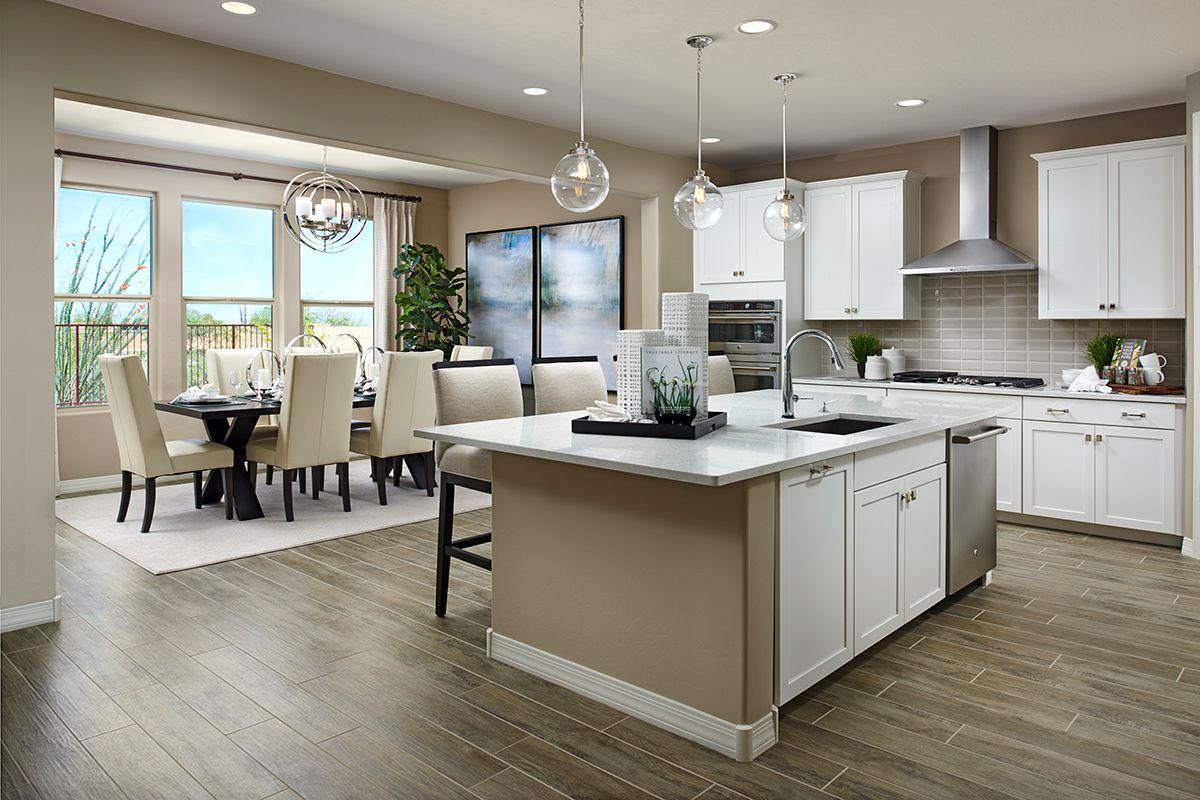 The basics of kitchen lighting
Lighting in kitchens almost always takes the back seat because a major emphasis is placed on all the expensive features like cabinets, materials, and appliances that match. This is because these features are what a visitor notices immediately. But what most people fail to take note of is that lighting is pivotal to the atmosphere of a room; it makes all the difference. Poorly-lit spaces can look drab and uninteresting, making even the most brilliant combinations of colourful cabinets and tiles fall flat. On the other hand, clever lighting options can lift any space and bring more life into it. This is true even in the kitchen, which is an important workspace in every home. 
How do you go about planning the lighting for your kitchen? Start by thinking about some of these questions: What comes to mind when you think of the kitchen? How big is it? What kind of vibe are you going for? What activities do you do in the kitchen? Is it just where you cook and clean up afterwards? Or is it also a space to interact and entertain guests, a place to do your office and homework, and somewhere you can have some peace? As you will realise, your kitchen serves as a space with multiple roles, essentially being your very own multi-purpose space at home. This is why it is all the more important to ensure the lighting is practical but also functional, illuminating all the key areas you need for the space to look properly lit.
What options do you have? 
For the ideal lighting, a combination of three kinds of lights is recommended: Ambient, Task and Accent lighting. Here's what these terms mean: 
Ambient lighting

 
Sometimes simply referred to as general lighting, it seeks to illuminate the entire space and allows you to move around the room easily. The key here is to ensure that light is cast as evenly as possible throughout the kitchen. This is your primary source of light, especially in kitchens that do not have a lot of natural light filtering in. This can be achieved by overhead lights in the form of pendants, chandeliers or small lights fitted into the ceiling. 
Most kitchens have just ambient lights in the form of bulbs and tube lights but they don't have to be so boring! Take these pendant lights, for example. These half dome pendant lights can be hung in twos or threes at a suitable height from the floor allowing them to illuminate the entire space with ease. Plus, they come in multiple colours and have a minimalistic design which allows them to be used in any contemporary or modern kitchen space. 
Mini-chandeliers are all the rage these days, just like this glass bubble tree chandelier. Exuding elegance and luxury, this chandelier is the perfect addition to your modern home. The glass bulbs allow for maximum illumination throughout your kitchen and will make it look otherworldly. 

Multiple small panel lights fitted into the ceiling also do the trick. The Mini Rexx Round 9W panel lights or the Trim Round Recessed lights are brilliant options. These lights provide optimum illumination and can be dimmed according to convenience!
Task lighting

 
Just as the name suggests, these are lights that allow you to focus on a specific task. These lights are fixed under and inside the cabinets, over countertops and in all those areas where ambient light might cast shadows. This is important so you have enough light to do small but important tasks like preparing meals, reading recipes, checking ingredients and cutting vegetables without any untoward accidents. It's also very helpful if you get work for school and office on the countertops in the kitchen. You can use strip lights or small pendant lights as task lights.
This frosted globe pendant light is a great choice. It is minimalistic which allows it to be seamlessly incorporated into any lighting plan for your kitchen. These lights can be hung above countertops to provide extra illumination where you need them. 
Track lights also work as great task lights because of their focused lighting. For example, this Lexx LED track light can be fixed in threes over a countertop so you can do your tasks with sufficient light directed towards the counter. 
Accent lights 
Accent lights add to the ambience that you want to create. They accentuate the colours, small spaces, pieces of art or decorative elements that you want to highlight. They complement the ambient and task lights, sometimes crossing over into those two. 
Wall sconces can be transformed into accent lights too, like this Milky White Globe light. You can place these conveniently near the door or near a fixture you want to highlight to create a soft glow when the general lights have to remain switched off. 
Here are some tips to keep in mind: 
Use light dimmers to create the perfect ambience you are looking for. Bright illumination is ideal for important tasks but once these tasks are done, you can use light dimmers to customise your lights according to your needs. Soften the harshness of these bright lights and create a pleasant ambience in your kitchen.
Use puck or strip lights for open shelves. They act as task lights and also add an overall aesthetic look to your kitchen. 
Keep the colours and size in mind. Note the size of the kitchen before making a purchase. You do not want to clutter the room with competing lights. You also want lights that go well with the colours in your kitchen. 
Go big with beautiful centrepieces. Don't be afraid to experiment with big chandeliers and pendant lights. Choose lights that reflect your eclectic style to make a statement. 
Most importantly, have fun in the process of choosing the lights! After all, it is your space and only you would know exactly how you'd want it to look like.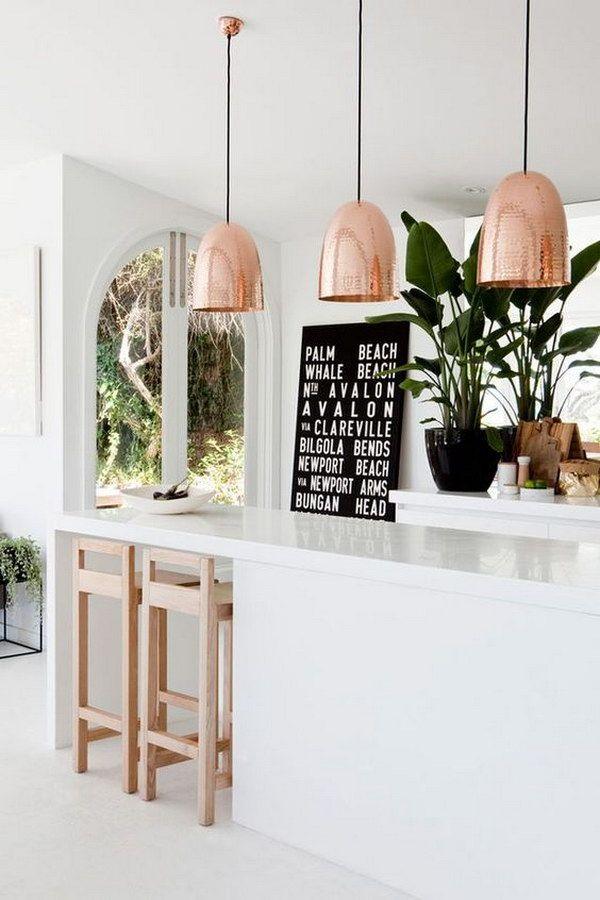 Kitchens - the all-important space in every household. Besides being used for preparing meals and cleaning up afterwards, they are multi-functional spaces for families to connect and conversate reg...
Read more