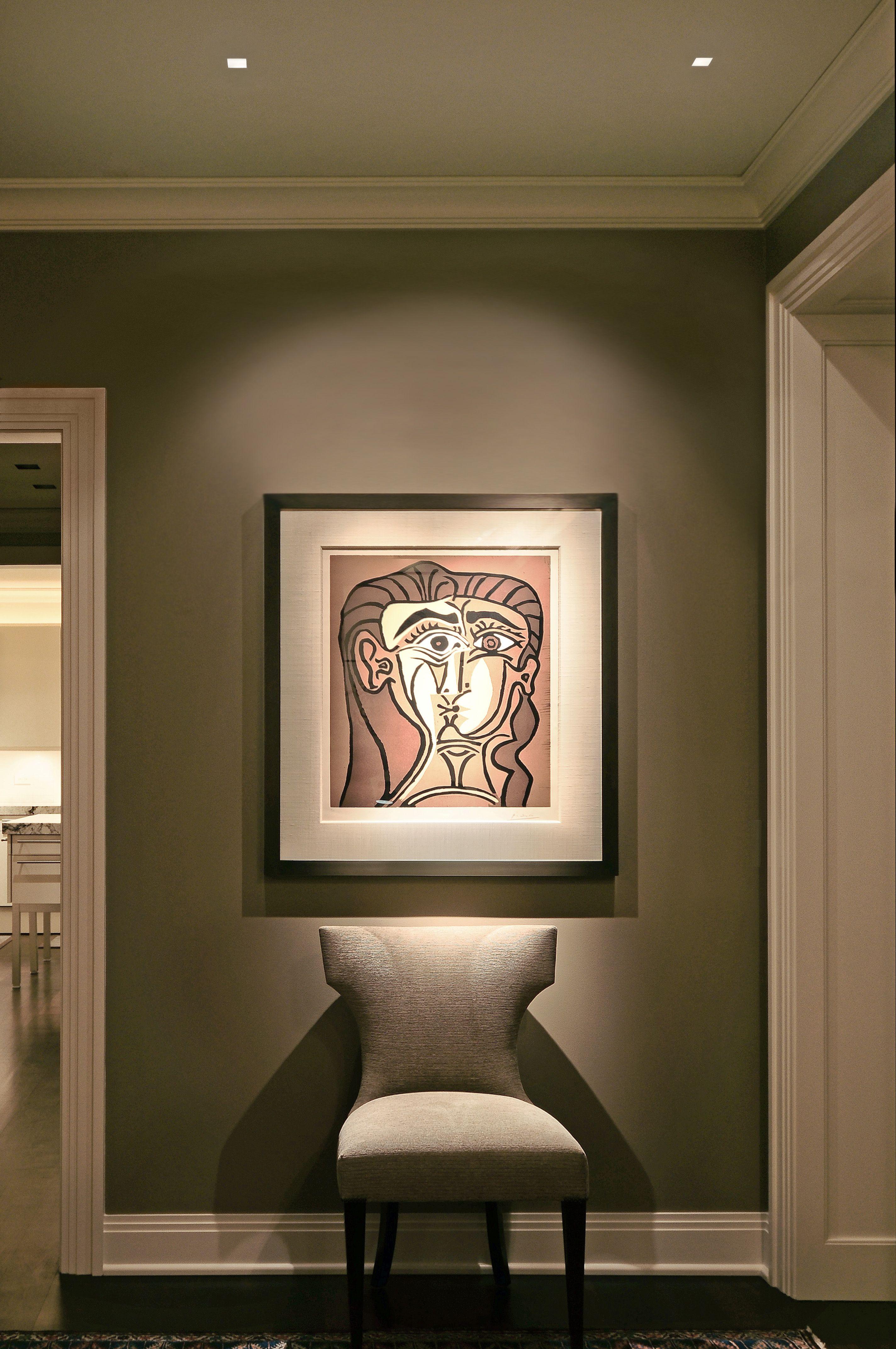 How to Choose Lighting for Your Artwork
When it comes to decor, nothing speaks of fine taste like artwork. Whether you're decking up a gallery or placing artwork in your home, it is important to bring the most out of its beauty, which can often be done with the right lighting. There is truly nothing more mesmerising than the works of art we have been blessed with. With well-lit artwork gracing your home, you can create an opulent look and feel without going over the top with decor items.
Art can bring life to spaces. It is a piece of the homeowner's soul, a gallerist's passion, and so much more. With the right picture lighting, artwork can stand out and its creative expression can fully come alive. Many different questions come to mind when thinking about illuminating art. Do we especially illuminate the art? Do we just place it in a well-lit room? 
Here are some of the best lighting options to illuminate artwork well and do justice to the artist's work:
Track Lights- Track lights are an excellent lighting choice for dynamic artwork. They are minimal and easy to install. Not only that, but track lights can also provide the right kind of distance and heat onto the artwork. They perform a similar function to ceiling-mounted accent lights minus the mounting, which makes them easier to replace and move around along with the art. An artistic looking track light like

Ankur Ringo LED Track Light

is perfect for highlighting artwork.

Ceiling-mount accent lights- These lights are similar to track lights but are built into the walls. They can either be recessed or mounted onto the surface. This lighting works best when you want to highlight individual pieces of art. With these lights, the angle of lighting becomes important. Placing it too close to the art, especially on walls, can cause long shadows and placing it too far can cause glare. These lights also come with an adjustable beam so that your luminaire illuminates the entire artwork and not just parts of it.

Ankur Euro Tom Mini Recessed LED Downlight

is a perfect example of this kind of lighting.

Picture lights- These lights are often fitted behind frames or on walls. They are placed close to the artwork and have low-wattage illumination. These decorative lighting fixtures can add personality to a room and create an inviting warmth. They welcome onlookers to come closer to the art and take a more intimate look. A drawback they have is that they might be difficult to move and often require power cords to work. If you are sure of an artwork's location in your home, this light might just be the right fit.

Wall washers- Wall washer lights provide a wide distribution of illumination across walls and operate on the design style of not illuminating every artwork equally or as much. These lights can be mounted to the ceilings, walls, and floors and provide a wall washed with light. It is particularly beneficial if you're creating a wall full of art or an area with small multiple pieces. 
This also gives you added advantage to play around with your artwork and create the perfect wall without worrying about illuminating pieces individually.
Spotlights- Spotlights are the ideal fixtures for sculptures and three-dimensional art. Spotlights must be placed at the right angle as the incorrect angle of spotlights can create awkward shadows and take away the textural beauty of the artwork. Ankur's Roxx LED Track Light is the perfect spotlight for highlighting artwork.
Some tips to keep in mind while illuminating artwork:
Consider surfaces- It is important to consider the backdrop surfaces and the canvas of the artist. Working with paintings framed in glass needs a different kind of lighting to reduce glare than an oil painting that would need enhanced shadows and depth.

Opt for the correct frames- Choosing the right kind of frame for your artwork can also define the kind of lighting to be used for it. If your lights are to be mounted to the frames, going for a heavier frame might be important. If the lighting is recessed into walls or ceilings, lighter frames or even going frameless might work.

Keep energy use in mind- Artwork lighting is tricky. The heat and UV rays from lights can damage art over time. Using halogen bulbs that emit heat too close to the artwork can cause discolouration and damage. Artwork lighting also needs to be durable as it would be switched on for quite some time especially when art is on display at prominent places. Energy-efficient lighting such as LED can be used. 

Keep away from natural and/or strong light- Natural light or strong lighting can damage artwork over time. Especially heat, which can cause discolouration, brittleness in canvas, and drying and chipping should be avoided. Use soft lighting options and keep art away from direct sunlight.

The 3x rule- If you are using lighting especially to illuminate artwork, it should be three times brighter than the ambient lighting of the space to truly illuminate the art and make it stand out.

The angles- Place artwork lighting at a thirty-degree angle to avoid glare and reflections. To avoid awkward frame shadows, make it thirty-five degrees. To add depth and accent the texture of the artwork, make it twenty-five degrees.
Eventually, artwork lighting is an aesthetic preference and should be as per the tastes of the collector.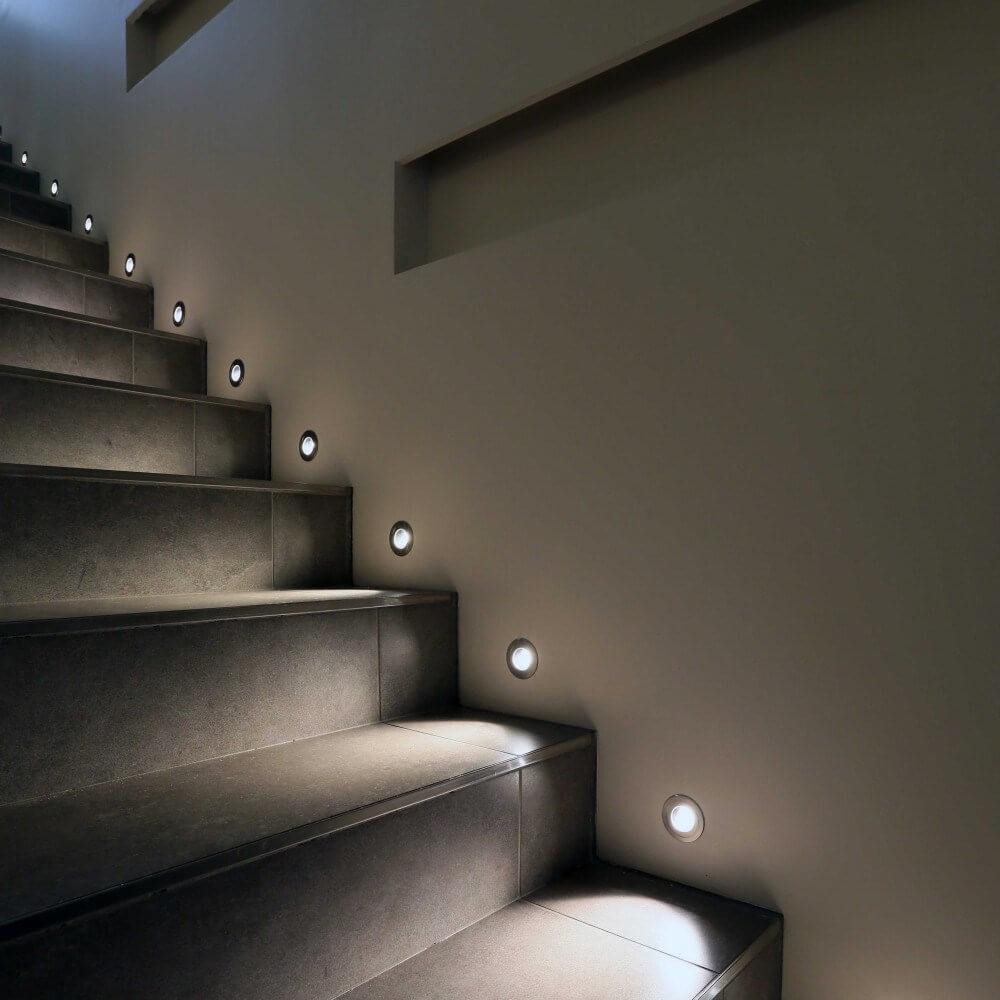 Best Practices for Stairwell Lighting
Staircases are the most practical yet underappreciated feature of our houses. A well-lit stairwell may be more than just a lovely component to look at; it can also act as a safety feature while als...
Read more