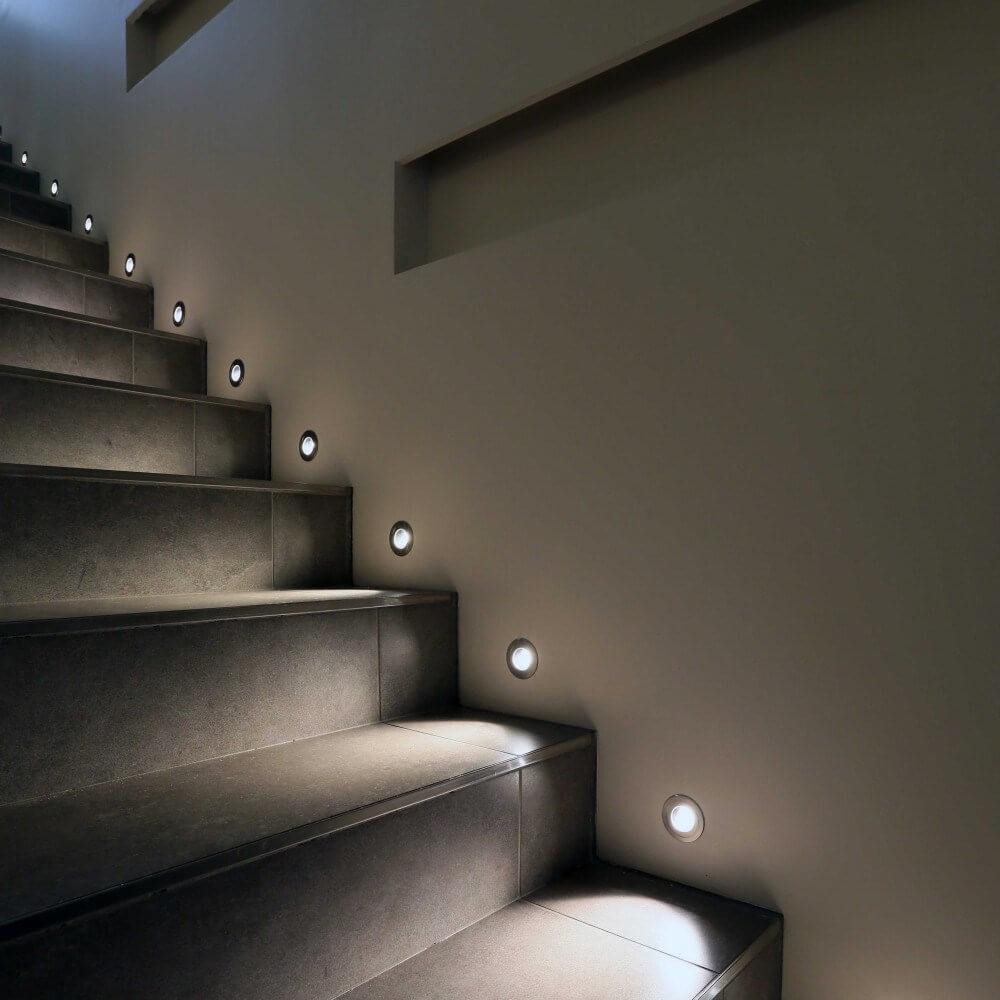 Best Practices for Stairwell Lighting
Staircases are the most practical yet underappreciated feature of our houses. A well-lit stairwell may be more than just a lovely component to look at; it can also act as a safety feature while also tying your interiors together.

Look into your current house décor and what lights will fit in to find the ideal answer for stair lighting. When it comes to picking these lights, start with a budget that you're comfortable with and work your way up to the colour, warmth, and size you want.
Let's have a look at the many types of lights available for the next project so you don't trip on those late-night trips to the kitchen.
To start, realistic staircase lighting requires meticulous attention to detail, so make a strategy for what sort of lighting will suit the location, colours, and patterns of your steps. You may seek ideas and inspirations online or seek a professional lighting design specialist for help.

In today's market, there are several options to consider. Choose wall lights such as wall scones, hanging lamps, a large chandelier, and so on if you like a more conventional and magnificent look. If you're using a lot of little wall lights in a row, make sure they don't protrude too much.
Wall-mounted recessed lights and spotlights are excellent solutions for increasing the value and beautifying your stairway. A skimming effect can be produced by recessed lights placed closer to the steps. Strip lights may be buried underneath or beside the stairs to provide a whimsical and sinister touch to your staircase. The fixtures stay quietly veiled in this style of illumination, creating an illusion. This might be a wonderful concept for the underside of an open riser staircase with translucent glass tread.
Traditional step lights do not uniformly illuminate the steps, but there are newer versions available that do. Lighting stairwells has long been a difficulty. There are much more options available nowadays than there were previously. This is a positive development. The actual question, though, is which one is best for you. Step lights' principal role is to provide safe task lighting so that individuals may safely move from one level to the next without tripping. It's difficult enough to find your way after the second martini; we don't want to add poor illumination to the mix.
Contrary to common assumption, not all staircase lighting is terrible. A decade ago, 'stairway lighting' was either a single ceiling-mounted light fixture that caused more glare than useful lighting, or a series of recessed downlights that formed unsightly scalloping patterns on the sidewalls and were hard to access when a light bulb went out.
When step lights first became popular, no one knew where to put them. If they were mounted in the stair riser, it worked great when descending, but it was a touch too dazzling while climbing. It wasn't obvious how much above the stair-step they should be and how far apart they should be if you positioned them on the walls. As a result, some stairs are brightly lit while others aren't. 
Our Ankur ATL Recessed Downlight is a minimalist's dream, with a striking black metallic finish that is ideal for urban living spaces. This recessed light provides a touch of elegance and subdued tones to your home. It works very well with both low and high ceilings, as well as in locations that do not get natural light, such as stairways in the centre of the house.
The general guideline is that stairway lighting should illuminate the steps as evenly and discreetly as feasible. LEDs have created an entirely new universe of possibilities. Linear strip LEDs can be installed beneath the nosing of each stair or into the sides to provide a continuous line of lights. They can even be mounted underneath the railing. This is all quite thrilling.
Pendant lights bring a touch of nobility to any environment and make it appear more opulent. If you have a spiral staircase, this is the greatest way to lighting it while also adding flair to your interiors.
If you choose the LED route, which we recommend for indoor or outdoor stair lighting, be sure to select a colour temperature that compliments the rest of your home's lighting. If your home is largely incandescent or incandescent-coloured LEDs, We would recommend a colour temperature between 2700K (the colour of a full-bright incandescent) and 2400K. (the colour of dimmed incandescent). 
It is also recommended that you choose a product with a Color Rendering Index (CRI) of 90 or greater so that the light has a colour quality similar to incandescent. These items are frequently available in dimmable variants. Because they do not consume a lot of power, they may be left on at night, allowing for a midnight kitchen raid on the go.
We propose our Ankur Mini Cubic Round 6W LED Downlight, which may be used as step lights. This Mini Cubic Round 6W LED Downlight is ideal for lighting a compact space. Its small size and unique design, along with the great efficiency it offers, make this light an excellent investment.
Though improved human safety should be prioritised during staircase lighting installation, it should not be the only aspect to consider when looking to "step up" your game. Yes, staircase lighting requires some preparation, but the work is well worth it once you comprehend and see the results. The general guideline is that stair lighting should be treated with a balance of usefulness and aesthetics; this, in turn, may bring even the most narrow and straight staircases back to life.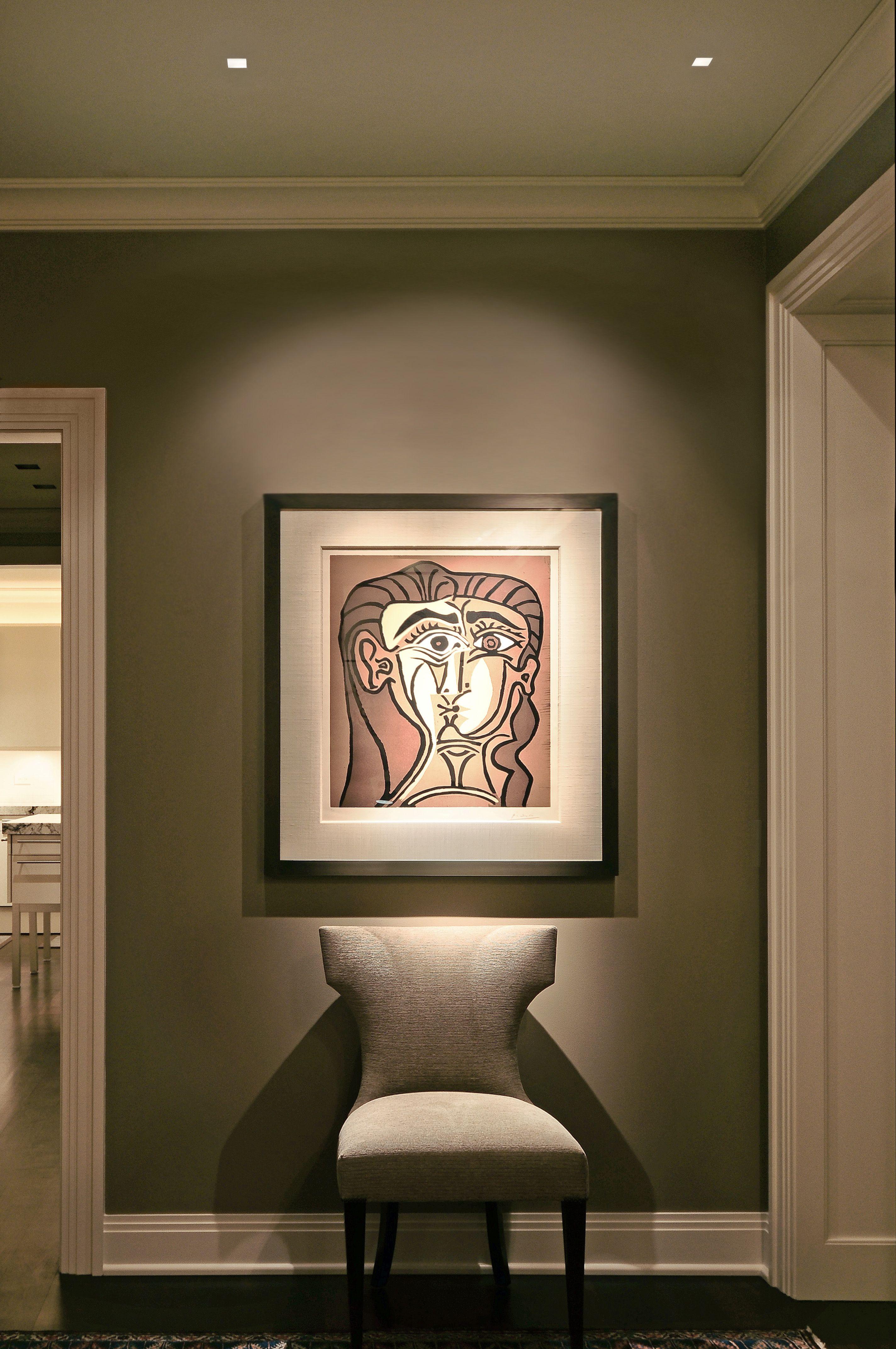 How to Choose Lighting for Your Artwork
When it comes to decor, nothing speaks of fine taste like artwork. Whether you're decking up a gallery or placing artwork in your home, it is important to bring the most out of its beauty, which ca...
Read more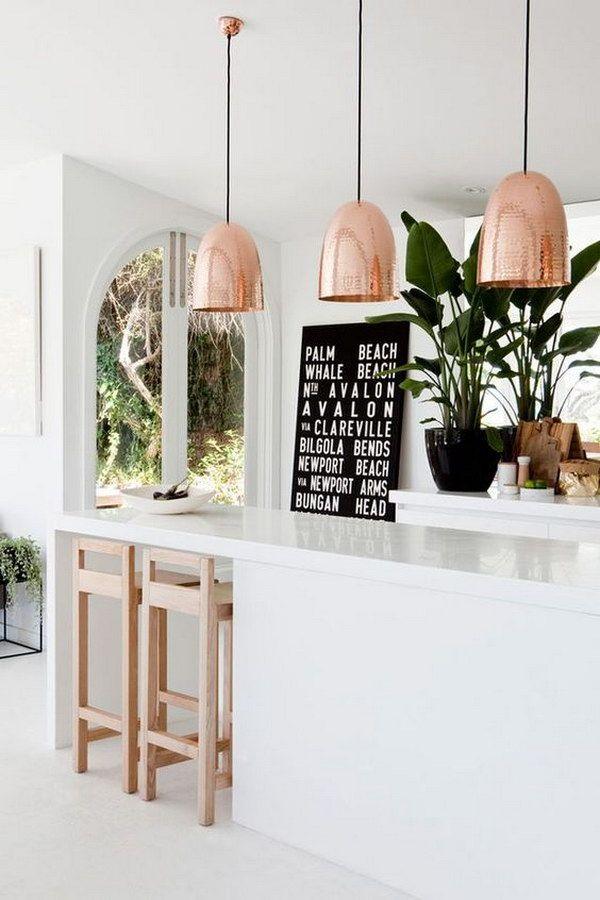 Kitchens - the all-important space in every household. Besides being used for preparing meals and cleaning up afterwards, they are multi-functional spaces for families to connect and conversate reg...
Read more