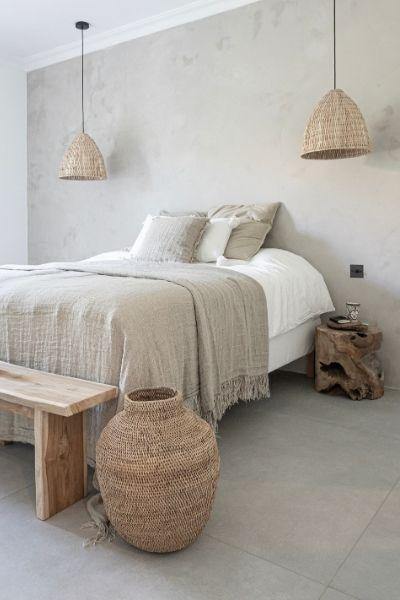 Easy and Creative Ways to Light Your Nightstand.
Whether you're a night owl staying up late in the night peering into your novel, or catching up on the day with your partner before turning in, or any of the other numerous little activities you go about doing long after the sun bid you adieu, chances are your bedside lamp has been beside you through it all, ever the steady companion. 
Being a staple in any bedroom lighting scheme for many years due to its convenience and necessity, bedside lighting's constant and reliable presence may have played a part in it receding into the background and becoming rather understated over the past years. However, designers in recent times have recognised the immense potential bedside lighting holds for a bit of innovation and creativity. No longer restricted to just a plain lighting fixture, lamps in a wide range of shapes, sizes and gorgeous designs have been introduced, making the process of lighting our nightstands quite fun and varied. 
In this post, we shall talk about the different ways you can light your nightstand, from simple options offering bright illumination for any task at hand, to rustic or glitzy designs to amp up the look of your space, there's something here for every style. But before we dig in, let's learn how to pick out the right lamp for yourself with the help of a few easy pointers.
Number of Lamps Required
The common rule of thumb states that while you alone may just need one, partners require two. However, if you've got a large bedroom, toss that rule out the window, as two lamps provide more balance, even if you're the only one using them. In the absence of any other lighting fixtures but your bedside companions, a floor lamp across the bed is essential to complete your bedroom lighting scheme.
The Width of the Lamp
This one is important, you'll be surprised how often people choose a bedside lamp of the wrong size, more often than not going for a lamp that is a couple of sizes too small for their nightstand. A lesser-known tip - the width of your lamp is ultimately determined by the width of your bed, with your nightstand serving as a bridge between the two. Simply put, the width of your nightstand should be about one-third to two-thirds the width of your mattress, while the lamp in turn should amount to a third of the nightstand.
The Height of the Lamp
A bedside lamp of the right height is especially worthy of note for bedtime readers, as a light shining way above your head or straight into your eyes does not make for an optimal reading experience. A lamp of the same height as your nightstand, or a couple of inches taller, usually does the trick.
If you've got the measurements spot on, the hard part is already over. As long as the lamp complements the décor of your room, have some fun with the several thousand options available out there, ranging from country to beach themed. If the right style's still eluding you, take a look at a few lamps we've selected, each with its unique charm.
Bird Shaped Table Lamp
First up, a table lamp infused with ingenuity! Akin to origami birds, these bird-shaped lamps add a touch of originality to your décor. Providing diffused LED lighting, these lamps are perfect for accent spots in different parts of your home, such as a bed or a hallway.
Scandinavian Bedside Light
Having an extremely interesting design, these adjustable lights make great bedroom lamps for nightstands simply swivel the head away for gentle illumination, or turn it toward you for a focused beam of light.
Organ Metal Contemporary Table Lamp: A shoo-in for modern homes, this lamp manages to achieve the often unattainable yet coveted balance between classy and glamorous. It's not all show though, the lamp delivers quality diffused lighting and is known to be tremendously durable. 
Bedside Pendant Lighting
As mentioned before, bedside lamps have been at the centre of any conversation about nightstand lighting for ages. But with wasted space being a luxury many cannot afford in modern homes, a way to free up some much-needed room on the rather slovenly and cluttered nightstand has cropped up: bedside pendant lights. 
Rivalling and indeed, outdoing bedside lamps in styles, shapes and materials, many are opting to swap their table lamps for their elevated counterparts. Let's find out why. 
Easy Adjustability
Pendant lights have proven to be just as functional as bedside lamps, allowing you to direct the light toward you for some late night-reading, and away when you decide to call it a day.
Make It Your Own
Bedside pendants such as Ankur's Frosted Glass can be wonderful ways to define the ambience or mood you want to set for your room, as they're well known for their ability to add personality to spaces. No matter what aesthetic you're going for the sheer variety of pendants available in the market right now ensures that you're covered.
Change It Up
Similar to placing bedside lamps on either side of your bed, matching bedside pendants can provide an appealing symmetrical look On the other hand, teaming up a pendant with a bedside lamp can give your room an asymmetrical appearance that's just on the right side of quirky.
Extra room
Building on the point we made earlier, illumination hanging above leaves space below for your rather crammed nightstand. This extra space can then be utilised to place plants, books, or anything else you'd like to have beside you.
With your crash course on bedside illumination now complete, it's time for you to pick out the perfect nightstand luminaire to keep you company at night!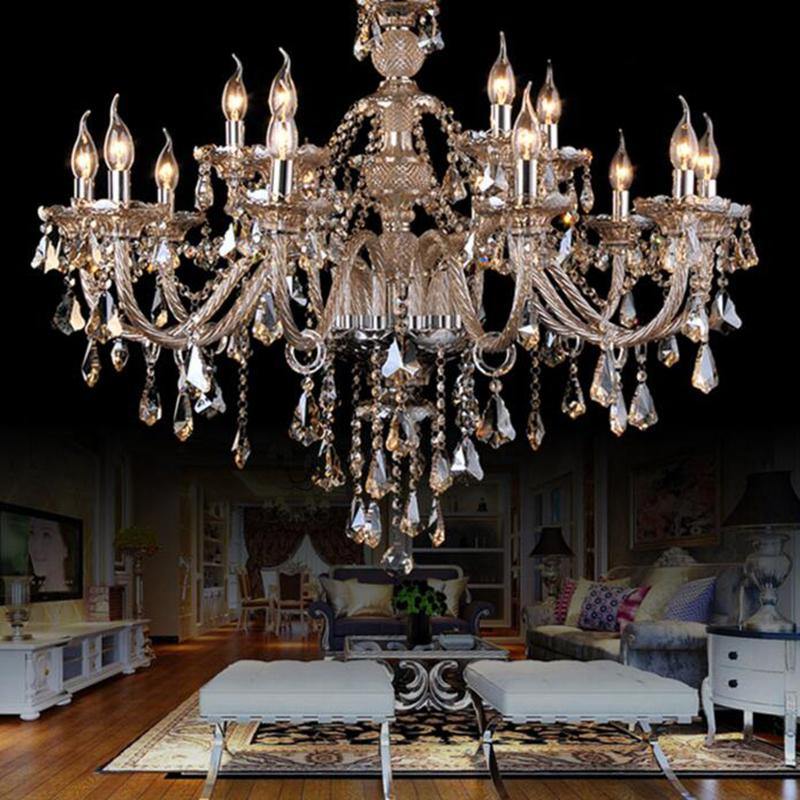 Your home decor makes a house into your home. Therefore, your home decor must represent who you are and your personality. So, when people enter your home a signature foyer chandelier or light coul...
Read more