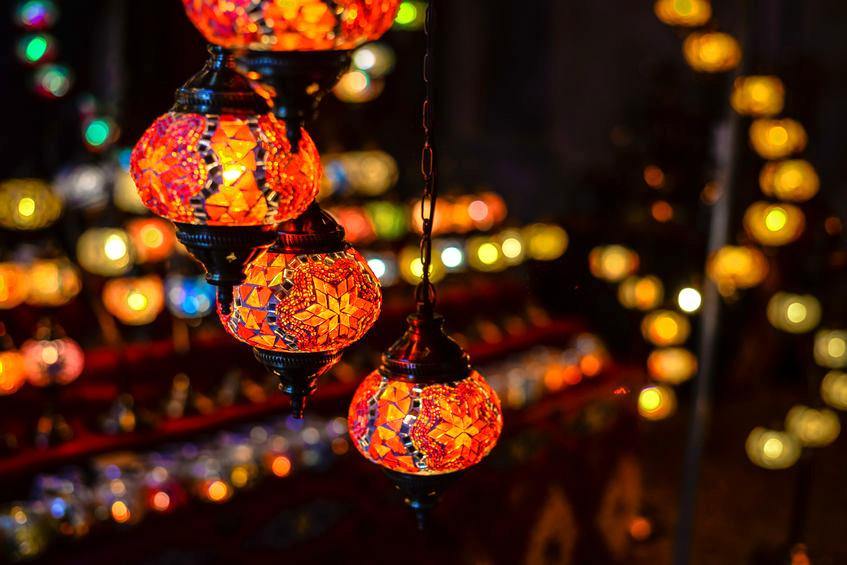 Diwali lighting ideas for 2020
The pandemic this year has confined many of us to our homes. This Diwali, make sure you make your family time the most memorable. Diwali, the festival of lights is the occasion of decorating our homes with different lights that represent the victory of good over evil darkness. 
Lights play an important role in our lives and good lighting also helps in uplifting the mood. But every year using the same lighting ideas brings monotony.
This Diwali, make sure you break this monotony and selectively choose exciting lighting ideas. For new lighting ideas for this Diwali 2020, you don't have to search further.
Ankur brings you some of the best lighting ideas that will brighten up your Diwali season
LED lighting diyas
For an eco-friendly Diwali, this LED diyas would be your best choice. These are the perfect substitute for regular ones and are harmless as well. These smoke-free LEDs give out some bright light that can illuminate the entire room effortlessly. A total cost-effective and durable hassle-free lighting idea. 
LED swastika or om lights
Being spiritual and giving your temple room or balcony a new look by having swastika or om lights can make it bright and attractive. With the blink of lights at different levels, flood your pooja room with the brightest of multicolored lights. It is readily available online and can make a huge difference in the overall look and ambiance of your worship room. Something new and exciting in the market to elevate the joyfulness of Diwali to the maximum.
Electric Diya stand
If you are seeking an alternative to your regular Diya stand, this electric Diya stand is the one for you. They happen to have led bulbs on each of the steps such that when switched on, they give out the presence of actual diyas. These diyas are eco-friendly and do not emit any kind of smoke. 
Falling LED lights
The name justifies its function. These are something that you buy off the market that is stuck to the edges of your house to depict some falling colors that make it special and trendy. These are multicolored lights that give out some interesting colors that you can play around with. 
Hanging Lanterns
Lanterns are usually either made to fly in the air or just made to float, but then hanging lanterns can be purchased and hung near the balcony of your house to ensure that they create some form of effect through the type of light that you place inside of it. Choose a mixture of lights of various sizes and shapes to add embellishments to your Diwali decor. 
Chandeliers
Tying up string lights from the ceiling not only makes an amazing decoration piece but brings an amazing replacement to the conventional chandelier that you might be currently using. It's very simple to make and turns out to be elegant decor at an affordable price.
Jar lights
Skillfully place some led bulbs in opaque jars to add depth and volume to your empty racks and shelves in your house. Turning them on creates a special illumination and makes it a wonderful sight to gaze upon. Something effortless yet beautiful.
Floating diyas
If you have a pool or pond in your house, then taking some of the ideas and placing them on the pool or pond causes some firefly effect and creates a different kind of enchantment. Place a tub instead of a pond or pool to fill it with water and then add petals and place the diyas on top of the water to create a magical look in this festive season when you decorate your house. This is the minimalist decor that gives an amazing result.
Stacking up of lights
One of the brilliant ideas this Diwali would be placing stacks of glasses that have diyas in them and placing one on top of the other to create a pyramid of diyas that makes an interesting artifact. It can also be used daily where you can light up an entire room and use it as a centerpiece during the party that you might have at your place during Diwali.
Here we have suggested a list of the best lighting ideas to decorate your home and balcony this Diwali season 2020. You can also add your elements of imagination to these. Happy Diwali to everyone and their precious and loving family in advance!