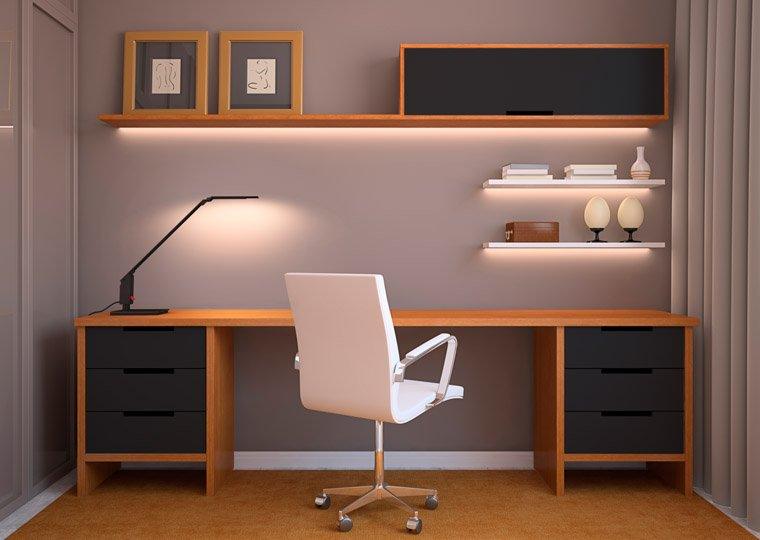 The best study lighting tips
If there is one place your lighting needs to be perfect, it's undoubtedly the study room. Reading and writing require a lot of abundant light- both natural and artificial. Lighting is a governing factor in the brain's ability to focus. Proper lighting can improve behavior and decreases stress and anxiety. Working in a well-organized study room will increase your productivity. So let's take a look at the best tips and fixtures to create a well-lit workspace. 
Table lamps
A brightly illuminated table lamp is essential for proper lighting in the study room. They come in different sizes and aesthetics, so even if you have a small table, you'll have ample varieties to choose from to fit your space. A typical table lamp should have an adjustable head and arm to be moved in different directions on the table to focus on a particular area.
It also should have an adjustable brightness feature so you can work efficiently at any time of the day without straining your eyes. One thing to keep in mind when using these lamps is the placement. Ensure that the lamp is in a spot where there is sufficient light for reading and writing. Make sure it won't emit any shadows which might cause discomfort to you.  
Natural light
Natural light is one of the best sources for the study room and it's free! If you happen to have a window in your space, it would be wise to position your study table near it to incorporate natural light to get the best possible results. It has been proven to increase concentration and focus. It has an overall positive effect on your mood.
Sunlight favors visual relaxation by maintaining the natural shades of colors that will keep your eyes in check. Overall, it is known to decrease fatigue and stress in those who study for a longer duration. It works well if you are an early bird, but you might want to consider options for lighting fixtures in case you're a night owl.
Pendant lights
Pendant lights are often used in Libraries as they provide a good amount of light without occupying space. Since the lighting fixture suspends from the ceiling, it imparts steady and direct illumination onto the workspace. They are an excellent choice if you have a smaller working space and would not like any appliances causing discomfort on the table.
The minimalist design of these lights gives them an elegant and classy touch which works great for an impressive office. Not only do these lights transform the look of your space, but it also saves that extra space on your table you can use for your midnight reads. For best results, install it right above your study area, the focused downward light won't put a strain on your eyes. 
Wall sconces
If you're someone who likes to read books or magazines right before going to sleep, this is the best option for you! This light neither occupies space on your bedside nor does it hang from the ceiling and disturbs others. It is perfect if you have a small room and like to fall asleep while reading cozily in your bed. You can install these on your headboard or the wall right next to you.
They have an adjustable head, hence it is easier for you to target them directly at your book for maximum illumination which makes them even more comfortable for you to use. This space-saving alternative is easy to install. Since most of them include LED lights, you can adjust the brightness and choose any color you wish. 
Floor Lamps
If you've been searching for a proper lighting fixture for your cute little study aesthetic study space you created, look no further than floor lamps! Floor lamps provide sufficient light and give the room a more lively look. It will be a wonderful addition to your 'read and relax' corner. It can be shifted wherever you wish as it provides light for studying as well as acts as a great room decor. 
Recessed lights
Recessed lighting is another great option for direct ceiling lights. They are embedded in your study table and a majority of the fixture is hidden, which goes perfectly with a minimalist look. They are physically small yet provide an abundant beam of light. You can adjust the brightness to your liking and as per the time of the day. These are affordable and work as a spotlight as it falls directly on the table while providing a flicker-free illumination. 
LED lights
LEDs are one of the smartest options you can find. These lights are physically small and hence don't require a lot of space. They are extremely efficient compared to traditional lights and are safe to use. They have tremendous design flexibility as well as dimming capabilities. Dimmers are perfect to keep the light in control as per your wish to work or relax. They are environmentally safe and produce virtually zero UV emissions. They come in a wide variety of color lights such as a warm yellowish or a cool white light, whatever suits you best. If all these features weren't enough, they are durable and budget-friendly hence you won't need to change them yearly.           
Lastly, keep in mind that lighting is the most significant aspect of a study room.  It would be impossible for one to focus on studying in a dim and flickering room. We hope this article helps you choose the proper lighting fixtures to create a bright and soothing environment for your study room. Adequate lighting is essential for being productive.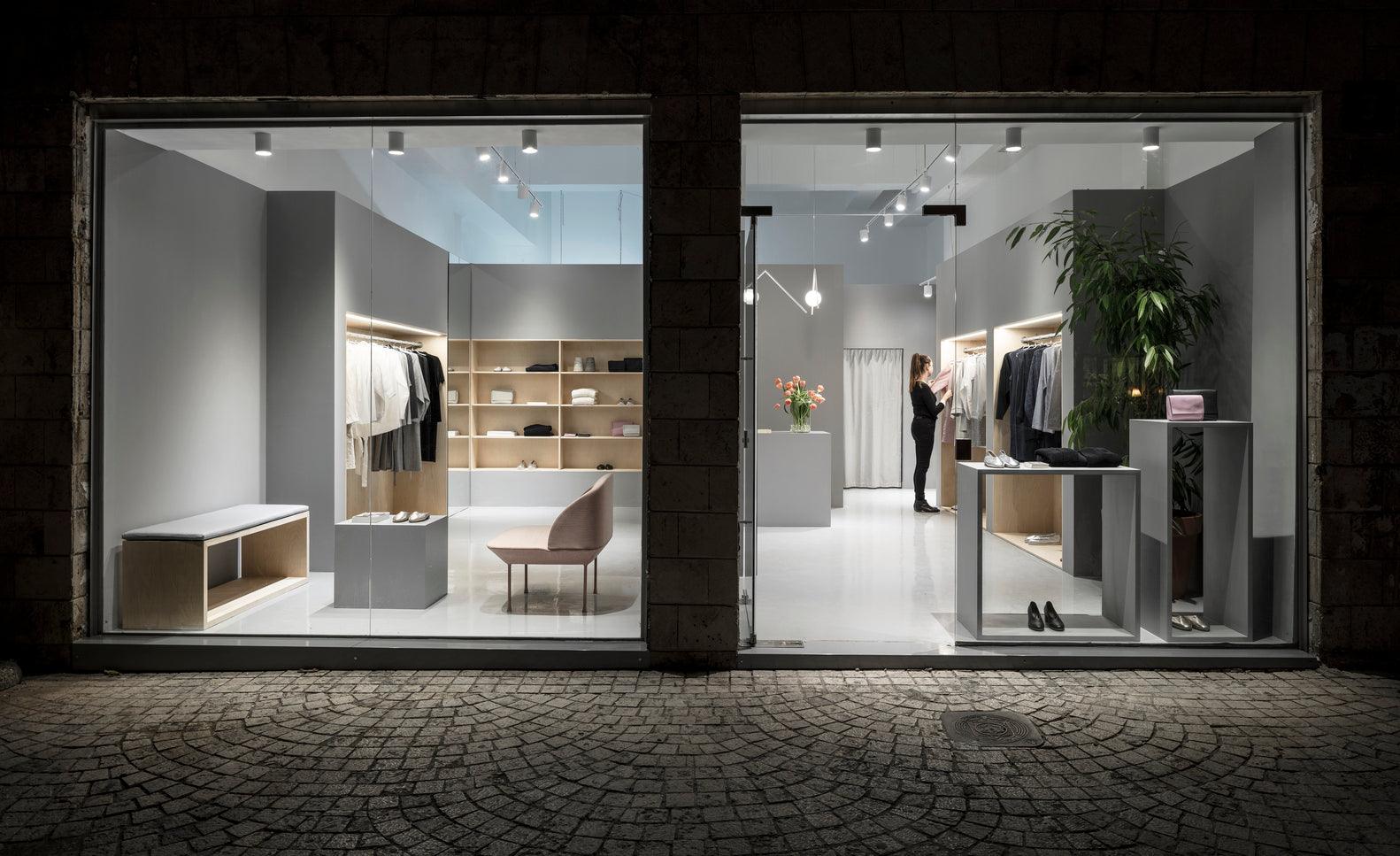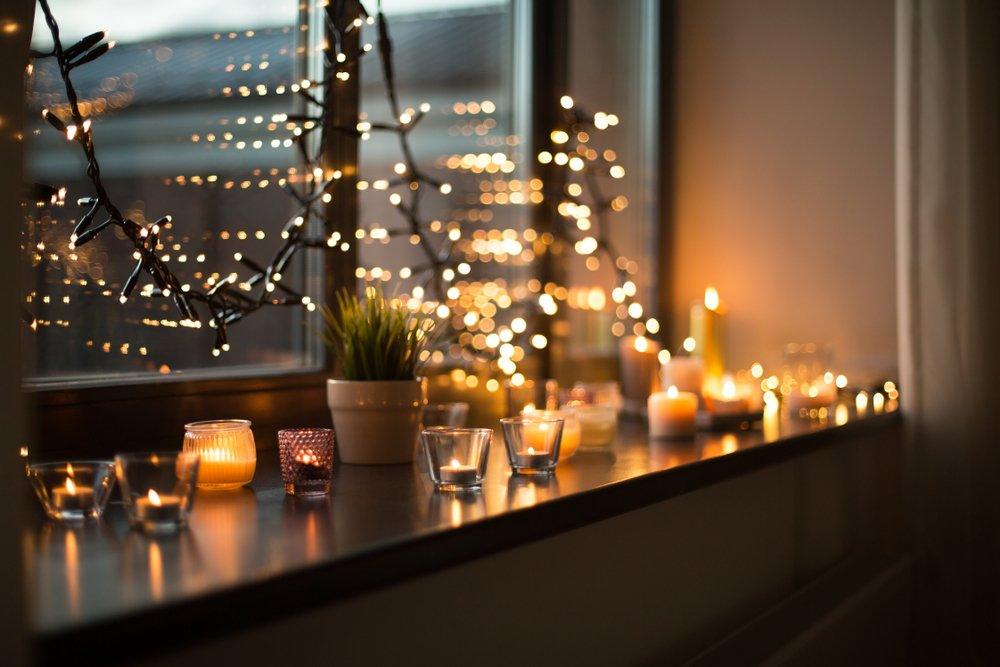 festival lights
Want to light up your house for the most joyous festival of the year? Follow this guide for Diwali Lighting so your house shines on this festival of lights.
Read more