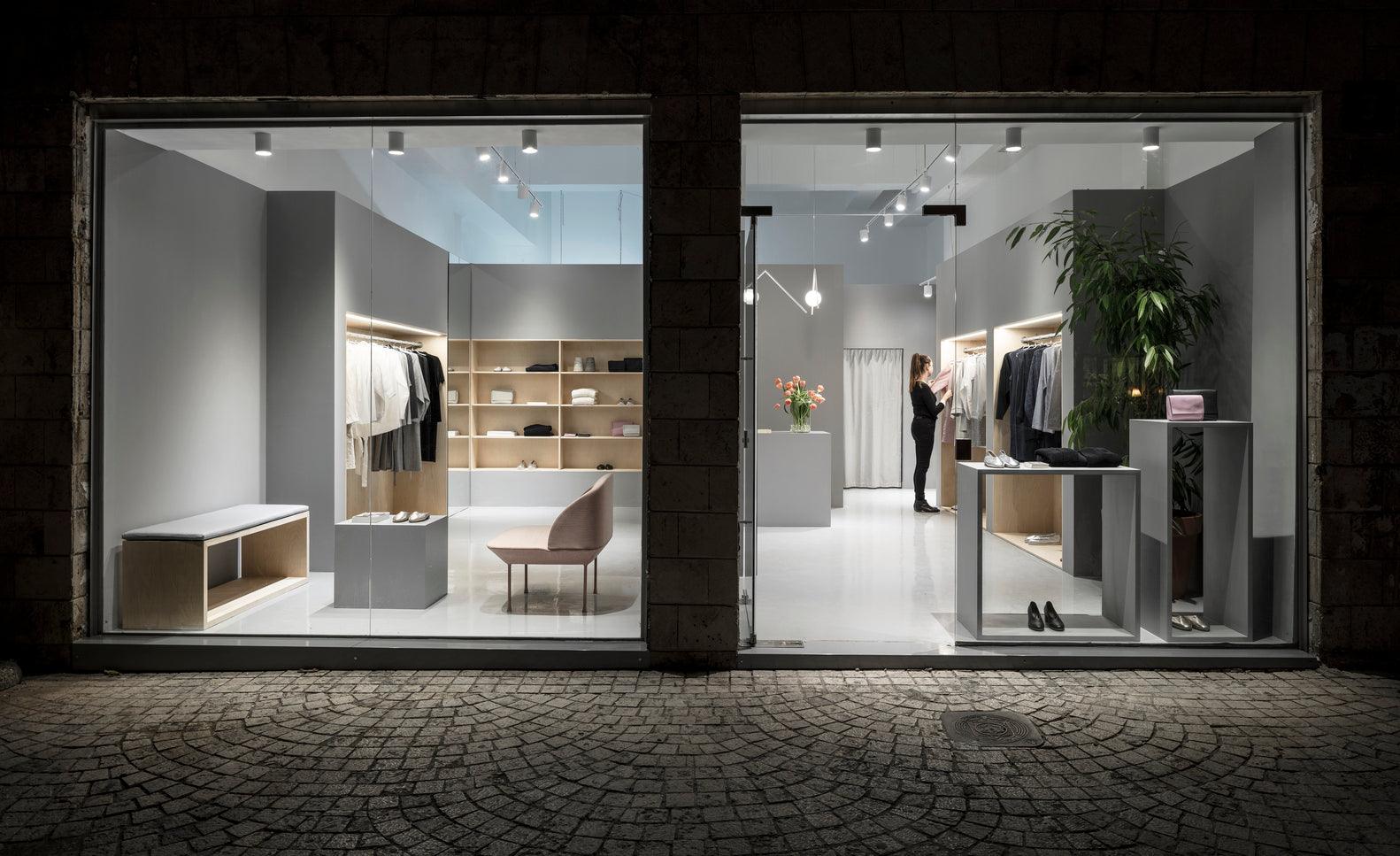 5 Retail Lighting Rules You Must Know
Do lights appeal to you when you go shopping? Or have you ever noticed stores using good lighting to highlight their top collection? And you end up buying from that collection. Let's get to know all the secrets that go into designing the best retail lighting for your store.
A product sells when it appeals to the customer. And thus, making the product visible is important. Proper lighting and a well-lit product are the keys to grabbing the customer's attention. 
What is Retail Lighting?
Retail lighting is highlighting all your best products and areas of your stores to make your space attractive by using all types of lighting equipment or light sources. So, to design the best retail lighting for your stores you need to come up with a good floor plan based on many factors. These factors can include the placement of lighting fixtures, the brightness of light bulbs and their tones, and colour temperature. In this article, you'll get 5 golden rules for retail lighting that'll help you catch the customer's attention. 
Why is lighting a Retail Store important? 
An effective merchandising strategy must include a good design of retail lighting when opening a retail store. So, if you want to make your store well-lit and highlight your displays, retail lighting is the way. Effective retail lighting helps customers navigate the store better and highlights displays. Moreover, it also impacts the customer's perception of your business and how they will shop. Now, let's discuss some of the reasons retail lighting is important for your business:
Helps customers navigate your store better
Illuminating some key areas of your store and highlighting limited edition products helps in attracting customers and engage them with your products.
Awakens a good mood
Effective lighting ensures a good ambiance in your retail store which helps in regulating customer sentiments positively.
Improves shopping experience
Imagine you advertised a product very well and the customer is determined to buy it. On arriving at the store, he couldn't find the product as it was not highlighted. Then all your marketing campaigns go to waste. Thus, good lighting makes your products visible.
Invites customers in
Good retail lighting creates a soothing atmosphere that invites customers and they feel calm and welcome inside the store. So, even if they didn't come to buy a product, they will.
Customers spend more time buying
Good Retail lighting helps keep customers engaged as they get to explore the whole store and all products are visible to them.
5 Golden Rules for Retail Lighting
Maintain a consistent color temperature
Colour temperature is a crucial component of well-designed retail lighting. It's the measure of how warm (yellow) or cool (white or bluish-white) the lighting is to our eyes. But why is the color temperature crucial in retail spaces? Colour temperature shapes the perception of a customer about the store and determines how they will shop. Like, for instance, warmer color creates a cozy and welcoming vibe whereas cooler temperatures emanate a feeling of alertness. A consistent color temperature molds the buying decisions of customers. An area with both warm and cool color temperatures creates a contrast that is irritable for customers' eyes, and they prefer not to buy from that store.  
Add Brightness and Be Texture Conscious
Brightness matters the most when designing retail lighting, and you need to adjust enough brightness to make your products visible yet not with too much contrast. Have a perfect measure in terms of lumens. For instance, the floor level needs 20 lumens per square foot, retail workspace needs 50 to 70 lumens per square foot.
Be conscious of texture as it is a crucial factor while designing retail lighting. Avoid black ceilings, shiny surfaces, or dark finishes as they tend to reflect most of the ceiling light, which is distracting and discomforting. Instead, go for matte finishing for better results.  
Balanced Lighting is the Way
Adopting a balanced approach when designing retail lighting can take your business to new heights. Customers generally get impressed by eye-soothing lighting or you could say balanced lighting. Unequal distribution of lights here and there often tends to distract customers' attention from important products. Whereas balanced retail lighting allows the customer to focus on one product at a time and understand it better. And too much light with a lot of contrast can make customers overwhelmed and they could end up buying nothing as they couldn't find what they had come for. Try to achieve the perfect balance by using accent lighting and avoiding contrasting color temperatures.  
Ambient Lighting Always Wins
Striking the perfect balance of ambient and accent lighting can be tough but not impossible. Accent lighting is useful to light up certain areas of the store but accenting everything leaves you with no popped products. You need to accent areas but also emphasize certain products, so they get highlighted. Ambient lighting refers to lighting in ceilings or walls that aid customers in inspecting, examining, and evaluating your products better. If the areas in the store are too dim or even dark, customers face difficulty in exploring the products and thus don't shop.         
Layout a Plan for Lighting the Space
Plan every step of your design so you know which lights go where and what products need to be highlighted. Always explore all your options before implementing any lighting. Like, for instance, volumetric lighting lights up a wide area in a cone shape. Adjustable recessed or track lights help create versatile retail lighting for different products and floors. It's important to lay out a plan for lighting your place. You need to be aware of all the light fixtures and see whether they are covering the space throughout or not. Do not try to randomize the lighting of areas and vary brightness levels to highlight certain products and emphasize the limited-edition merchandise.    
Conclusion
Lighting is what defines your stores and can differentiate you from your competitors. Perfect balanced retail lighting can attract new customers and can compel customers to shop even if they didn't have any requirements. So don't compromise on hiring designers to design your lighting space.  Try to emphasize products you want customers to notice and create an eye-soothing and calm atmosphere, so they have a beautiful shopping experience. Good retail lighting can change the face of your business so take it seriously.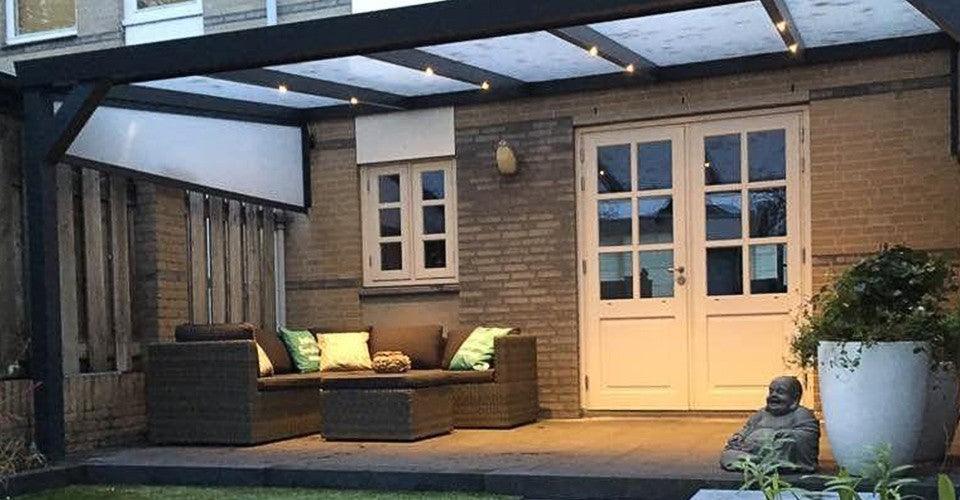 layere
Let's take a look at some of the terrace essentials to help you make the right choice.
Read more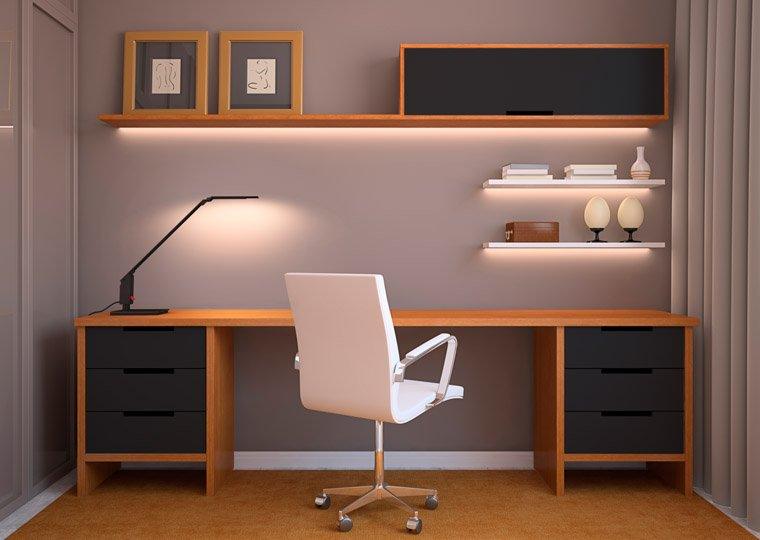 layered lighting
If there is one place your lighting needs to be perfect, it's undoubtedly the study room. So let's take a look at the best tips and fixtures to create a well-lit workspace. 
Read more