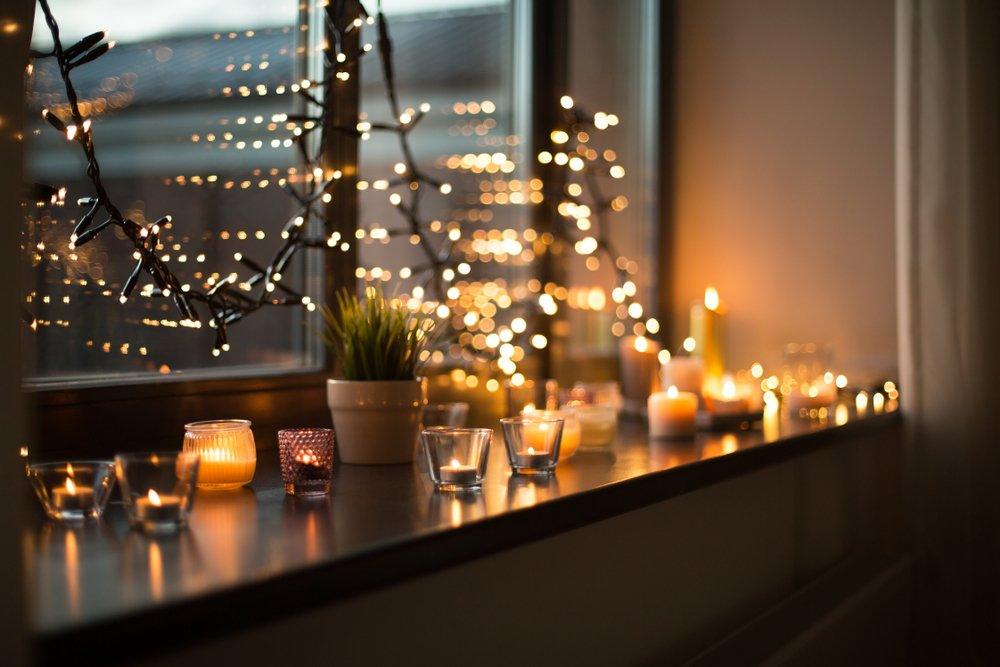 Diwali 2021 lighting guide
Introduction 
Want to light up your house for the most joyous festival of the year? Are you confused about how to light your house for Deepavali? Don't worry. Follow this guide for Diwali Lighting so your house shines on this festival of lights.
Diwali and the Significance of Lights 
Diwali or Deepavali is the festival of lights celebrated by Hindus every year. The Deepavali" is composed of two words "Deepa" or lights and "Vali" or rows and translates into "row of lights". Diwali or the festival of lights celebrates the victory of light over "darkness", the triumph of good over evil. 
On Diwali, we decorate our homes with rangoli, lights, diyas, and candles. Deepavali is celebrated on the 15th day of Karthik Masam and or on Amavasya or new moon day. By lighting up our surroundings with different colored lights marks the non-existence of darkness and evil forces. There's a belief that evil forces are strongest when there is no light, so we light up diyas to weaken them.
We human beings are filled with dirt in our minds in the form of hate, greed, jealousy, etc. Diya's oil having a deeper meaning signifies our shortcomings and the cotton represents the human soul. When a Diya is lit, oil burns up from the wick illuminating the whole surrounding. The illumination aims to erase all our fallacies and greedy thoughts. This festival teaches us to become the best versions of ourselves by removing all thoughts of greed and envy. This will help us walk the path of enlightenment and we will love and serve others unconditionally.   
Kinds of Lights to Use This Diwali 
LED
If you want to have an eco-friendly Diwali, Ankur Lighting's LED Strip light is surely going to impress you. It produces multi-color illumination which makes your surroundings appear colorful and ambient. Equipped with a switch, they are hassle-free and easy to install.
Being cost-efficient and long-lasting, they can be bright enough to light up a whole room effortlessly. They have a feature of blinking at defined periods to give an ecstatic look and feel to your room. Elevate the joyfulness this Diwali with LED strip lights. 
Warm Lights
Warm lights are always a winner when it comes to decorating your home for Diwali. Warm lights with gold, yellow, or neon pink hues feel welcoming and create a cozy atmosphere.
White lights can be striking in nature and cause discomfort to the eyes. They have blue hues that disrupt the warm ambiance. Ankur Lighting's Trim Round Recessed 15W LED Panel Light creates the perfect ambiance that is eye soothing yet attractive.
Candles
I know this sounds old school but traditional lighting using candles is the best way to celebrate the festival of lights. Nowadays, we also have traditional simple scented candles that can light up your bathrooms with the perfect ambiance and fragrance at the same time.
Candles are cost-effective and simple to use. You can place candles on the boundary of your house or any dark area where the ambiance of normal lights does not reach.  
Diyas
One of the most popular lights for Diwali, Diyas are extremely helpful in lighting up any dark area of the house. Being one of the most significant lights of Diwali, it efficiently illuminates every corner of the house. The oil in days signifies all our fallacies and mistakes which get erased when it's lit.
Nowadays, we get LED diyas that are eco-friendly and smoke-free. They are cost-efficient and easy to install featuring a switch, thus, extremely easy to operate. This Diwali gets ideas for your home. 
Hanging Lights
Hanging lights can be a good choice when you need an ambiance that is not too bright but appealing. Like, for instance, hanging lanterns can be purchased to be hung near balconies so they create some form of effect. You could also use pendant lights to light up any area inside the house.
Ankur Lighting's Frosted Globe Pendant Light can be a great choice if you want hanging lights to illuminate a particular area of your house.
Sustainability and Lighting Up Diwali
Diwali is the festival of lights and it's not possible to make it completely eco-friendly. But we can take some steps to minimize air pollution in the following ways:
Avoid Using Firecrackers
As children, we used to light firecrackers and remember the Diwali festival because of them. But we were unaware of the hazards it poses to the environment in form of air pollution. They also tend to cause a lot of noise pollution which can be disturbing for elderly people, children, or even animals.
Use Diyas and Candles
Do it the traditional way using Diyas and Candles instead of using electric lanterns and fairy lights. They consume too much electricity and may cause fire hazards. On the contrary, diyas and candles are cost-efficient, eco-friendly, and easy to use.

Avoid plastics and non-biodegradables
Diwali surely calls for parties, but we have to do it the right way. We could personalize our gifts with a touch of hand by wrapping them in recyclable paper instead of plastic gift wrappers. Make use of biodegradable cutlery to serve food and discard all old waste.
Discard packaged foods
Traditional sweets and treats are a must for a festival like Diwali. But we have shifted to using packaged foods, instead of making traditional sweets at home. Avoiding packaged food not only makes you healthy but saves the environment too.
Conclusion
Diwali is that time of the year when we let go of our vices and try to become the best versions of ourselves. So, this Diwali, let's illuminate the whole world, not with firecrackers, but with a smile on everyone's face.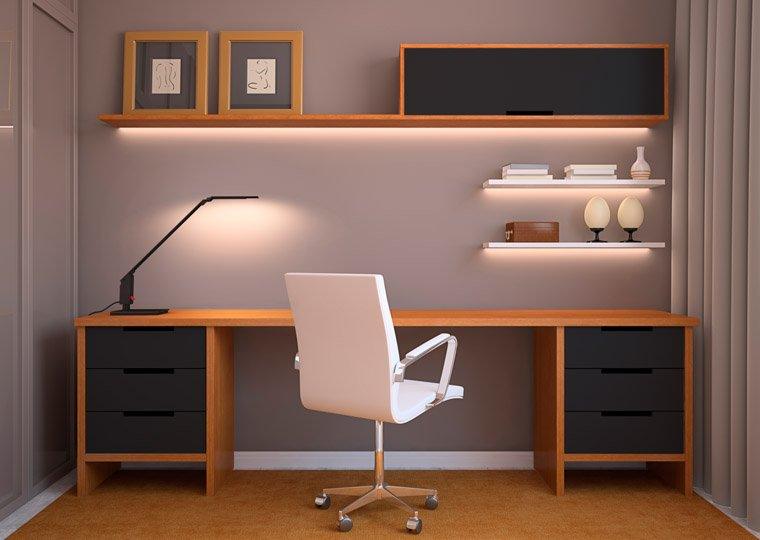 layered lighting
If there is one place your lighting needs to be perfect, it's undoubtedly the study room. So let's take a look at the best tips and fixtures to create a well-lit workspace. 
Read more