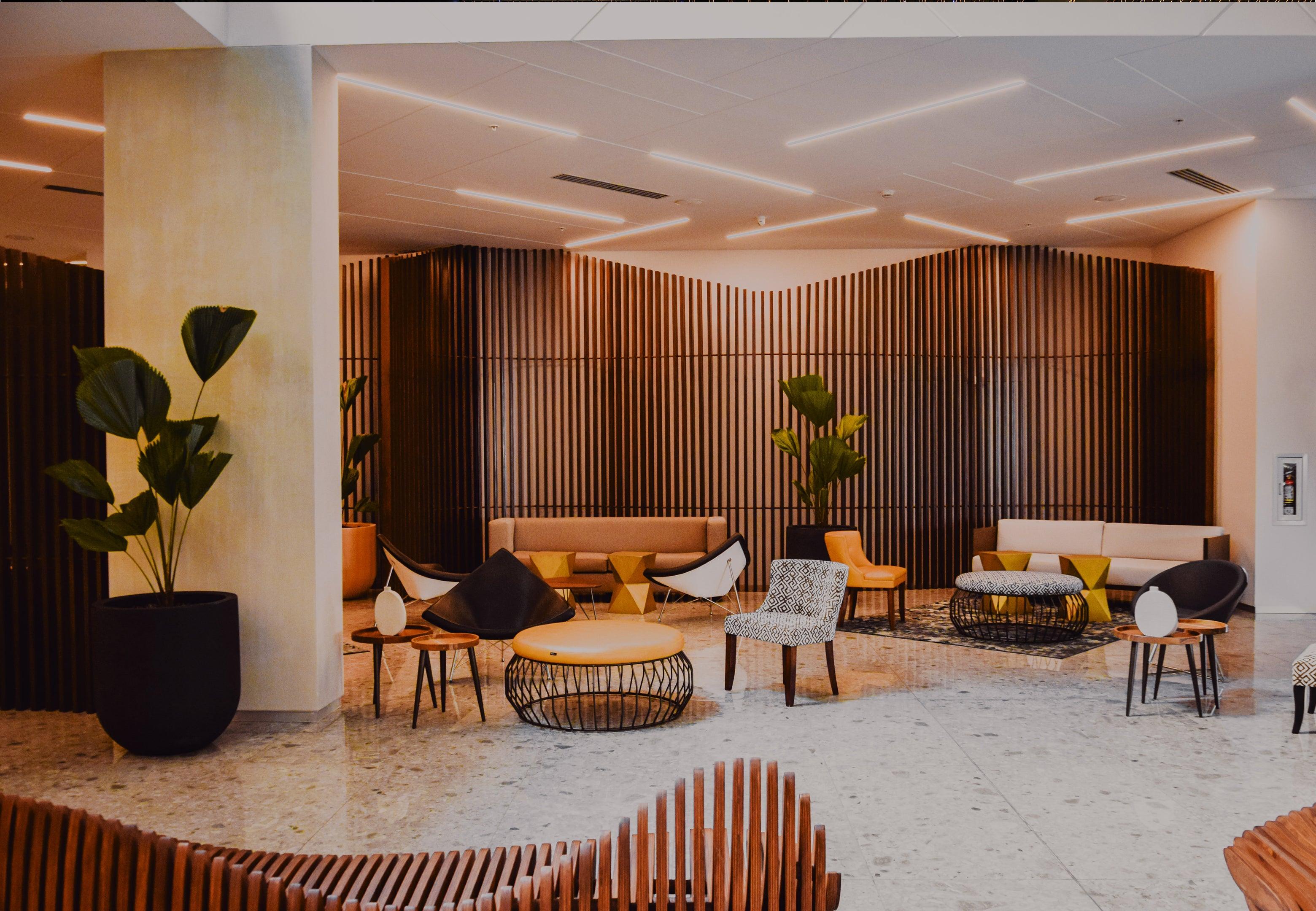 Summer lighting guide- how to keep your home well lit and cool
Summer is here with its scorching heat beating down on our bodies and spirits. However, what if we told you that there are ways to keep your home cool and well-lit despite the temperature? Are you struggling with keeping your home well-lit and cool at the same time? Regardless of how well-designed the space is, if the lighting isn't good, the experience can be ruined. Not only do lights serve as an integral part of the design scheme, but they also affect the colors and feel of the space. 
Three types of lighting should be considered for a well-lit and cool home
Ambient Lighting
This type of lighting aims at providing uniform lighting all over the space. This type of lighting mainly includes chandeliers, wall lights, LED lights, and floor lamps which bounce off the light from the wall for a well-lit room.
Target Lighting
From reading to writing, target lighting is the fundamental and essential form of lighting that includes table and study lamps. This is mostly used in studies and bedrooms. 
Accent Lighting 
This type of lighting is also called mood lighting. Accent lighting complements ambient lighting and involves floor lamps and more.
While blocking the heat in summer, we block most of the natural light in our spaces. It is significant to replace the source of light with different light fixtures based on one's needs and requirements. As you try to keep your home cool in the summers, keeping it well-lit can be a bit pesky. Here are some intelligent tips that can brighten a space while keeping it cool.
Close your blinds
This is one of the most important things to start with. The little things that help you keep your room cool. While you enjoy the sunlight through your windows in winter, the same windows can be a huge reason behind a hot room. Make sure you have your blinds closed if you have north and west-facing windows, it will help your room cool down and will keep it away from direct sunlight. 
While closing your blinds can instantly cool your room down, an addition of a chandelier will compensate for the light you were getting from your window. This way you get the best of both worlds. 
Try adding this Stunning Contemporary Glass Chandelier if you have a modern interior, this will provide ample light and would look extremely aesthetic. This chandelier will light up your space uniformly and you won't need to open windows in the scorching heat. A chandelier works brilliantly as it lights a space evenly. This would be a great option for your bedroom and living room. 
Get smart with wall paint
Summer is a good time to paint your walls due to the dry weather conditions. You can use colors such as pastel yellow, aqua, pink, beige, and white to make them stand out. 
While you paint your house, you can also evaluate your walls and prepare them for the monsoon season. Your home will stay cooler in extreme heat when it has better insulation and cooling properties. While changing the color of your space can create a significant difference, you might still feel the need to add a source of light to some specific areas, and this is where target lighting comes to your rescue. 
Here are some ways Target Lighting can help you keep a space well-lit and cool
Identify the places and corners you want the light to be targeted. If you like reading, a  Lucid Table Lamp right near the bed would be ideal as it lights up corners just where you need it the most. If you want to light up a corner of your room, add a Magnum Metal Floor Lamp near your window, this will provide you with the right amount of light without opening the windows of your room in the summer.
If you want to light up certain corners of your house and you are looking for a small light fixture then this
Cut Glass Cylinder Wall Light
is the perfect option. It is great for spaces where you don't need a uniform distribution of light. This can be placed near your desk, switchboard, bedside, and more. 
If you have a window in your vanity and blocking the heat takes away the natural light, add this
Cut Glass Cylinder Adjustable Mirror LED Picture Wall Light
that brightens up your vanity and makes grooming easier. This wall light looks stunning and makes your vanity look aesthetically pleasing while blocking the heat and keeping your space cool.
While installing a light fixture, it is imperative to keep in mind what the space will be used for. For your dining room, lighting should be provided by an overhead chandelier with a dimmer. Make sure not to direct the track lighting directly into the faces of your guests at your table if you are using it. There are more factors to consider when lighting the kitchen. 
You would want to direct the light toward your work area. This Wide Metal and Wood Pendant Light can be an absolute game-changer as it lights up the perfect corners of your kitchen, depending on your needs.
The best homes have layers of lights. One must localize the light source. Make sure that you don't light the whole space. You need to identify the right light fixture and determine how to diffuse it. 
One of the very common mistakes homeowners make is to use one bright light to light an entire room. It rarely gives you the proper level of illumination in all corners of the room. There is a chance that shadows and glare will develop, which could contribute to headaches. Consider placing lighting sources in different parts of the room as accent lighting, task lighting, and ambient lighting all have their unique purposes and can be used brilliantly to keep your space well-lit and cool.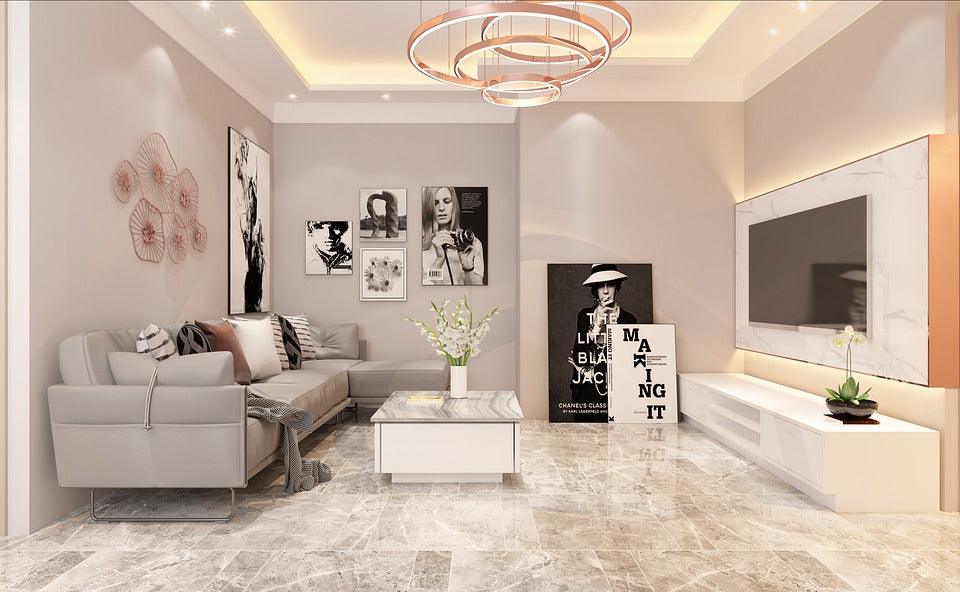 Top 7 chandeliers for apartments
The room will be illuminated to the fullest extent possible by these enormous lights. Of course, we're referring to chandeliers. Chandelier designs for living rooms are a stunning option. 
Read more