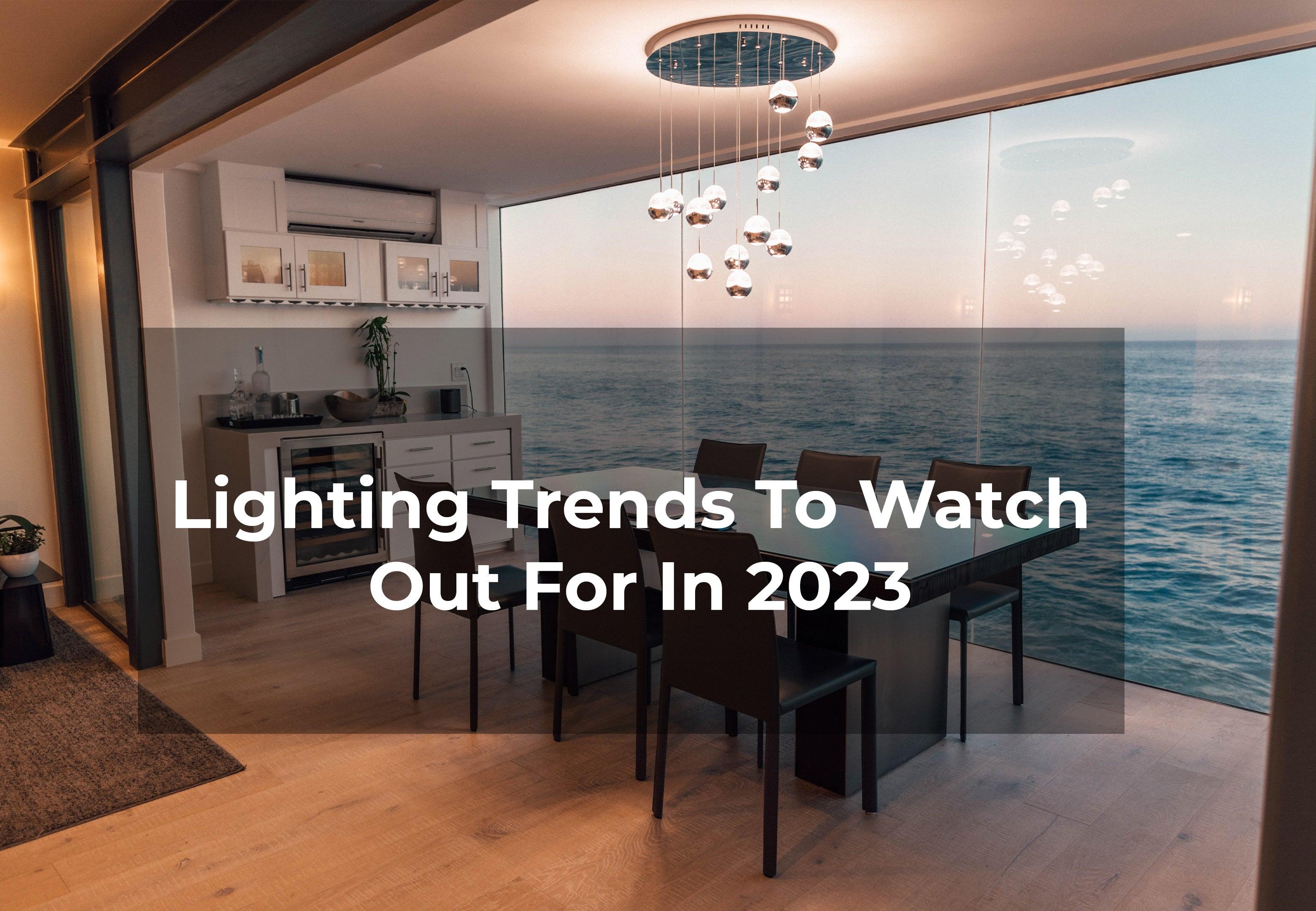 Lighting trends to watch out for in 2023
A great weapon in the arsenal of interior design is knowledge of the latest lighting trends. A room illuminated by a single light fixture will appear bright and lack any sense of ambiance. But when you consider the several "layers" of lighting and the range of possibilities, you have a strategy that works. 
There is a wide variety of lighting fixtures from which to choose when creating a brand-new lighting scheme, including floor lamps, wall lamps, and table lamps. Which one should you pick? Please consider the future lighting trends in 2023.
It's time to highlight the new 2023 interior design trends compiled here. The interior design industry is currently focusing on all of these stunning lighting trends. Designers use lighting to set the mood and create a relaxing environment in a room. In 2023, what tendencies can we expect to see in lighting design?
Shades of simplicity
Interior design was influenced by modernist principles such as minimalism, order, and efficiency. During their heyday, simple geometric forms were ubiquitous. Lamps in the shape of a ball, cube, cone, or spiral can be arranged in a row or hung from the ceiling to create a beautiful ambiance. 
The design will be diluted and given character by adding horizontal light panels. Shape, texture, and materials are all interesting without being overdone. Models like these can be used in nearly any layout. 
White, black, brown, and grey are the primary colors most neutral. Honey, olive, sand, sky, and conifer are all great colors for lamps right now, and they work well with this theme. Accent colors that are bold and eye-catching are also fantastic.
Suspended Balloons with Bubbles
This style of indoor lighting has been popular for several seasons and may be seen throughout the offerings of various labels. Depending on the intended use and surrounding environment, ball-shaped luminaires may be manufactured of transparent, translucent, or opaque material.
One can use them as table lamps, ceiling fixtures, or even a cascade of light. Round, standard light bulbs are the way to go. This is reminiscent of minimalist design and concern for the environment.
Shade of black
The 2023 fashion season will be dominated by the color black. Use matte black floor lights and sconces with light shades in a monochromatic setting. A black chandelier will stand out beautifully when combined with extra lamps in white, beige, or cream tones.
Brass
There has been no drop-off in the prominence of this content or referrals to it. Lamps, of course, and dressing tables, vases, clocks, and other decorative items. This is a more brilliant option if you want to update the inside while adding a touch of class.
Brass accents across the room provide a welcoming atmosphere. Compared to gold, silver, and other metals, it has a more refined and intriguing appearance. This style works equally well with Scandinavian and Empire decor. Gold-cast brass chandeliers harken back to a more affluent era.
Chandeliers
Chandeliers for contemporary ceilings fall neatly into distinct categories.
Directly underneath the ceiling ones. 
They range from relatively modest and minimalistic styles to quite enormous and ornate. Even though ceiling fixtures don't produce much illumination, they need your serious inspection in the space of limited dimensions.
Suspended
The vast majority of people agree that this is true. Ceiling suspensions, such as cords or strings, fasten pendant lights to the ceiling. They might be one of several tones. Chandeliers are not functional lighting fixtures but rather elements of aesthetic design.
Geometry
Geometry stripped of ornamentation is currently all the rage. Light fixtures of varied and even slightly unconventional shapes, such as chandeliers, are the ideal accessory for any room, no matter how calm.
Lines
The barest minimum of decoration. Products from warm metal and more graphic matte black and white are trendy.
Cascade
Perfect for big rooms that might use some extra brightness.
Spheres
This can be a single shade in the shape of a ball or a collection of shades used to make abstract line drawings. Ball-shaped models are popular in contemporary and minimalist design and neoclassicism with a modern lean. One solitary glass ball or a collection of them appears better than nothing.
Rings
The ring may have one or more points of intersection. Both the cold metallic color and the crystal embellishment are real-deal executions.
Retro
The heyday of the popularity of retro-style lamps from the '50s and '70s has arrived. Chandeliers in the traditional form, especially those with a lot of ornate plastic and glass trimming, are rarely seen in modern homes.
Wall sconces
A decorative light fixture like this one serves more of an aesthetic purpose. They produce a gentle, diffused glow, making them ideal for foyers and other areas where a calm ambiance is required. The wall lighting effectively brings out the wall's relief and texture.
Simple or natural shapes like squares, drops, suns, leaves, and others; basic luminaires with controllable tilt angle and directing light; brass, especially on pure white, accent, or a plain wall. Conventional lighting is an option besides mounting lights on the wall. Thanks to this, you can spare yourself the cost and hassle of purchasing and installing decorative accessories.
Floor lights
Designers often turn to this lighting style because it makes a room feel whole and inviting. They have recently developed into autonomous, brilliant cosmic elements.
Look out for simple shapes in neutral hues or brass if you're not ready to make your floor light an art object like a chandelier. A floor light covered in natural fibers like straw will illuminate the room while also alluding to eco-friendliness.
Desk lights
In the same way, rigorous geometric shapes, colors like white and black, and references to the '50s and '70s are popular in other forms of lighting, and so too is the spherical form of table lamps. There isn't etiquette to which these lights can't be added.
As you can see, a wide variety of home lighting decor options are available to you. In 2023, every one of the trendiest light fixtures will be different from every other one. Each one has its unique vibe and character to add to your decor. You may choose lights to suit your taste and aesthetic preferences in various shapes and sizes, from simple geometric designs to more organic, free-form shapes.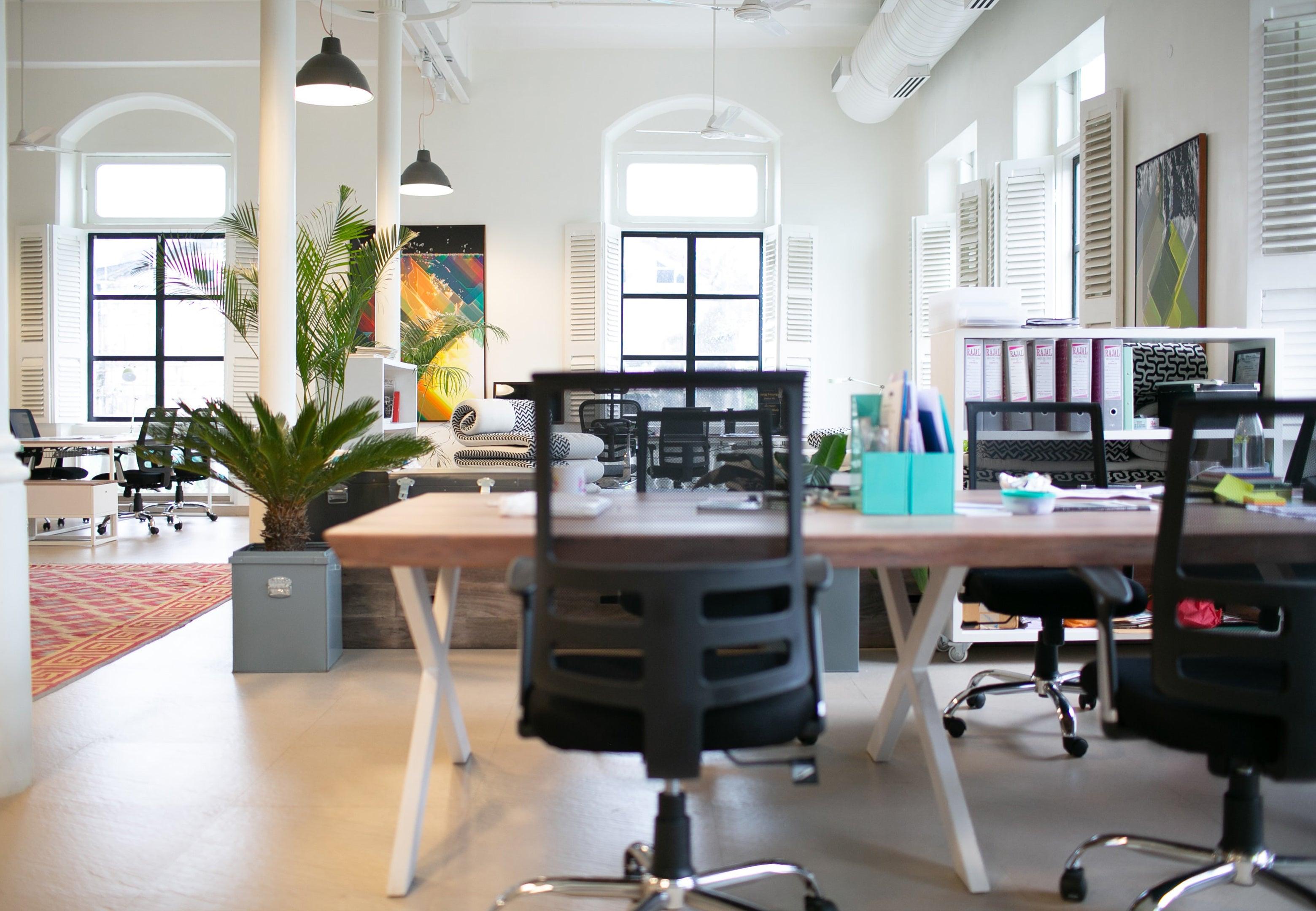 Automatic Office Lighting Benefits
The workplace should be conducive to getting things done as employees strive to achieve a common objective. If the lighting in these areas is poor, it could have a detrimental effect on your company. 
Read more