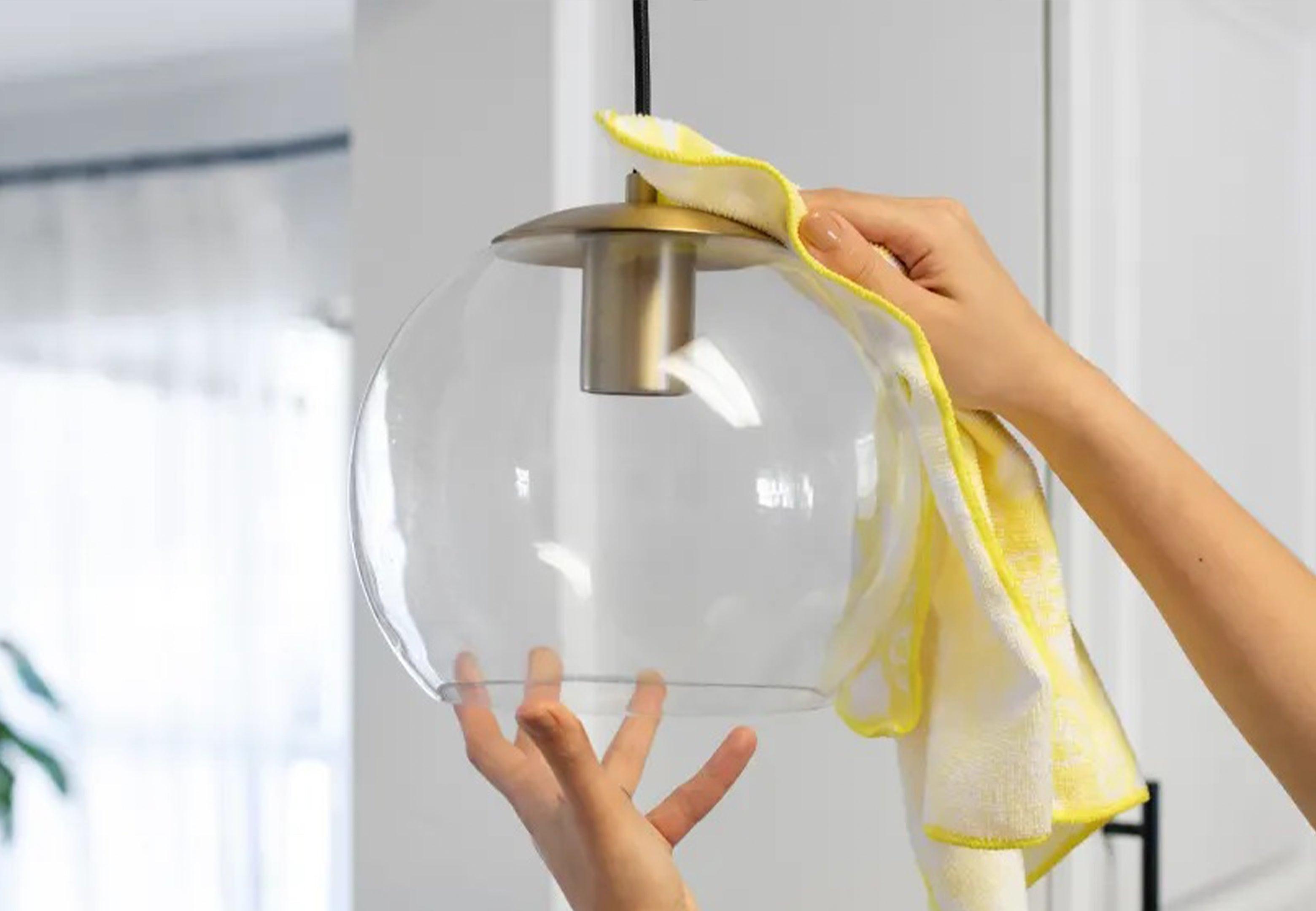 Best Methods for Cleaning Light Fixtures
We all love having light fixtures in our spaces, and we make intelligent decisions while planning to buy one. While purchasing an exquisite light fixture can tremendously alter and create the look of your spaces, dirty chandeliers and other fixtures can break the look. We love having chandeliers in our spaces and enjoy the grandeur they bring, not forgetting how they amp up the appearance of an area and become a great conversation starter for your guests. Cleaning our light fixtures and maintaining them might sound complex and pesky, and it is one of the essential things people struggle with while at it.
Here are a few smart tips to keep your light fixtures clean and orderly.
Keep your tools handy.
It's imperative to have the right tools before cleaning your light fixtures as they require gentle treatment due to their fragile bodies. Remember, one can't use regular tools on your lovely light fixtures as they can scratch surfaces. Experts recommend using a high-quality microfiber cloth and towel for gentle cleaning and dusting.  
Be careful- check the power.
To avoid electrical hazards, you should never clean a fixture while the power is on. one should completely cool the bulb before cleaning after the switch is turned off, the breaker is turned off, and the breaker is shut off. A simple step is often overlooked, resulting in people accidentally harming themselves.
Also, when cleaning, consider other safety aspects besides electrical shock. It would be best if you used a sturdy ladder instead of a chair when cleaning a fixture that needs to be removed from the ceiling. Having another set of hands to assist you is a great idea. If you need assistance, consider asking a friend for help.
To get started, you'll need the following-
Gloves

Spray bottle

Microfiber cloths

Distilled white vinegar

Water

A ladder/step stool

A towel

A cleaning buddy
BULBS
Disassemble the fixture and clean the glass separately. Let the glass soak in a sink full of warm, soapy water for several minutes. Wipe the glass and place it on a soft and dry surface. Do avoid any marks. Use a clean fabric or tissue paper to wipe.
To clean light bulbs, make sure that you switch off the bulb before unplugging it to avoid touching a hot bulb. Once the bulb has cooled down, gently remove it and clean it with a dry cloth. If the bulb has layers of dust, you can use a damp cloth and wipe it with dry tissue afterward. Remember, bulbs are fragile, and you want to clean them as gently as possible. Place the surface on a soft surface to avoid cracks and scratches. Once cleaned, gently place it in the holder, and do not forget to check if the switch is turned off.
CHANDELIERS
Clean the chandelier with a duster to remove any excess dust, and lay an absorbent cloth below the chandelier to get started with your cleaning solutions and spray. The combination of white vinegar and water works brilliantly in cleaning chandeliers and is highly recommended for cleaning. After spraying, once you are done with the application, allow the chandelier to drip the excess dirt that comes off with the solution until it's entirely or moderately dry. And there, you have your clean, tidy, and sparkling chandeliers that look brand new and exquisite. 
Try to dust your chandeliers regularly to avoid heavy cleaning with solutions. Frequent use of a duster can save you from working a lot. Try to brush your chandeliers before they get too dirty.
A microfiber towel is usually enough to clean most fixtures, but if the fixture hasn't been cleaned for some time, you might need a little extra assistance. You should mix mild cleaning solutions like dish soap with warm water if you plan on using a cleaning solution. 
RECESSED LIGHTS AND OTHERS
Whenever you use water or cleaners near electrical components or wiring, don't damage them. Fixture heads that come off the fixture should only be cleaned as necessary with this cleaner. Before placing the fixture cover back on, ensure it has dried thoroughly. Besides the fixture head, remember, one should never submerge bulbs in water. You can usually remove dust buildup on bulbs by wiping them down with a microfiber towel now and then.
Use a soft and long-handled dusting tool to dust ceiling fixtures, chandelier pieces, and recessed lighting. By doing this weekly, the deep cleaning portion of light fixture cleaning should only need to be done twice a year. 
Your precious lamps and fancy
pendant lights
are useless if they are covered in dust. Cleaning and maintaining an enormous light fixture can give you a tough time, but with our clever tips, it gets easier. Using these creative tips and methods, you can keep your light fixtures clean and sparkling
.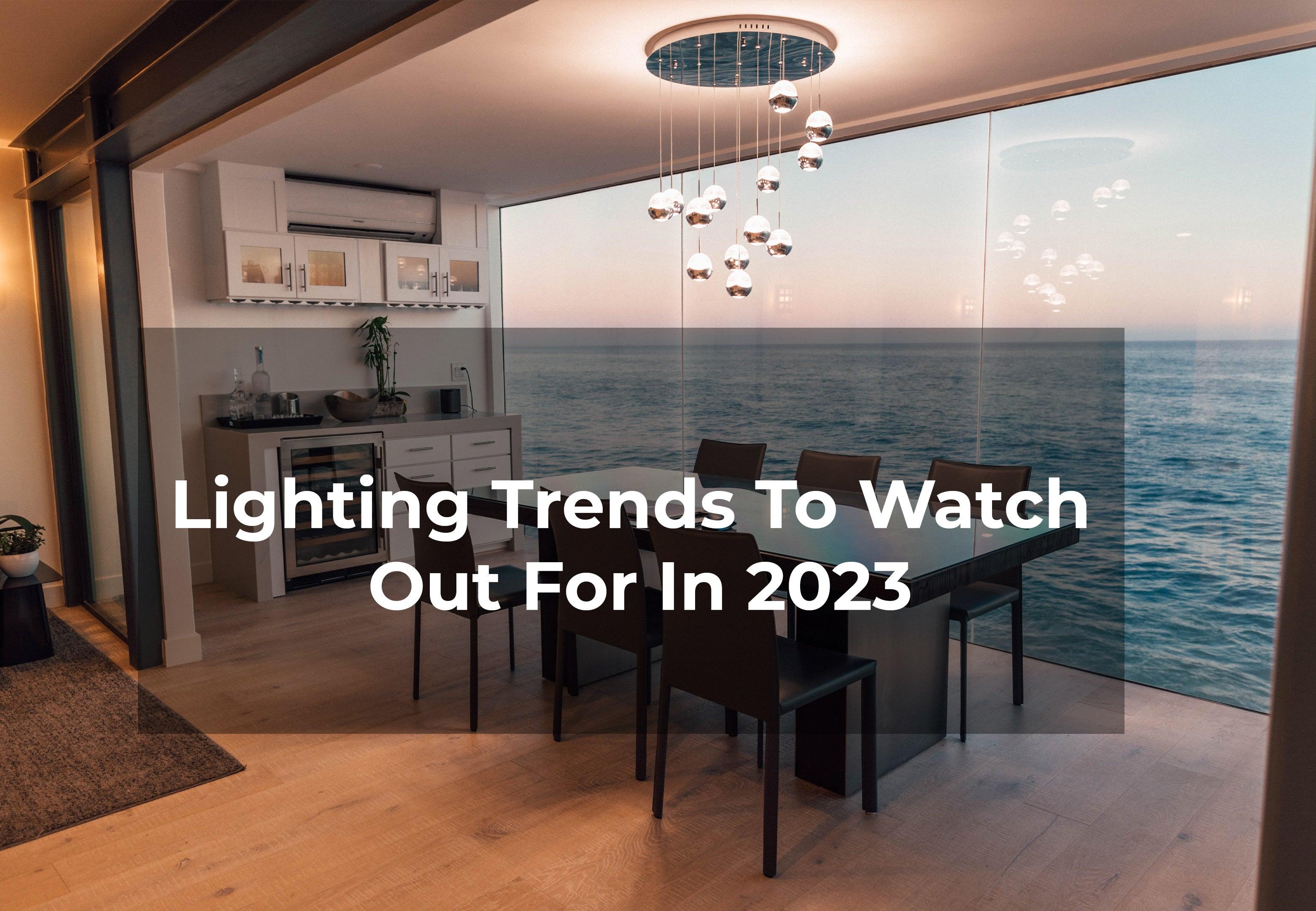 Lighting trends to watch out for in 2023
A great weapon in the arsenal of interior design is knowledge of the latest lighting trends. A room illuminated by a single light fixture will appear bright and lack any sense of ambiance. But when...
Read more