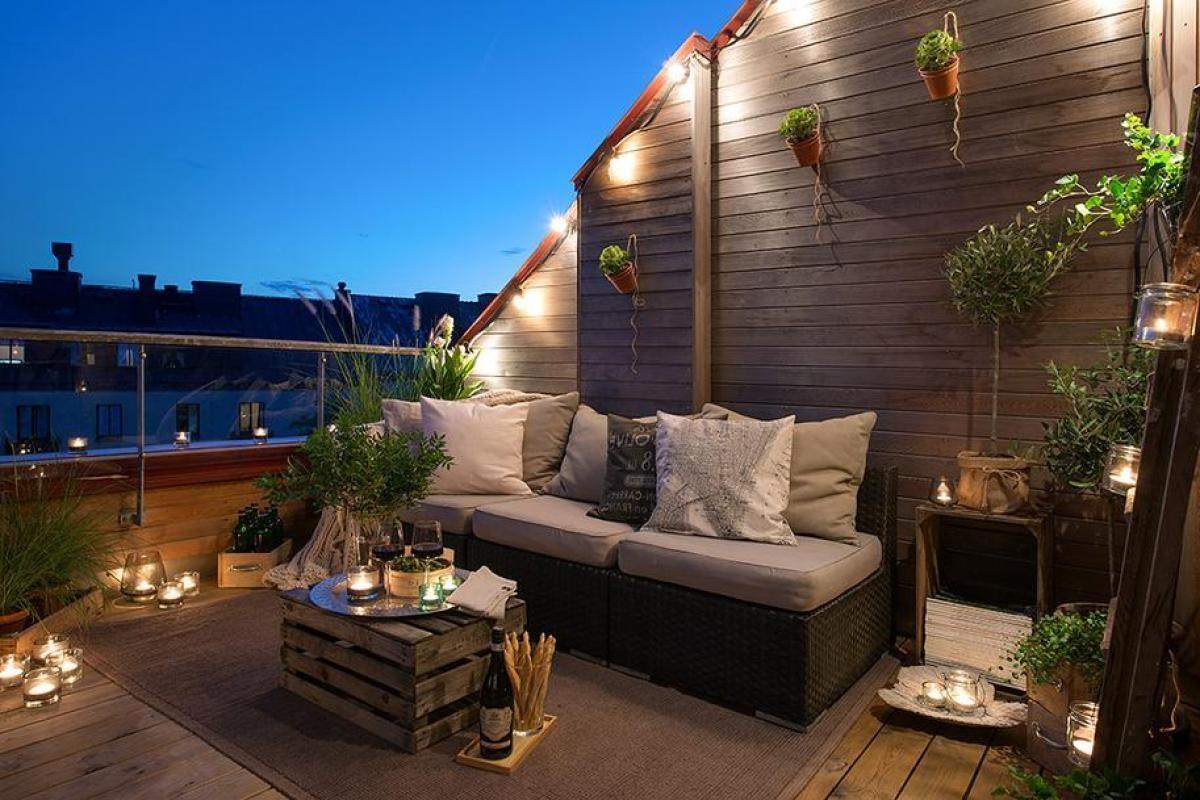 How to find the perfect lights for your balconies
It wouldn't be a lie to assume balconies are the gardens of today. They are the spaces we unwind and relax after a long day; grow our plants, if any; socialize and entertain guests; take time to enjoy the outdoors, or simply sit back and watch life as it happens in front of us. 
Houses with balconies aren't seen as fancy or extravagant without good reason. In the age of sprawling apartment complexes growing at an extraordinary pace, balconies are the most outdoor space most people can ask for. Most balconies, for this very reason, do not have too much space, so you need to make smart decisions with furniture and lighting to make the most of what you have. 
Here are a few pointers you can keep in mind: 
Note the dimensions and location
The process of finding the perfect lights for your balcony begins with a very important step- observation. Now, this may sound obvious to you but we emphasize the importance of taking note of the balcony space, dimensions, and direction so you know what area needs illumination and how. This allows you to plan your lights better and ensure you're not leaving any space in the dark. 
Lights are not too much of a puzzle to figure out in open balconies that get enough daylight and can manage with a single overhead light. But in closed balconies facing away from the sun, you need to ensure there is ample illumination throughout the day. 
Learn to layer 
If you have bigger balconies, a single source of light is not enough. You need to ensure you are layering your lights. You can do it by fixing overhead lights for the ceiling, either a pendant light or recessed light, and then use a couple of wall sconces or lamps and use floor lamps to ensure the bottom third of the balcony is well-lit. 
For some light during the day, especially during winter, you can get dimmers to have soft ambient light that is just enough to be able to move around the space. 
Purpose determines the color  
You also want to think about what activity the balcony is for. If that is a space for relaxation and leisure time with friends and family, then you want to invest in lights that use warm white LED light bulbs. They are perfect for when you want to use your balcony as a socializing area as they provide a welcoming feel to your balcony while filling it with bright light.
If your balcony is a space for you to read and work, then the best option is to use cool white LED light bulbs as they provide a crisp and energizing effect that is perfect for work. Take care to not mix LED lights with different color temperatures on your balcony as that can be very off-putting and confusing to the eye. 
More colors 
Wall color may not seem like too big of a deal initially but when picking up lights, you need to understand that lights and colors go hand-in-hand. If you have walls that are painted with warm and vibrant colors like yellow, warm white lights make the most sense to use there. If you have white walls or a lot of greens planted on your balcony,  it is better to use cool white light bulbs in your fixtures. 
What do you want to highlight?
Suppose your balcony has your mini-garden and a cute couch with throw pillows. You do not want to overcrowd the space with too many lights. Since it is most likely going to be used for relaxing, a singular wall light, like this designer wall light, is enough to illuminate the area. If you have artwork hung on a wall, you might want to highlight that using some accent lights, like this Fabian wall light or this two-way wall light.
What are the different kinds of lights you can choose from?
If you do not have high ceilings or want to keep some overhead space, consider getting recessed lights, like these round LED panels. Fixed into the ceiling, they save space and provide a feeling of seamless luxury. Your balcony will be lit up effortlessly with the click of one switch. 
If you do like fancy bulbs and hanging lights, then pendant lights like these
caged pendants
are great options. Not only do they provide a rustic, underground-bar look, but they also work brilliantly with some neutral-colored couches or carpets. 
A big fan of natural elements? Then you'd love lights like this hemp rope light that hangs from the ceiling. These kinds of lights are perfect for when you want to put your feet up and simply unwind with your favorite Netflix show or novel. You can get creative with the materials for lights in that limited space. This cane hat bamboo pendant light is only one example of how natural elements can come together for a unique creation. These will work especially well if you have a balcony garden. 
Fairy lights or hanging bulbs are great options as well since they can light up the balcony wall on one end or be hung from one end to the other. Bunching a whole set can create a lighting fixture that can act as a unique floor lamp too. 
Metal floor lamps that can be adjusted are perfect for reading or doing focused tasks that require task lights. Table lamps and lanterns can double as floor lamps to light up the balcony if you do not have enough space for pendants or fairy lights. You can pair these with recessed lights or singular wall lights to achieve that perfect layer effect. 
Figuring out the lighting for any space indoors or outdoors shouldn't have to be a confusing or stressful experience. With just a few of these simple and easy pointers to keep in mind, you can design your lighting plan for what we think will turn out to be your favorite space at home.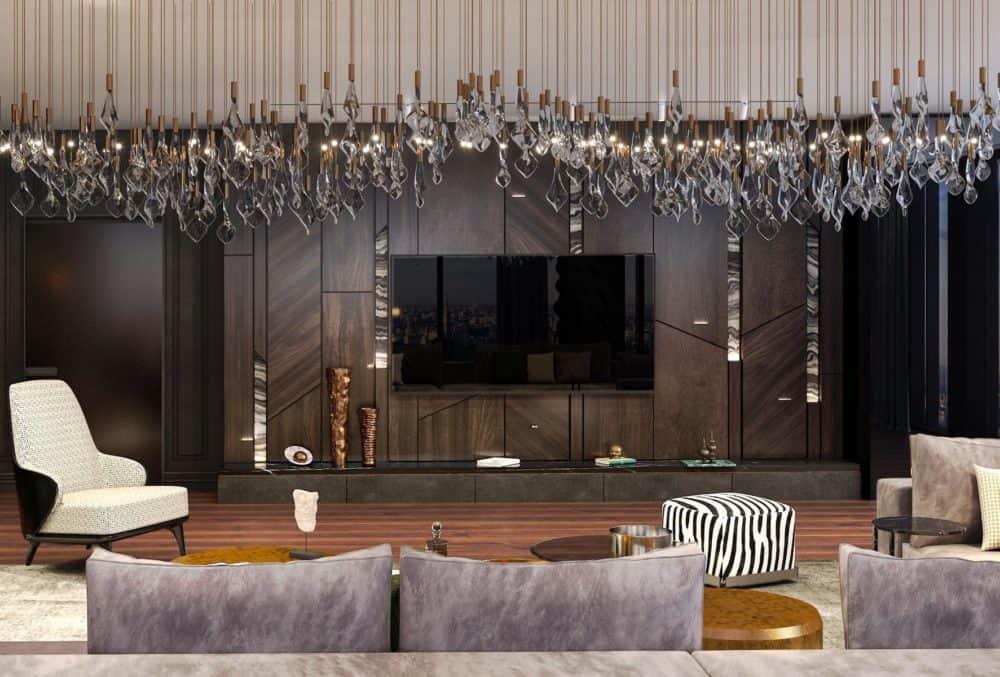 lighting trends
A clean and well-lit workspace, restaurant, and shop do more than you think. Good lighting increases satisfaction among people, which in turn increases productivity. 
Read more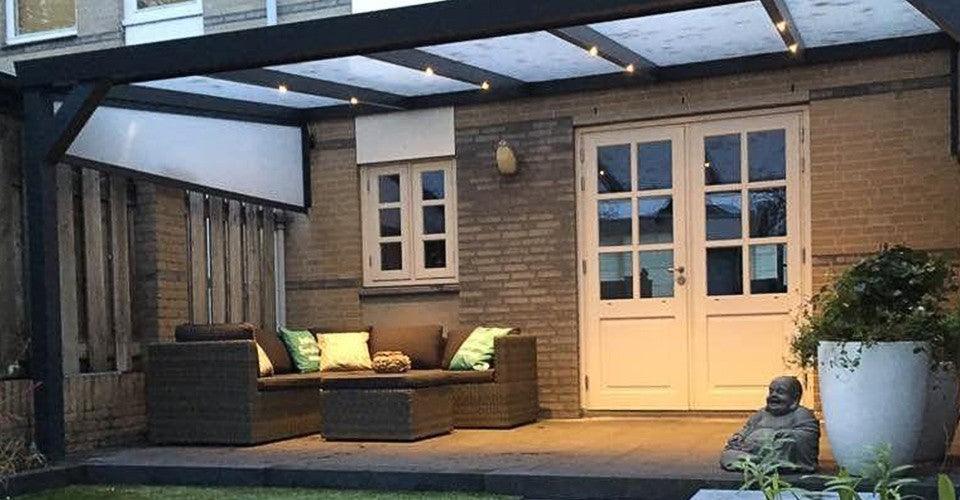 layere
Let's take a look at some of the terrace essentials to help you make the right choice.
Read more