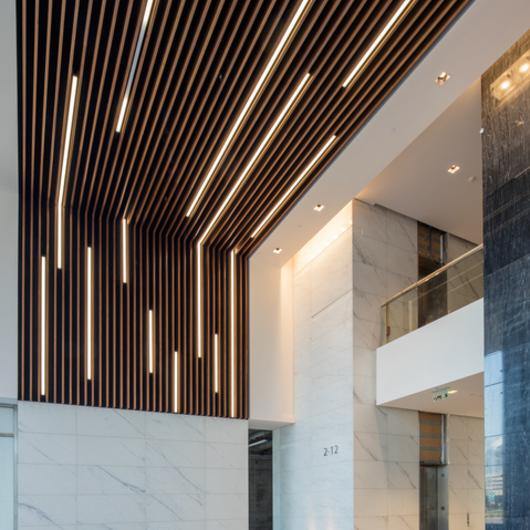 Why Ankur Lighting Should Be Your Go-To Website for Decorative Lighting
Lighting is more than just illuminating your home. From determining the way we look at the decor to creating an appealing ambience, lighting has a major hand in all of it and is thus an essential aspect to be considered while setting up any space in your home. However, when visiting a lighting store in real life, seeing the sheer range of lighting options available at your disposal can be an extremely overwhelming and confusing affair.
Thankfully, over the past decade, many online stores have been launched across the globe, selling everything from grocery, clothing and lighting. These websites have made shopping for lights (and a whole lot of other things) much more convenient and easier, offering a variety of accessible features such as being able to search for your desired product, sort by price range, read customer reviews and more.

But with a massive surge in the number of e-commerce websites, picking out the right one for you can be as daunting and puzzling an encounter as walking into a lighting store. To prevent you from landing right back onto square one, this blog will help you understand how Ankur Lighting fares against other websites, and why we should be your go-to website for decorative lighting.


Rich Expertise in the Field
While e-commerce giants like Flipkart are good at what they do, they lack a clear-cut speciality. This is important because with a fixed niche, comes immense know-how and knowledge. 
Large E-commerce websites cater to multiple domains, and therefore cannot develop proficiency in one particular industry. In terms of intelligence and familiarity with a niche, bigger e-commerce websites simply do not possess the experience required. 

With more than 70 years in our area of expertise, the story of Ankur Lighting has been one of dedication and drive. Starting from a solitary showroom, our company has grown into a market leader in the field. With this vast experience, we have gained a great understanding of how to deliver quality and excellence using the most sustainable practices, much like Ankur Square 4 Lamp Casa Antique Brass Metal with Glass Chandelier.
Quality outweighs quantity
On huge e-commerce websites like Amazon, there is certainly no dearth of products, with at least a couple dozen alternatives for every item they sell. Though getting to choose from such a large assortment of products may seem impressive at first, reports pointing out such websites' inability to oversee millions of third-party sellers may make you think otherwise. 
Essentially global marketplaces, larger-than-life e-commerce websites find it difficult to regulate and examine their products, which may sometimes lead to faulty and damaged goods sneaking in unannounced. Moreover, similar events in the past have seen prominent e-commerce websites freed off all liability. 
At Ankur Lighting, each lighting unit listed on our website is handcrafted and built with the material of the highest order, promising authenticity as well as sustainability. These products are then carefully curated and checked, making certain that a compromise on quality is never an issue. While we can account for a wide collection of decorative lighting fixtures, we produce valuable items such as Ankur Round Crystal Chandelier with Gold Metal Plates and devote our full attention to each one, every step of the way.
Brand Loyalty and Trustworthiness
On e-commerce websites boasting an incredible number of sellers, figuring out whether the seller you're buying from can be trusted is a gruelling task. Many a time, people do not even bother looking up the seller, as we're often forced to gamble on products based on the repute of the website hosting them. This may lead to an undesirable outcome due to (as mentioned before) negligence in regulation and lack of accountability, as well as third-party sellers shirking away from the promised warranty.
Customer reviews are a metric that customers often depend on to establish the legitimacy of the product. But tons of fake reviews have flooded the likes of eBay and Amazon, with a study in July 2020 at UCLA and USC indicating the existence of upwards of 20 fake reviews Facebook Groups with each group having almost 16000 members. This alarming statistic reveals the ever-increasing odds of customers being hoodwinked on large e-commerce websites.
Contrary to the remote and aloof customer services many e-commerce websites provide, Ankur Lighting takes a personalised, hands-on approach and strives to deliver an honest and best experience for the customer. A legacy built with more than forty years of care and commitment, Ankur Lighting prides itself on its customer-friendly environment and aims to cultivate a relationship of trust and loyalty with each customer it serves. A customer service executive always there to help, quick-response WhatsApp contact, four top-class showrooms and two state-of-the-art manufacturing plants based in Delhi are a testament to Ankur Lighting's reliability and determination to exceed the highest expectations of our customers. 
Customisation of Products to Meet Your Needs
Occasionally, no matter how much you scour websites, you just can't seem to find a product that's the right fit for you. But as many e-commerce websites deal strictly with standardised and static products, you are forced to settle for a product, even if it doesn't match up with what you were looking for.
Here's where Ankur Lighting stands out. With a highly capable in-house R&D team and a state of the art manufacturing plant, we're constantly working on enhancing our products. This allows you to relay your lighting ideas and needs to our team, and just sit back and watch while we bring it to life.

With a clean and attractive user interface, you've no doubt already interacted with, enticing offers complementing affordable and unique lighting solutions, and years of expertise as a trusted brand to back us up, Ankur Lighting gives a tailored, one of a kind experience rather than a distant, brandless approach.

Take your pick!