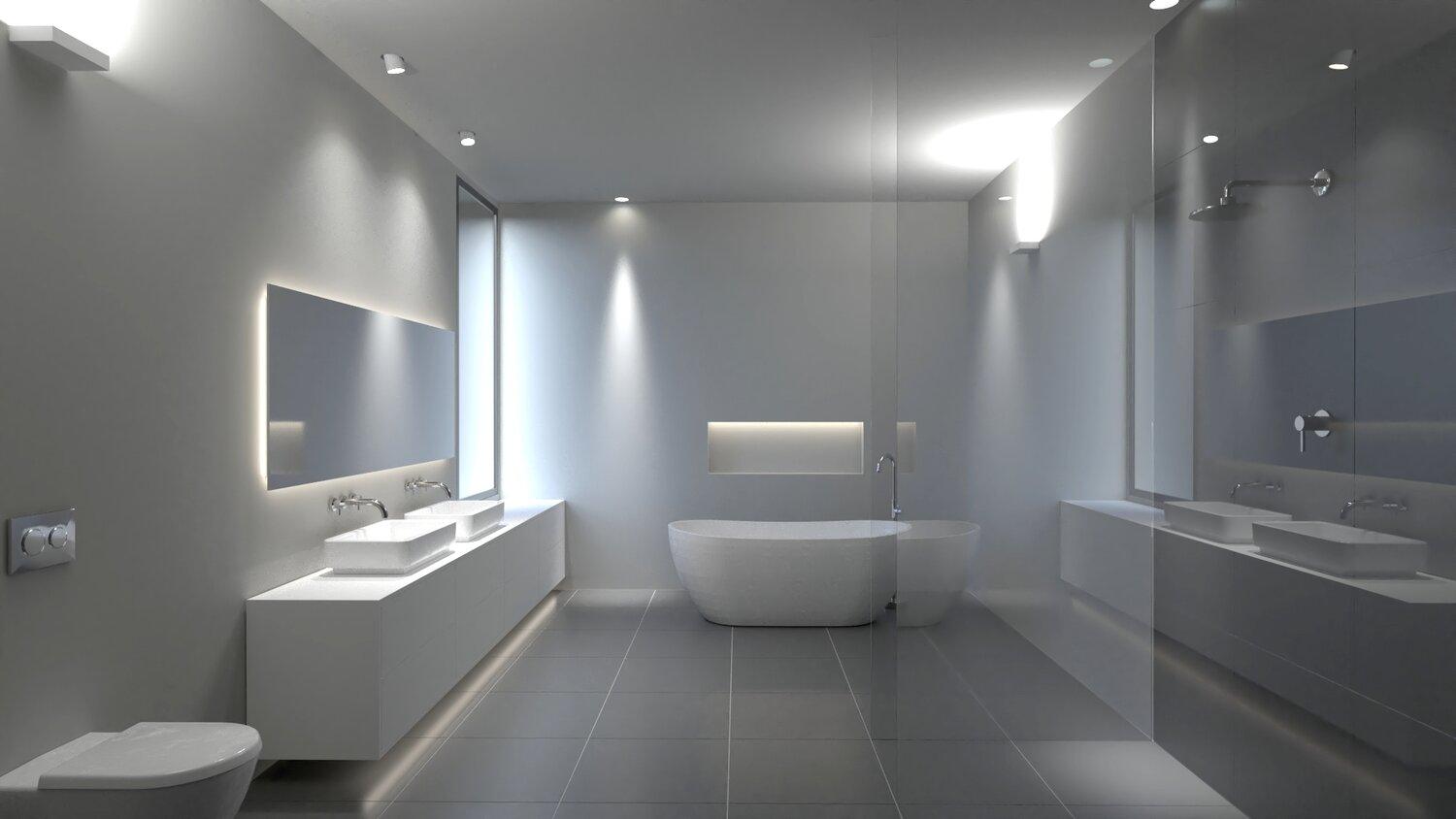 What you need to know to illuminate your bathroom
In the rush to get their home furnished and look like the haven of their dreams, people often forget to take into account the importance of lighting. Lights make an immense difference to your space, so much so that it doesn't matter how well furnished your space is with the best furniture and colour schemes, it will still fall flat if the lighting choice is poor. 
Unfortunately, the one space that is almost always forgotten about when considering lighting for your home is your bathroom. Given how much time we spend in our bathrooms, it is only right for us to treat this space like any other room in the house. Many people don't stop to think about what lights can be used or are confused about what they have to do to make their bathroom look best. If you find yourself in a similar dilemma, here's a guide for you. 
Why it is important to make the right lighting choices for your bathroom:
The average person, regardless of whether they go to school, college or work, spends a significant amount of time in their bathrooms getting ready for the day. The modern bathroom is no longer just a room that you jump in and out of several times during the day; it is also a space for relaxation. For someone learning how to use different elements of make-up and practising self-care, it is also a place for experimentation. Many self-care and beauty routines occur inside one's bathroom. Surely, such an important space requires better lighting to set the mood and illuminate your best features. 
Some rules to keep in mind:
You will need a combination of lights in your bathroom depending on the area and the amount of natural light filtering in. 

You will want to use two overhead lights if the bathroom is big 

Generally, you want to have at least one watt of incandescent light for every square foot of space. 

Fix recessed overhead lights in the centre of the bathroom to light up the whole space uniformly. 

Consider the use of dimmer switches

Avoid bright fluorescent lights. Opt for cool white bulbs instead. 
Take a good look at your bathroom and decide what parts of the room need extra emphasis or illumination. You can even consult an expert such as a lighting designer on this. In general, you'll need overhead lights to illuminate the bathroom as a whole, specific lights near the mirror and shower or bath, and lights that will emit a soft effect inside your bathrooms. 
What lights you can use to illuminate this space best: 
Here are three types of light that work perfectly together to change the look and feel of your bathroom and make it look ethereal. 
Ambient lighting: 
Also understood as general or overhead lighting, ambient lighting works to light up the whole area. Soft but bright, this kind of lighting provides enough illumination to move around in the bathroom. This light can act as a substitute for natural light, especially when the bathroom does not receive much natural light. 
Using dimmers here will help greatly; it can offset the bright glow from task lights. Depending on the size of the bathroom, you may need to fix more than one light. Recessed lights, which mean lights that are installed into the ceiling, are great options. Ankur's LED Square Recessed Aluminium Panel Light is a 2ft x 2ft 42 Watt LED square light that fits perfectly into your ceiling. It comes with warm,  daylight and cool white light options. 
Task lighting
Task lighting, as the name suggests, is for performing tasks in the bathroom. This is the light that you use to see yourself best. Coupled with good ambient lighting, task lights can be lined around the vanity and mirror to provide better illumination to your facial features and also be fixed near the shower and/or your bathtub. 
The Ankur Lunga Clear Designer Wall Light is a beautiful contemporary lighting solution that you can fix on either side of your mirror for extra illumination. If you don't want to fix lights into the wall, you can also explore a variety of pendant lights, like the Ankur Samara Rose Gold Metal Cage with Frosted Globe Pendant Light that shines a delicate and soft glow around the mirror. Both of these are dimmable lights. 
Keep in mind that fixing a light just above the mirror is not a good idea. This is because it will cast shadows on your face and darken the areas under your eyes, nose and chin, making it difficult to focus on your face for makeup or shaving.
Accent lighting 
Accent lights do a great job in highlighting certain parts of the bathroom. You can achieve this through wall lights conveniently placed near the door, on an empty wall or near some piece of art that acts as a statement by itself, accent lighting can add depth to the decorative elements in the bathroom. 
Wall sconces are great choices for accent lighting. The Ankur 2 Light Milky Globe with Antique Brass Wall Sconce is crafted with metal and glass and adds a magical, other-worldly feel to your bathroom. Since it is dimmable, you can adjust it according to the other lights in the bathroom. 
Understanding what works best for your bathroom will take time and some exploring. It is best to start with a plan about what mood you want to create in your bathroom and how bright you want the place to be. With a little help, you can create an effective lighting plan and buy the best lights for your bathroom!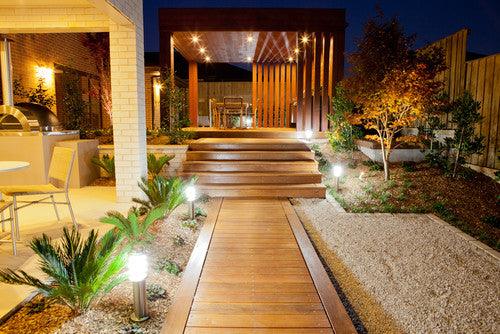 Best lighting hacks for summer
As the summer goes on in a full swing, many of us will spend time outside hosting backyard barbecues, pool parties, and relaxed evening get-togethers. Installing outdoor lighting for summer will he...
Read more