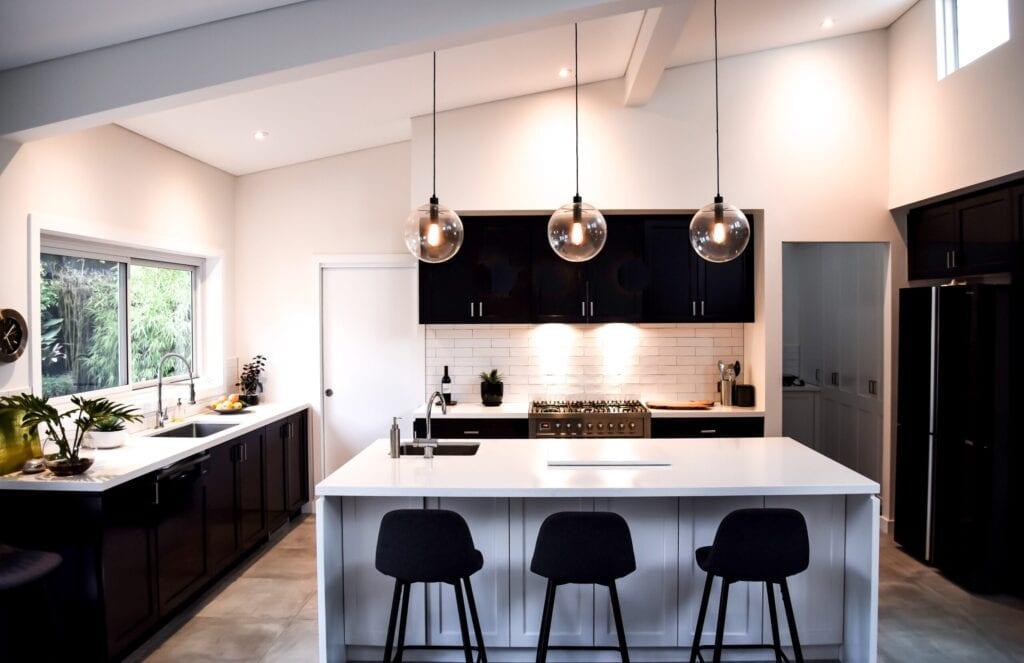 How to find the right lighting style for your home
When it comes to setting a good design scheme for your interior, you can't take the back road when it comes to lighting. Lighting is an essential component that reflects how you see your room, quite literally. Even when every other aspect of a room is designed perfectly, it wouldn't be appreciated to its potential with bad lighting. We can't change the world around us but we sure can change our home to be as comfortable as we'd like it to be. From rustic lighting fit with wooden fixtures to mid-century modern pendants for vintage vibrancy, there are too many options to choose from. The lighting style you choose decides the vibe of your home and we can help you make it the most appropriate reflection of your story. 
Without question, lighting is an essential element to interior design as it influences the mood and perception of colours. Along with its many functions, it dictates the aesthetic of a place. There's a lot you can do with lighting styles to affect colours, spaces and moods to bring out the true essence of what was intended through the interior design. You can notice Lighting schemes and how it creates a specific atmosphere anywhere you go like the brightly lit family restaurants and dimly lit intimate diners. You can choose between LEDs and fluorescent bulbs, warm and cold lighting, to get the desired vibe in your interior.
Whatever the desired effect may be, you must choose lighting styles keeping these things in mind:
Make sure you figure out the decorative theme of the house before you choose its Lighting style. Figure out whether it's classic, contemporary, or transitional, and then accordingly, select light that fits the space and its energy. The light fixtures would make your place look more welcoming if they complement the other aspects of the interior design and make the space look homier and put together. 
Before you make your purchase, make sure to keep the size of fixtures proportionate to the space. You can either consult a designer or a light dealer to help you out with it. You can also take pictures to help you visualise and scale the size better. 
Make sure you install a dimmer system to control the room's atmosphere. It is a must-have irrespective of the size and scale of the fixtures as it allows you to be flexible with different times, seasons, events and moods. On top of that, it saves you a lot of energy. Thus, it is an inexpensive way to change the tone of your room as and when you like! 
Dimmer switches will also allow you to create multiple levels of lighting. For instance, you can use the recessed ceiling features as ambient light at a higher level, and as an accent light on a lower level to create a cosier vibe.
Do some basic research before you buy. Try looking at interior design magazines and websites to get an idea of what you like. You will look at these fixtures every day so you should make your decision according to your preference. Look for what feels like home to you!
If your room is small and cluttered with furniture, make sure the lighting is evenly spread. Going for corner lamps and ceiling lights would be a good idea as they spread light further and create an illusion of a bigger room. 
But if the rooms are too big, going for picture lights and lamps would make the room look cosier and more relaxing. 
Try to complement the Lighting with your furniture. If you have darker shades of furniture that make the room look cramped, go for brighter lights as they will compensate for the enclosed vibe. Ceiling lights are a good combination to go with darker furniture as they open up the space. 
For lighter and more minimalistic furniture, picture lights and wall lights will help enhance the space and highlight statement pieces or places you want to draw people's attention at. 
Keep in mind the kind of bulbs to use. Go for energy-efficient bulbs for places where they'll be used the most otherwise it might hurt your budget.
Here are some common mistakes you'd want to avoid:
Mixing different styles of lighting in one space. The more the merrier doesn't work so well when it comes to lighting. Going overboard with different styles will make the space look inconsistent and cluttery.
Using fixtures that are too tiny for a space. If you bought a smaller fixture than what you were intending to, opt for either more fixtures or swap it with a bigger one. Using inadequate lighting can damage your eyesight and also ruin the character of the space. 
Shopping for trendy pieces instead of the ones you personally like. Going for fixtures and styles that actually catch your eye is the only way you'll commit to a Lighting Style and save money. 
Here are some Lighting Styles to help you figure out your own vibe: 
Contemporary Lighting: While almost all lighting styles are meant to blend in with your interior, this style is so sophisticated, it's meant to stand out! This style includes sculptural, innovative shapes with an aesthetic appeal made of polished metals like nickel, and marble to add a unique twist to your living space. 
Pendant lights and lamps in matte tones that'll make your home tour for guests turn into a museum walk where they want to pace down and appreciate every little detail of your interior! 
Industrial Lighting: If you want to go for a minimal yet unique theme, industrial lighting might be the move for you. This includes gear inspired decor with a mechanical and antique look. From metal cage ceiling lights, bronze cage light fixtures, antique look bronze fans to even a matte black painted metal chandelier, you know the vibe is gone from ordinary to iconic. 
Glam lighting: If you think about lighting styles and gold, glass and glitter come to your mind, a glam lighting theme is what you're looking for.
This includes elegant crystal chandeliers and pendant lights. All you need is a space with sassy light fixtures that tend to sparkle paired with light coloured room interior and decor and you can have your own little gala and grand parties at home! 
You might like one style or even more than one, the choice of deciding on the Lighting Style is totally up to you, go for what you think is the closest reflection of the atmosphere that you're trying to create.