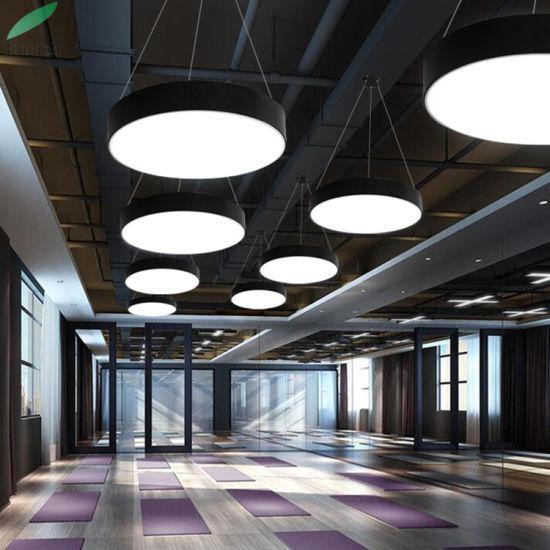 How Smart Technology has Elevated Luxury Lighting
Since years, internationally celebrated studios and legendary designers have etched their names into history through their glorious work on luxury lighting. While lighting is always essential for the appearance of a space, luxury lighting remains unparalleled in the beauty and glitz it exudes. These fixtures are the ones that observers cannot help but remark on, the ones that can add that definitive wow factor to a modern interior while also delivering functionality. 
Responding to a survey in 2018, almost three-fourth of 5000 high-income luxury consumers across the globe revealed that the very definition and experience of luxury has undergone a change since their parents' generation, and is likely to do so again in the future too.
This indicates the transition of luxury from mere lavishness to a constantly evolving phenomenon, a concept remarkably akin to technology. More than just a status symbol, luxury technology helps you enhance your quality of life and experience it to the fullest. Thus, it perhaps comes as a surprise that luxury consumers are almost always first to get their hands on the latest technology, and are always in search of the next big offering of innovation. Designers around the world have answered their call magnificently, with luxury smart lighting a perfect example. 
The advent of luxury smart lighting has helped bridge the gap between elegance and practicality even further. In certain high-end options, owners can alter the look and effectively run all the lighting controls of their homes on autopilot with just the touch of a button. Meanwhile, the efficiency of smart lighting is a well – known factor, significantly cutting down on power consumption in large and luxurious homes. Let's dig a little deeper into the benefits of luxury smart lighting and the abundance of luxury smart lighting features out there. 
Sensor detection
Incorporating occupancy and other sensors, luxury smart lighting systems prove there's more to them than pizzazz by turning off when no one's around, and greeting you with a twinkle when you arrive home by switching on automatically. Some lighting systems can also align themselves with the circadian rhythms of our body, a method we've naturally developed that makes use of the light outside to understand when it's time to turn in and when to wake up.
During the time of the day, we're supposed to be at our active and productive best, the lights are at their brightest too, reflecting the highest colour temperature. As we get closer to bedtime, the lights make the most indiscernible of tweaks to provide us with soothing and comforting lighting, aimed at inducing relaxation and a good night's sleep. Does it get more luxurious than that?
Luxury packed into devices
When someone mentions luxury lighting, what first comes to mind is a glittering and majestic chandelier. Combining the grace of a chandelier with the efficiency of smart lighting, smart LED chandeliers are fast becoming the norm for luxury consumers. Some smart chandeliers sport an astounding 16 million colour combinations to choose from and support brightness control with the help of a smartphone. 
Another paragon of smart luxury lighting is Hogar's Smart Four Touch Switch Panel. Making use of state-of-the-art technology, its highly sensitive touch sensors allow you to choose from multiple preloaded designs and colour combinations to complement your mood and set the ambience fit for the occasion.
No longer just about bulky and sparkling fixtures, luxury lighting has seen a massive shift in recent years. Empowered by new technologies, lighting designers have embraced their imagination to create artful and streamlined lighting solutions. The introduction of dependable and dimmable LED technology such as Ankur's Ankur 900mm LED Drum Pendant has also resulted in the luxury lighting industry diversifying in new and exciting ways, with the latest trend in luxury consumers indicating a preference for coolness and simplicity over grandiosity.
Flexible Scheduling
Incorporating smart lighting into luxury is all about the various inventive ways lighting can be used in our everyday lives in an attempt to enrich them. For example, it gives you the option to schedule your lighting according to your needs and comfort. Whether you're looking for your lights to turn on or off at a particular time of the day, or have your space change colours at different times to organise your day, it has got your back. 
Luxury systems can also be programmed to turn on and off randomly when you're on a trip for days at an end, giving the illusion of your presence to keep unwanted visitors away. Overwhelming blinking of lights and loud alarms are also some of the scare tactics in their arsenal.
Luxury smart lighting thus affords enormous flexibility and allows you to come up with creative solutions for the problems of daily life.
Terrific Connectivity.
In the age of Amazon Alexa and other virtual assistants, voice activation and recognition are features that we're all possibly familiar with. Many luxury smart lighting products can work in tandem with multiple assistants and other smart features out there like the Google Assistant, Apple Siri, Serena Blinds, Sonos Sound Systems and more. 
Requiring absolutely no effort, integrating these with luxury smart lighting technologies allows us to control the lighting units of the space by voice commands alone. 
With the entire world gravitating towards the irresistible pull of technology, luxury consumers have been no exception as they have chased the idea of luxury and the air of refinement that comes with it. Luxury smart lighting presents a fascinating prospect that was previously impossible – to redefine luxury and let the consumer personalise it. With a wide range of technologically advanced luxury options entering the fray every year, investing in luxurious smart lighting opens up several avenues to augment the beauty of your space and better your quality of life.