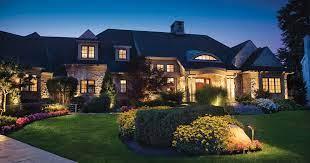 Common Lighting Mistakes You Can Avoid To Develop A Complete Lighting Plan
Often treated as little more than an afterthought, many may express shock at the fact that lighting is one of the most crucial aspects of interior design. When done right, few things can enhance the appearance of a space as effortlessly as a good lighting scheme can. Additionally, you'll often find that good lighting can not only brighten up your home but help you feel and live better too. But, with such a huge, mind-boggling variety of lights present in the market today, it can be difficult to find the right lights that accent your style perfectly and bring the most out of your home. 
With more than 50 years as a pioneer in the lighting industry, we've witnessed firsthand the rise and fall of numerous trends, and the gradual transformation of the industry into what it is today. We've seen owners strive and stumble in their attempts to find the ideal lighting, and most importantly, we've seen them learn from their mistakes and marvel at the results when a successful lighting plan is finally realised. 
In this article, we'll talk about a few common lighting mistakes we've come across frequently, and tips to make them disappear in a jiffy
Forgetting natural light
While selecting artificial lights for their homes, people tend to forget all about natural light. Bathing in natural light every day has multiple health benefits, such as its positive impact on hormone regulation for maintaining the Circadian rhythm of our bodies. Thus, the right move would be to take maximum advantage of natural light wherever you can in your homes or other places, and complement it with artificial lighting fixtures. 
Forgoing the layered approach
A mistake we've come across time and again is the application of just one kind of lighting. The three basic types of lighting are ambient lighting, task lighting and accent lighting, and any effective lighting scheme involves a balanced combination of all three. 
Ambient lighting is general, setting the foundation and providing enough illumination to walk around and identify objects. However, contrary to a mistaken belief, ambient light is not all an adequate lighting scheme should comprise of. It's essential to incorporate task lighting, which provides concentrated illumination to help make certain activities much easier, as the light above your mirror for shaving and bedside lamps for reading. Finally, throw accent lighting into the mix, which highlights your prized artefacts or possessions, and you've got a complete lighting scheme. 
Thinking that it's all black and white
If you think your lights can be mere "on" or "of", you're missing out on one of the most brilliant and convenient features of lighting introduced in recent times. With the wonder that is dimming, you can gain total control over your lighting design, allowing you to flexibly set the mood and atmosphere for every occasion, be it a birthday party or a romantic dinner with your partner. With lights such as Ankur Square 4 Lamp Casa Antique Brass Metal with Glass Chandelier, you can increase the brightness level when confronted by a task that needs your utmost concentration, and lower it when you unwind after a hectic day. 
Depending on a single light source
Akin to incorporating only one kind of lighting, people often rely on a single light source for entire rooms. While it may just be enough for you to get by with everyday activities, a poorly lit room is severely detrimental to your eyes over the long term. Apart from the eye strain, risks like getting into an accident someday due to a dimly lit environment should not be ignored. 
Any effective lighting design tries to achieve stability by including different types of lights like recessed lights, pendant lights and more. 
Ignoring colour temperature
Many lights nowadays come in different colour temperatures, which can greatly alter the look of your space. Often available in colour variants like bright white, warm yellow or the preferred in between, choosing one that does not go with the design of your room can lead to your room looking too bright and glary, or overtly dark. Thus, it's important to think just how bright you want your room to be, and then make use of the right colour variant to accomplish the look. The colour of the walls and the size of the room will have a bearing on the colour temperature, so choose wisely. 
Overlooking energy efficiency
While shopping for lighting fixtures, no one's blaming you for opting for the cheaper light instead of the far more expensive one. It's just good economics, except when it isn't. The inexpensive lighting fixture that won you over with its reduced price, may just end up costing you a lot more than the pricey one you disregarded. This is because you, like most others, did not take energy efficiency into account. 
Rather than a cheap product that produces lumens at the cost of a great deal of energy, an expensive product that consumes less energy is always going to save you money in the end and could thus be the most cost-effective option, even if it burns a small hole in your pocket at the time of purchase. 
Living in the shadows
Placing a light directly overhead in the bathroom may seem like a great idea at first until you find part of your face cast in shadow. Similarly, a single light source in the kitchen can give rise to tremendous shadows, making the incidence of accidents a very real possibility. 
You can find a way around this problem by simply incorporating task lights into your room, such as Ankur's Lucid Table lamp. 
With this, our list of common lighting mistakes draws to a close. Keep these tips in mind when designing the lighting plan for your home, and you've paved the way for a convenient, stylish and functional design.