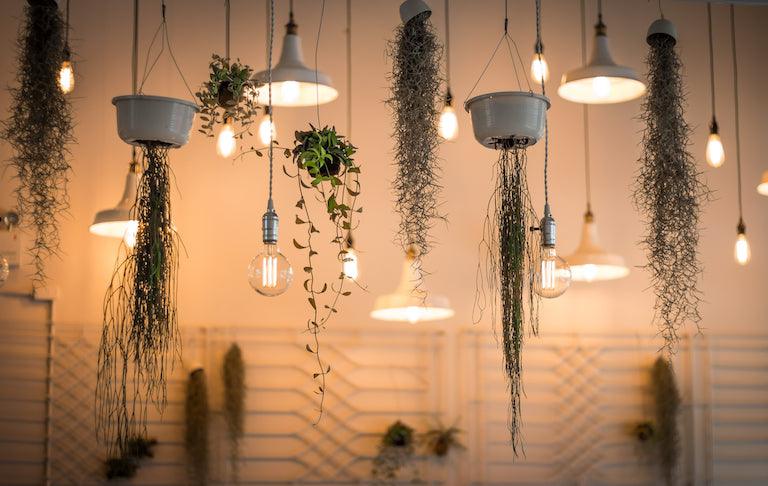 Your ultimate guide to warm winter lighting
Something that comes with the onset of winter is that the days become shorter and evenings cooler. This also means that darkness creeps in earlier than usual so you need to switch on those lights and light lamps before you do anything else every evening. With the cold and cosy comes a homey feeling during winter can bog you down and prevent you from feeling very productive. How does one combat this? There are many ways to do this, lighting is one of them. Lighting can hugely affect how you feel in your home and this is why there are multiple kinds of lights that serve different purposes. 


As the sun readies itself to set and usher in the night, the transition from natural daylight to artificial but warm lights should be smooth and seamless. Warm lights are generally associated with warmer weather so you can think of them as mimicking the effect the summer has. This means that these lights give out a soft orange-yellow-hued white light with warm tones. The aim is to achieve a welcoming and relaxing ambience without compromising on illumination. 


This doesn't mean you fix one single powerful source of light and leave it be - it's counterproductive and does nothing to help you. You want to be clever in your choices to ensure that there is perfect illumination without jarring bright lights. All of this is done to create a soft warm and glowy ambience that invites you to continue working the way you would during the day without feeling sluggish.

First, 
Learn to layer 
The trick to achieving a complete look with effective and interesting lighting fixtures is to layer them. Just as using a single source of light doesn't look good anywhere, throwing in multiple lights together in a haphazard manner (just because your favourite magazine recommended it) isn't ideal. Layering involves combining different lights to create a certain atmosphere, ambience and mood. 
Here's where an understanding of the different kinds of lighting comes in. There are mainly three types: ambient, accent and task lighting. Ambient lights are the primary sources of general illumination in a space- think chandeliers, pendant lights, wall sconces, and such that you need to move around. Accent lights allow you to highlight different sections inside a room, allowing you to highlight something like a piece of art or fancy furniture. Task lights focus light on an area to allow you to perform specific tasks. 
This information comes in handy when you have to choose different lights for layering. 
Here are some other tips you can keep in mind: 
Get central ambient light fixtures 
Never underestimate the ambience a good centrepiece on the ceiling can create. Chandeliers or multiple pendants can flood your room with warm white light, like this Hydron chandelier, for example. And these lights are not just for the living room.
Since dinnertime is earlier during winter because of how early the sun sets, the dining table becomes a crucial space for people converging and interacting besides, of course, eating. A good centrepiece gets half the job done. Figuring out complementary pieces for the lighting fixture at the centre will be much easier. 
Use dimmers and recessed lights 
Combine these large centrepieces with recessed lights for added illumination. You can also use them as alternatives on days that you don't want a lot of light in your rooms. If you're not a fan of the rich bright light emitted by large pendants, you can use dimmers to tone down the radiance a little. These also help to transition from daytime to nighttime. 
Indulge in floor and table lamps 
This is especially so for task lighting. Place lamps at different levels - tables and the floor - to create layers and a sense of cosiness. Using table lamps for specific tasks makes it easier to work. You'll notice that the multiple layer effect lifts the mood of the entire space, making it more intimate and cosy.

Y
ou can use diffusing lamp shades to get an ethereal glow, like in
this floor lamp
, thus focusing on creating a certain ambience rather than simply illuminating the space. You'll need all the extra illumination you can get during cold and dark winter nights so portable and wireless table lamps are a great place to start looking for winter lighting solutions. 
Play with string and fairy lights 
A popular mood lighting option, string and fairy lights are used to create the perfect cosy mood during the evenings. They can provide warm white light with an intensity that is easy on the eyes. Besides, they are portable! This means that you can wrap them around anything and hang them from anywhere you want as and when you want to!
Since these lights were once also associated with Christmas, they make cool festive lights as well that can create a magical effect. 
Use warm golden-yellow candles
Not a big fan of multiple light fixtures everywhere? Stick to the simple but pretty option then- candles. There's nothing shimmering candlelight cannot make pretty. For snug and cosy nights, candles add to the romantic and relaxed mood. They can be used to brighten up tables during dinner or on countertops as mood lights. 
Invest in mirrors and glossy surfaces to reflect maximum light 
This is a great tip if you do not want to spend too much on fancy lights. Placed correctly, reflective surfaces such as glossy mirrors reflect light and can be used to illuminate corners as well. This creates the illusion of more space and light in darker and smaller rooms. 
Think of it this way- the more lights there are, the easier it is to dispel the dark and gloominess accompanied by the season. Making thoughtful choices, more is better for lighting in winter.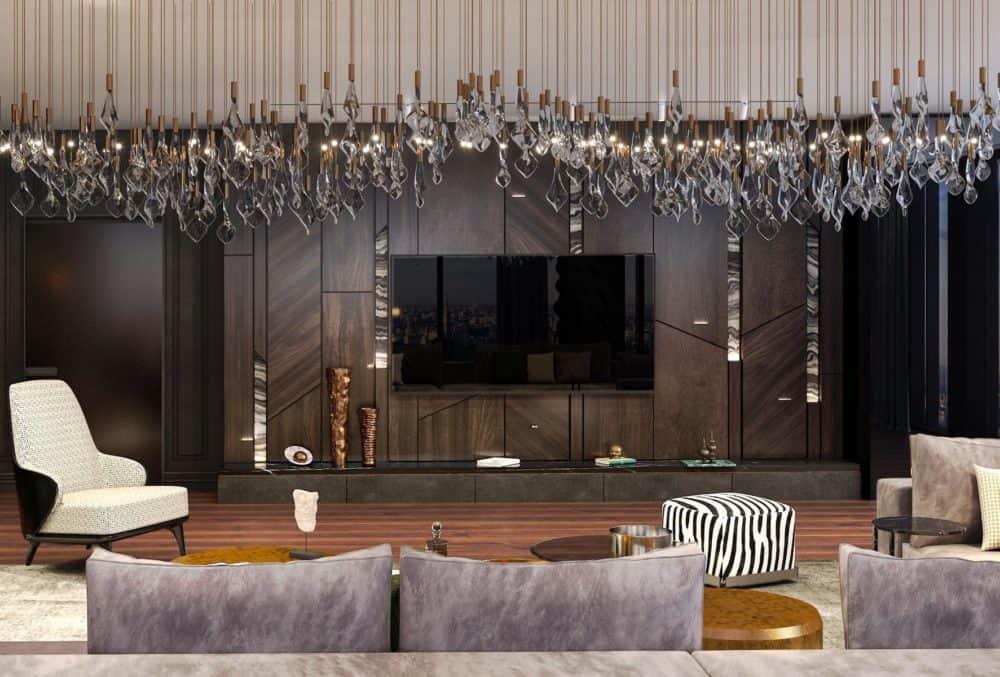 lighting trends
A clean and well-lit workspace, restaurant, and shop do more than you think. Good lighting increases satisfaction among people, which in turn increases productivity. 
Read more