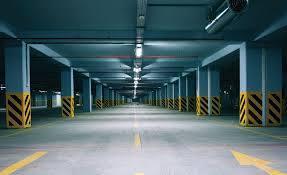 Ways to effectively light up parking lots
When parking or taking the car out of the parking lot, many people do not know the value of lighting unless it is bad. Properly lit parking space allows both pedestrians and drivers to feel protected when walking to the entrance or exit doors. On the other hand, without enough lighting, the risk of accidents and even crime is rising. Lighting engineers and those employed in the parking lot facility understand the importance of ample lighting in public spaces, especially in areas where the footprint is high. This makes it clear that parking lots need to be given special attention.
Parking is the first experience of a mall or even an organisation. They want to have a nice and trouble-free experience when someone parks in. An excellent first encounter immediately gives a promising impression of the location they're visiting. It is precisely for this purpose that adequate lighting is necessary for parking lots. So if the lighting isn't as bright as it should be, you may want to think about an upgrade. When it comes to refurbishing, the LED lights are highly useful. Not only are LED lights bright and efficient, but they also prove cost-effective in the long run. Like Ankur's T-5 LED Batten Light that is perfect for this purpose.
Here's how to achieve effective lighting in parking lots:
Have All the Installation Information
It is imperative to be thoroughly prepared when refurbishing to LED lamps. Keep in touch with the installation company to make sure everybody is on the same page. Before the refurbishing starts, here are a few details to hammer down:
1. The height of the fixtures
2. Least and the busiest hours of the parking lot
3. Voltage and wattage
4. The distance between two fixtures
Choose the Right Light Manufacturer
Ankur Lighting offers you a wide array of lighting solutions that will illuminate your space in the way you require it to be. For example, if you have basement parking, we would recommend our bright LED lights or if you have outdoor parking, we would recommend our Ankur Outdoor Flood Light that is available in a variety of colour temperatures and wattages to suit your needs. We value our customers so we make maintenance and replacement extremely accessible. LED lights tend to be a little heavy on the wallet at the beginning but prove to be cost-effective in the long run due to their energy efficiency and practically no maintenance costs.
Using the Room Well
Space use is a critical aspect to consider when selecting the best parking lot lighting. If it's refurbishing or illuminating a new parking lot, the lights must provide glare-free and uniform brightness. However, this doesn't mean that the lot has to be so vivid that it's hard for drivers to navigate. There should be no visual clutter to ensure that the area looks beautiful and is highly functional. Furthermore, to keep light emissions away from parking spaces, the most common sources of pollution must be taken into account. Visual clutter, glare, light trespass and skylight are the most common causes of light pollution.
A well-lit parking lot not only increases employee and consumer safety but also attracts company. To deal with the situation, owners must look about the right lights and consider the degree of lighting as well. Experts from Wipro Lighting can help determine the best lighting solutions that are not just cost-effective but long-lasting and aesthetically pleasing as well.