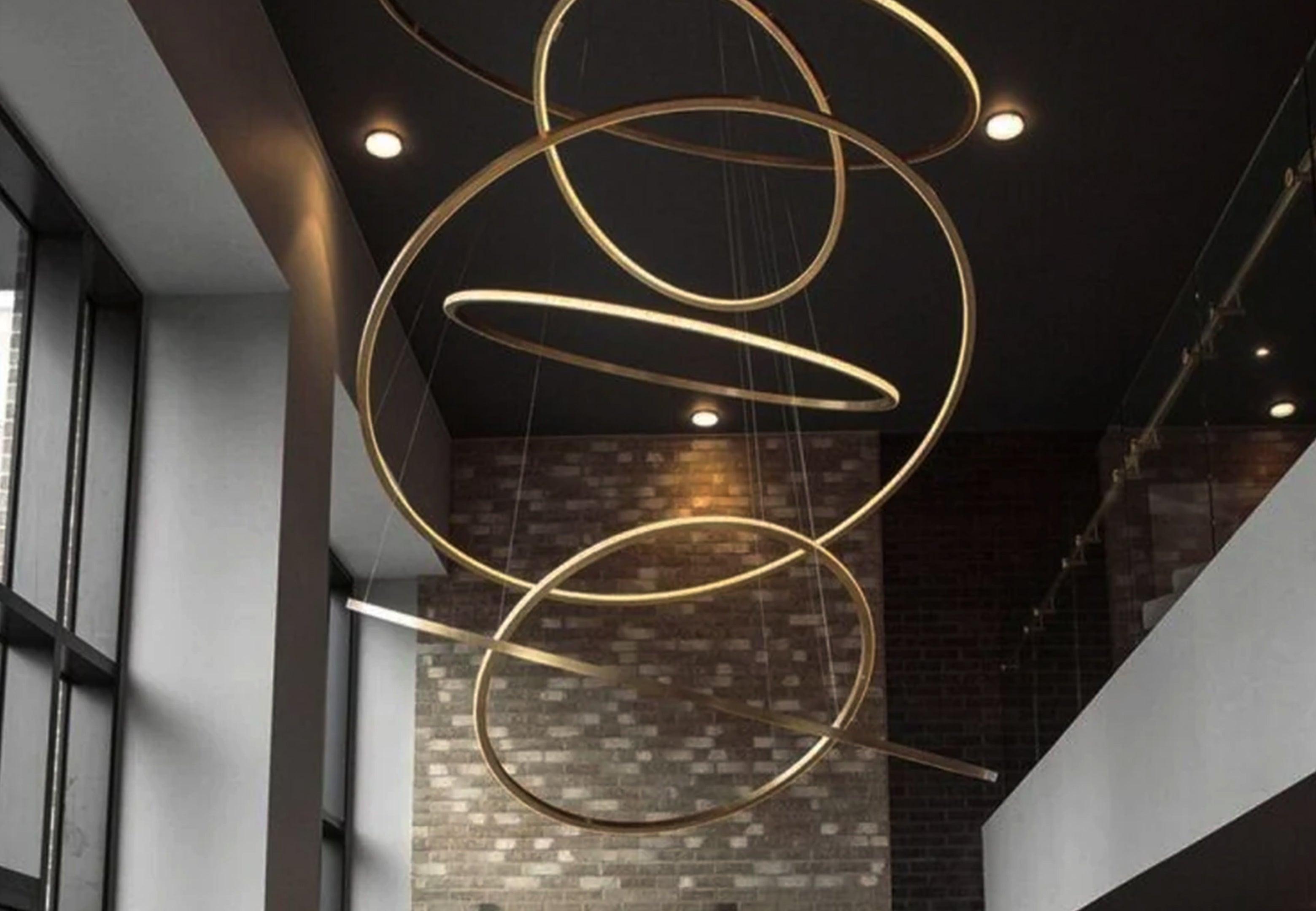 Uber-chic Industrial Illumination Ideas To Add Luxury To Your Space
Even while the industrial design style shares certain similarities with the historical and modern design styles, it also has unique qualities and gives your beautiful homes an exceptional edge. 
The unique, old-world allure of industrial design is incredibly endearing and captivating. Steel, iron, glass, wood, and similar materials are commonly used in industrial lighting designs to create a striking contrast with their simplistic appearance. 
And although it may sound overly generic, we can assure you that industrial lighting schemes have their unique way of making your home feel more inviting. If you take the time to familiarise yourself with industrial design principles, you'll have no trouble incorporating this bold visual language into your existing aesthetic. 
The early 20th-century factories and warehouses serve as models for the industrial design style. Back then, bricks, concrete, steel, and iron were all needed to build a robust and long-lasting construction. 
Most factories and warehouses were abandoned in the late 20th and early 21st centuries as needs shifted, and many of these empty buildings have now been converted into aesthetically pleasing residences and places of business. 
The modern industrial style was developed as a result of this. Rustic lighting fixtures against the backdrop of exposed brickwork, ductwork, pipes, and concrete characterize this relatively new aesthetic. 
To master the industrial design aesthetic, paying attention to the finer points is more important than the big image. When you first start the makeover, your home's design may seem edgy, but once all the industrial components are in place as they should be, the result is nothing short of a symphony. 
If you want to give your house that extra bit of flair, Ankur Lighting will help you figure out how to include functional lighting solutions.
1. Combining and Matching are Both Highly Effective 
We realise that transforming your living space into an industrial aesthetic may go beyond your first expectations. The excellent news is that you can still impress with a non-industrial setting while flaunting an industrial lighting design. The simplicity and understatement of the raw materials allow industrial lighting designs to stand out while still fitting in with a wide variety of aesthetic preferences. 
Whether you're going for a modern, traditional, or minimalist aesthetic, industrial lighting ideas can help you achieve a striking visual effect. If you don't want to go all out, a mishmash of styles is the way to go. 
Check out these designs from Ankur Lighting's vast range that makes matching a breeze.
Ankur Geom Unity Loop Contemporary LED Chandelier 
The Ankur Geom Unity Loop Contemporary LED Chandelier is a cutting-edge chandelier that can enhance any room's luxurious atmosphere. This chandelier has a modern and sophisticated look because of its loop-shaped, high-quality frame. Its distinctive form makes it a conversation starter in any room, while its energy-saving LED bulbs make it a sensible option for those concerned with energy bills.
Ankur Three-Light Contemporary Globe Pendant Light:
Ankur 3 light contemporary globe pendant light is a chic, flexible light that can illuminate your workspace or living room. Its contemporary style makes it a fantastic option for anyone hoping to upgrade their living space.
2. Pick Out Appropriate Textures And Finishes For Your Furnishings 
Choose lighting fixtures that have a metallic framework if you want to set the right mood. Steel or iron, with a weathered appearance, is preferred. Including even a small amount of glass in your design can make a huge difference. Wooden accents can be included in a metallic lighting scheme. Regarding metal finishes, the industrial design aesthetic pairs well with brass, copper, chrome, and iron.
3. Picking the Right Colors for Your Industrial Interior
Your industrial lighting designs may not have the desired impact on the viewer if they lack the appropriate colouration. The lighting design's finishes and colours are essential to setting your desired mood and giving your room a much-needed facelift.
Use neutral colours like greys, whites, blacks, and browns for a traditional industrial look. Wood, steel, iron, and brick look incredible with these hues. Allow your primary colours to become nearly monochromatic; they will do their job efficiently and give your space an edge. 
4. Make Minimal Use of Accent Colors 
Since introducing accent colours, it has become widely accepted that contrast is crucial when designing a room. Compared to other design types, where accent colours are relatively unrestricted, industrial décor requires careful consideration of colour choices. 
If you want to employ accent colours correctly, you should consider the dominating tones in your room and the colours of your furniture and lighting. Shades used as accents, such as rust or timber tones, are ideal for industrially styled lighting fixtures. And if you're going for a more diverse look, don't be worried about using bold colours like blue, purple, or green to give your furnishings some edge. But don't go crazy with the additional colours.
5. Appreciate the Beauty of Exposed Structures
If you're going for an authentic industrial aesthetic, this is the most critical step. Beautiful as your industrial lighting plans may be, they will feel incomplete without adding rigid accents. Brickwork, ductwork, pipes, and concrete are just some of the exposed features you should embrace. You have to learn to appreciate the simple elegance of industrial design.
6. The Contemporary vs. the Industrial
Because of their shared emphasis on the form above function, modern and industrial design can be seen as fundamentally synonymous. If you pay attention to the finer points, you may quickly achieve a sleek, industrial aesthetic. 
Designs in the modern style tend to use straighter lines and brighter lighting, while those in the industrial style emphasise the raw, unfinished quality of the lighting. The rounded forms of lights in industrial designs are emphasized more. 
Even though there is some visual tension between modern and industrial design due to their contrasting shapes, you can employ them interchangeably without much thought.
7. Supplement Contemporary Lighting with Country Charm 
Refresh your space by adding rustic touches that elegantly match your industrial lighting ideas. The natural accent colours introduced by indoor plants may do wonders for the aesthetic of an industrially styled room. 
Shelving, coffee tables, framed photos, and other items with a rustic feel are also appropriate for the room. Wire or metal sculptures are the finishing touches to any room. You can also try incorporating abstract paintings into your industrial space.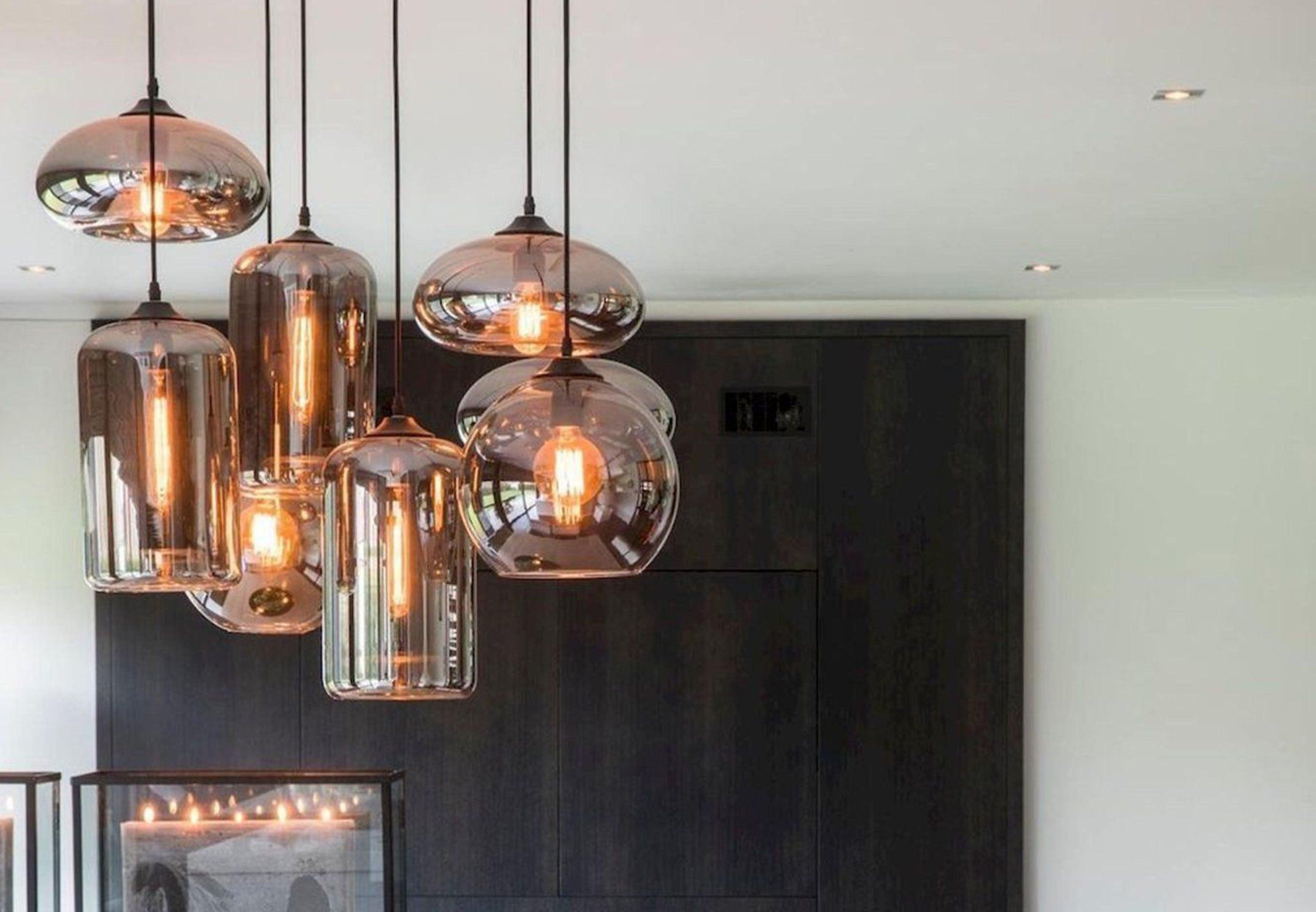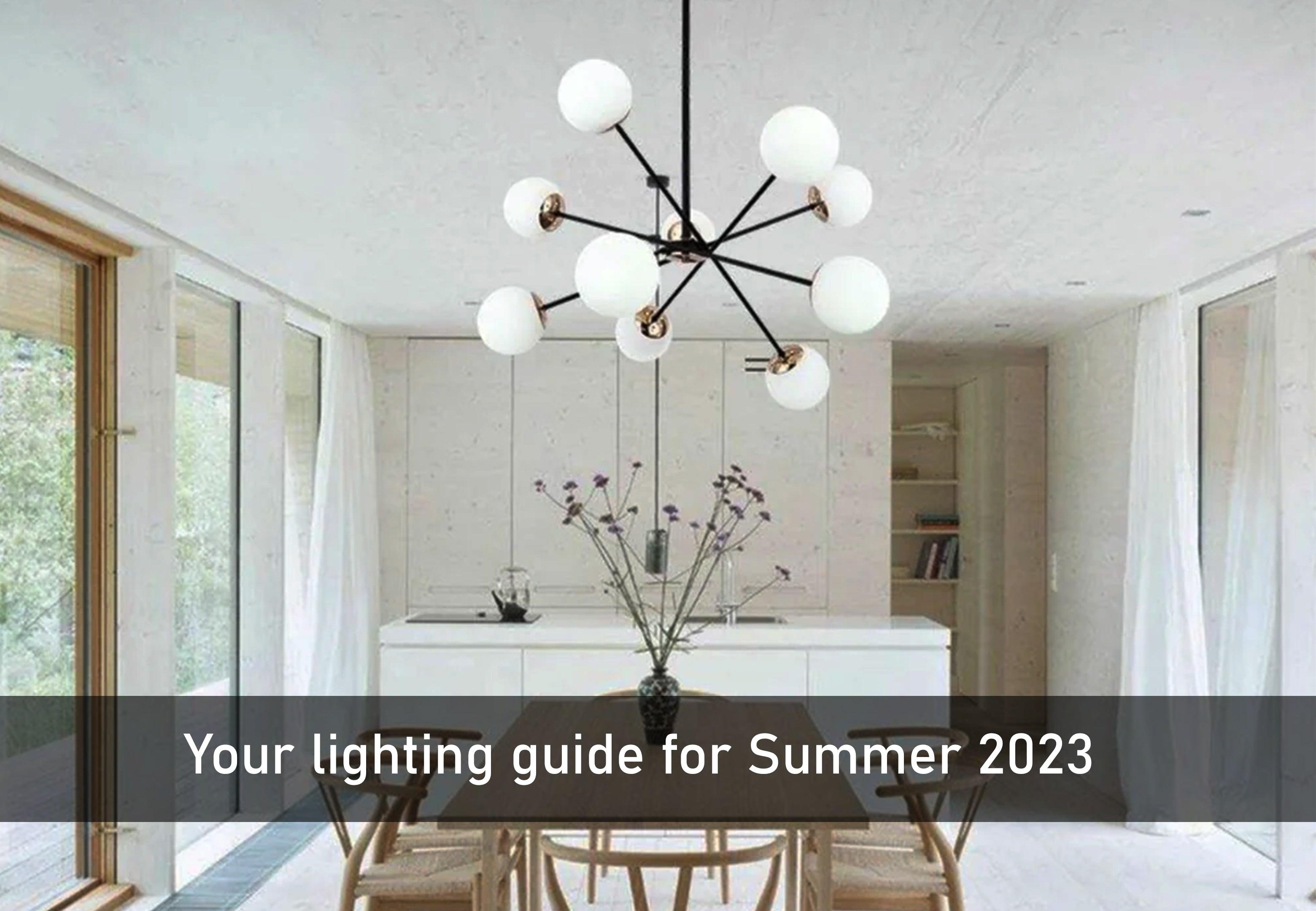 Your lighting guide for Summer 2023
The lighting design of your space significantly affects the look and feel, either for personal or professional use. As summer is approaching, it is crucial to consider the lighting design of your r...
Read more