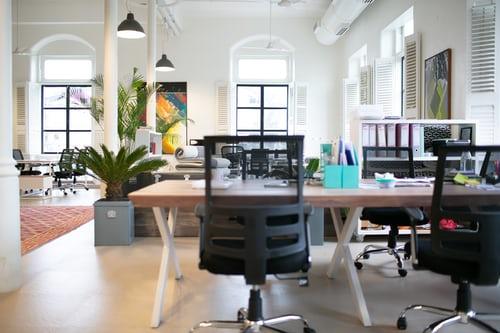 Playing with natural light- Decor hacks you must know
Natural light is a powerful architectural tool. When designing a space, lighting is one of the most important elements to consider due to its ability to affect the mood, shape, and size of your space. As you prepare for the construction of your dream house, discuss the cornerstone with your builder. Proper lighting can add so much to your place. Here are some hacks to bring maximum natural light into your house, while making your space appear aesthetically pleasing. 
Smart Home Orientation
The amount of natural light in your home contributes to its overall comfort by creating a pleasing ambiance. House orientation concerning the sun can have a dramatic impact on the lighting in your space. Rooms that need the most daylight, such as front entrances are oriented north or south; rooms that need less light such as storage rooms are oriented east or west. If you do not get enough light at the entrance,  add this golden crystal chandelier in the entryway for a hint of drama. Designed with sheer brilliance, the light comes forth as a statement of luxury and grandeur and is perfect for a grand entrance for your guests.
Home orientation is an absolute game changer and helps in bringing maximum natural light into the house. Before designing your personal space make sure that you are heedful of the sun exposure. Speak to your designer and builder about your requirements, leaving no room for doubt. Homes that are oriented to the north typically receive more sunlight in the back of the building and they don't get the desired lighting,  a glass bubble tree chandelier is ideal for such spots. It illuminates the entire room and gives a dimension to the place by distributing the light evenly, making the place brighter.
Creative Daylighting 
No matter how little natural light you have in a room, you want to play it up as much as possible by making it a focal point. Making the light stand out will make it appear more substantial. Light-collection and reflection strategies are employed to distribute daylight evenly throughout a building by collecting natural light and reflecting it into the darker areas. By using windows, skylights, clear doors, and other reflective surfaces, you can direct light to key areas in a room. For rooms, where you don't get adequate sunlight, add this stunning globe globeglobe radiant chandelier to add panache and enhance the light of your space.  
Daylighting is an excellent way to bring natural light into your house but it can be an onerous task, add this layered layeredlayered sparkling crystal chandelier in dark rooms to elevate and jazz up the look of your space. This gorgeous chandelier can be a perfect centerpiece for your room. Such chandeliers feature multiple lamps, often in multiple tiers, and are ideal for ambient lighting. This gorgeous chandelier will make your space appear deluxe and palatial by bringing both beauty and light to the room.
Less is more
Adding light fixtures does not have to be all about glitz and glamour. You would not want to eliminate any natural light by adding too many elements in one place.  If you don't get ample light after the sun sets, and you want something minimal for your modern room, add this nordic style of metal and wood top pendant light in your space for an even glow and illumination. These stunning pendant lights look extremely elegant even when they are turned off.
Table lamps can instantly make a room appear aesthetically pleasing but they are more than a decorative element for the corners of your space. Add this lucid table lamp to the bedroom nightstand to enhance the luxe factor of an insipid corner. This lamp is convenient as it only illuminates a certain area. If you have a small room with no windows and are looking for lights that softly illuminate your place and serve aesthetics, then add this LED strip light,  which is ideal to give a dash of elegance and bohemian touch to your space. 
Opt for light furniture 
When you choose light furniture, you are creating the illusion of brightness by letting natural light bounce off of it. This is a subtle way to bring more light into a room. Keep the furniture of your living room light and minimal to make it look brighter. For a glamorous look, add this raindrop modern crystal chandelier. This classy chandelier can enliven a room with its sheer luxury and exuberance. 
When it comes to furniture, you can experiment with colors for your dining table. You would not want to keep the walls and furniture light in color together. While dark furniture can darken the room, a chandelier can eliminate the darkness of your space, making it brighter and more decorative. Usually, dining rooms are not very busy, which means that a light fixture can be the central feature of your space. A light fixture should be installed 36 inches from the bottom of the fixture to the top of the table to get the best light quality on the table.
Chandeliers are most expected in a dining room as they contribute a lot to our mood and ambiance. From your serving ware to the food on the table, a vintage-style chandelier is perfect to highlight important elements of your dining room which adds a warming presence to your space and is a great conversation piece for your guests at dinner.
While playing with natural light can be a bit intractable, light fixtures have simplified it for us by illuminating and adorning our spaces, resulting in brighter homes for us and our families with a lower utility bills. One can rely on an appropriate amount of natural light by using these techniques effectively. There is an extensive variety of light fixtures to choose from to give a personal touch to our lovely homes in unique ways.