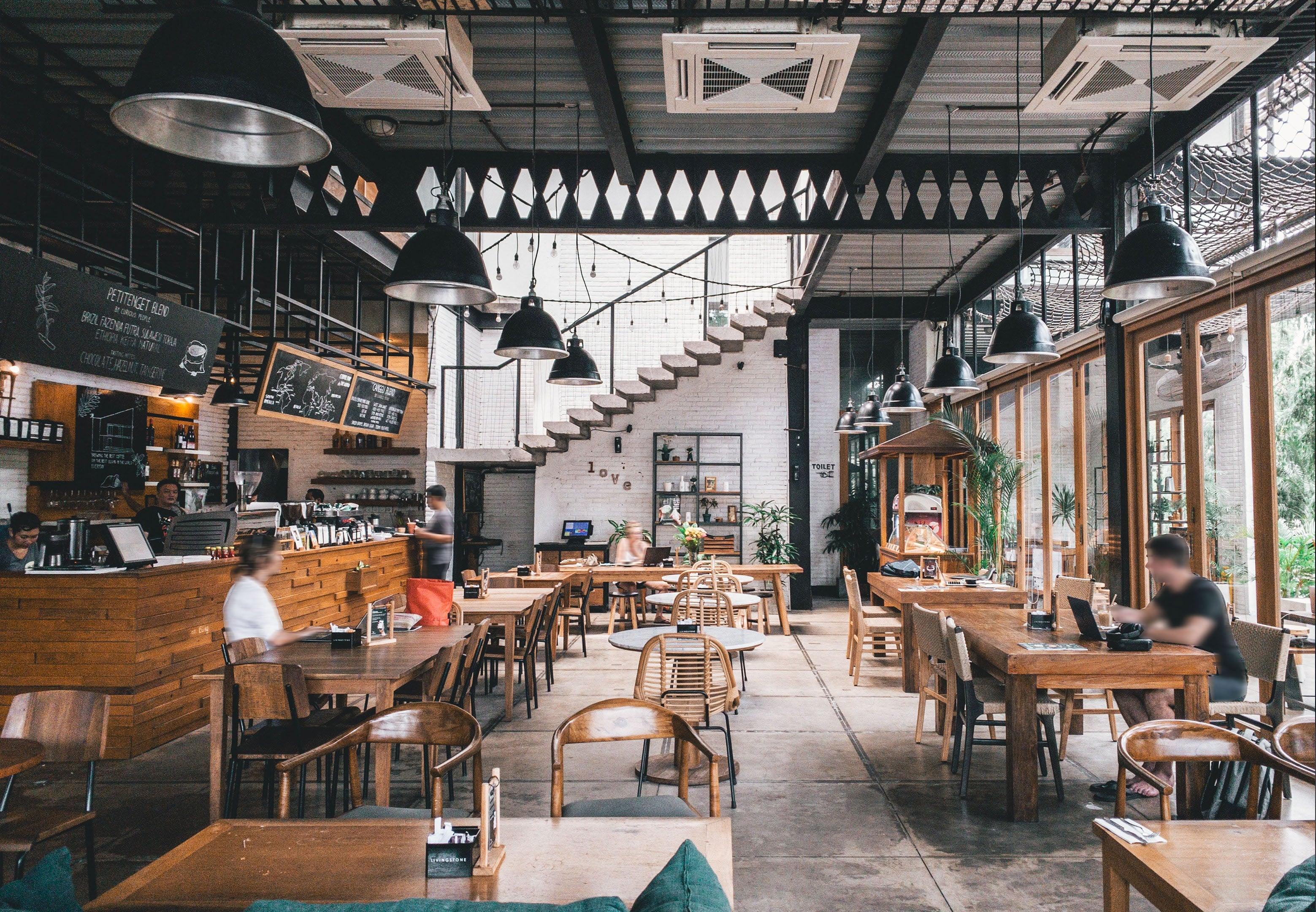 Layers Of Light Add Ambience To A Restaurant Atmosphere
A well-designed restaurant creates an inviting atmosphere where customers feel comfortable, have a pleasant dining experience, and leave wanting to return. People will return to your restaurant because of the food quality and the service's friendliness, but lighting has a more significant role than you might imagine. 
Lighting is essential in the presentation of food and the entire experience of your consumers because eating is as much a visual as a culinary delight. The most excellent restaurants use an evenly spaced lighting scheme to illuminate the areas where customers are most likely to gather.
Layers of Restaurant Lighting
In general, restaurants use one of three distinct layers of lighting.
The majority of the restaurant is illuminated by ambient lighting. It can be a combination of natural and artificial light sources and serve to illuminate the space generally. By spreading the available light, ambient lighting can create the illusion of larger ceilings and wider walls, improving visibility and making the area more pleasant to spend time in.
Task lighting is employed when extra light is needed in a specific location to complete a given task. It could be done in the kitchen while preparing food, at the register while taking payments, or at the table when serving customers. Lights directed to a specific area, such as a spotlight, fluorescent tube, or table lamp, are all examples of task lighting.
A business might attract more customers by emphasising a specific feature, or "accent," with lighting. It may be done to highlight specific design elements, such as a fireplace mantel, or to draw attention to specific aspects, such as the daily specials board. Colourful lighting installed behind the bar or along the walls is popular with certain restaurant owners. Using accent lighting gives the eatery its distinct vibe.
The Effects of a Restaurant's Lights on Your Mood
The atmosphere of a restaurant can be drastically altered by the lighting, especially its intensity. Setting the appropriate tone serves two purposes: first, it helps define the type of customer you want to attract; second, it sets the stage for the kind of interaction you want to have with that customer after they arrive.
For instance, the goal of a fine dining restaurant is very different from that of a cafe. Therefore, the luxury restaurant would choose a lighting approach that emphasises elegance rather than usefulness in its quest for a more sophisticated customer base.
Different kinds of light sources for a restaurant
Natural light
Natural light is one of the simplest methods to improve the ambience of a restaurant. Glass panel doors, skylights, and large windows should all be used. By clustering chairs near the building's windows and walls, natural light can be maximised for customers.
Recessed Lights
There is no doubt that recessed lighting has the potential to significantly improve the brightness of a room and its overall illumination because of how well it spreads illumination. Light is directed downward and out of the holes flush with the ceiling. Recessed lighting is the way to go if you need more broad or focused light in a specific area.
Utility Lights
Utility lighting is typically located overhead, and when equipped with LED bulbs, it may provide plenty of illumination for individuals to go about their day without difficulty.
Wall Sconces
While wall sconces can be used as primary lighting sources, they are often used as decorative accents to draw attention to a specific area or feature. You can even install a wall lamp in the bathroom and use it as a vanity light to illuminate the mirror.
Chandeliers
Designers have also introduced new designs and shapes for chandeliers to meet the needs of today's diverse dining establishments. These include blown glass and iron. These innovations have made chandeliers suitable for more than just formal dining rooms.
Track lights
Track lighting is a versatile choice for supplementary lighting in various settings. A restaurant can use this type of fixture anywhere because it is adaptable and can be used to create a wide range of lighting effects.
Pendant Lights
Pendant lights are a type of ceiling fixture that hangs down from the ceiling. Most of the time, they are hung low to draw attention to one place, usually straight down. Pendant lights over tables, worktops, host stands, and bars are a terrific way to provide ambient lighting while illuminating specific work areas.
Smart lights
With the development of new smart technologies, installing a security or lighting management system in your restaurant is easier than ever. Automatic shutoff, dimming, and motion sensors are a few of the smart features of specific lighting systems. 
Owners of smart lighting systems may be able to adjust more than simply the lighting in their space. In a restaurant, for instance, where natural light is often the primary source of ambient lighting, smart technology can adjust the window shades and, thus, the amount of light that enters the space. 
Consider installing motion sensors as another piece of cutting-edge technology at your eatery. Many modern smart lighting systems allow you to operate the lights from a single app on your mobile device.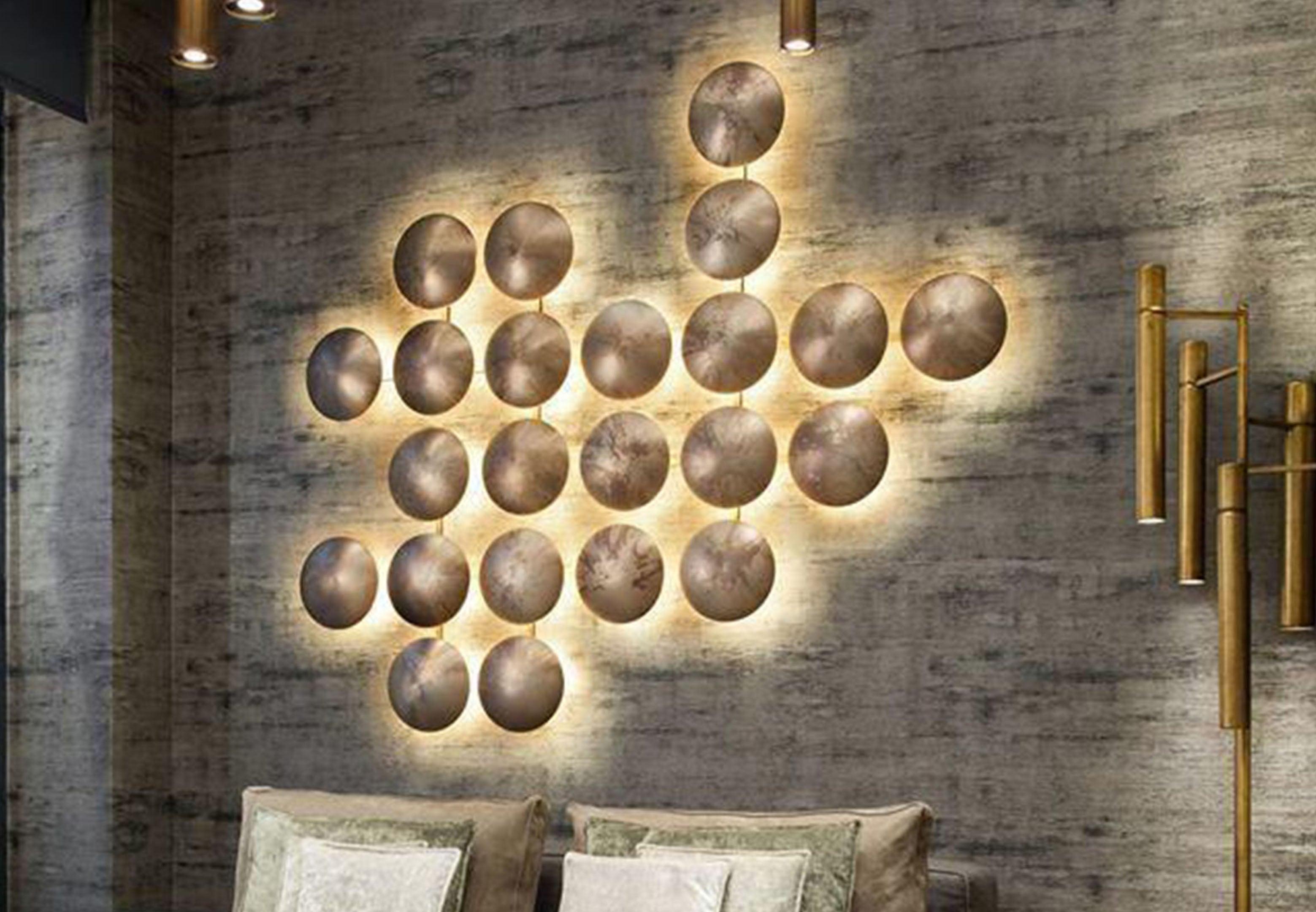 How To Design The Perfect Outdoor Kitchen
Warmer temperatures and later sunsets encourage dining outdoors, but poor lighting can ruin the experience. It's difficult to tell if food is done when you can't see it. For this reason, you should...
Read more