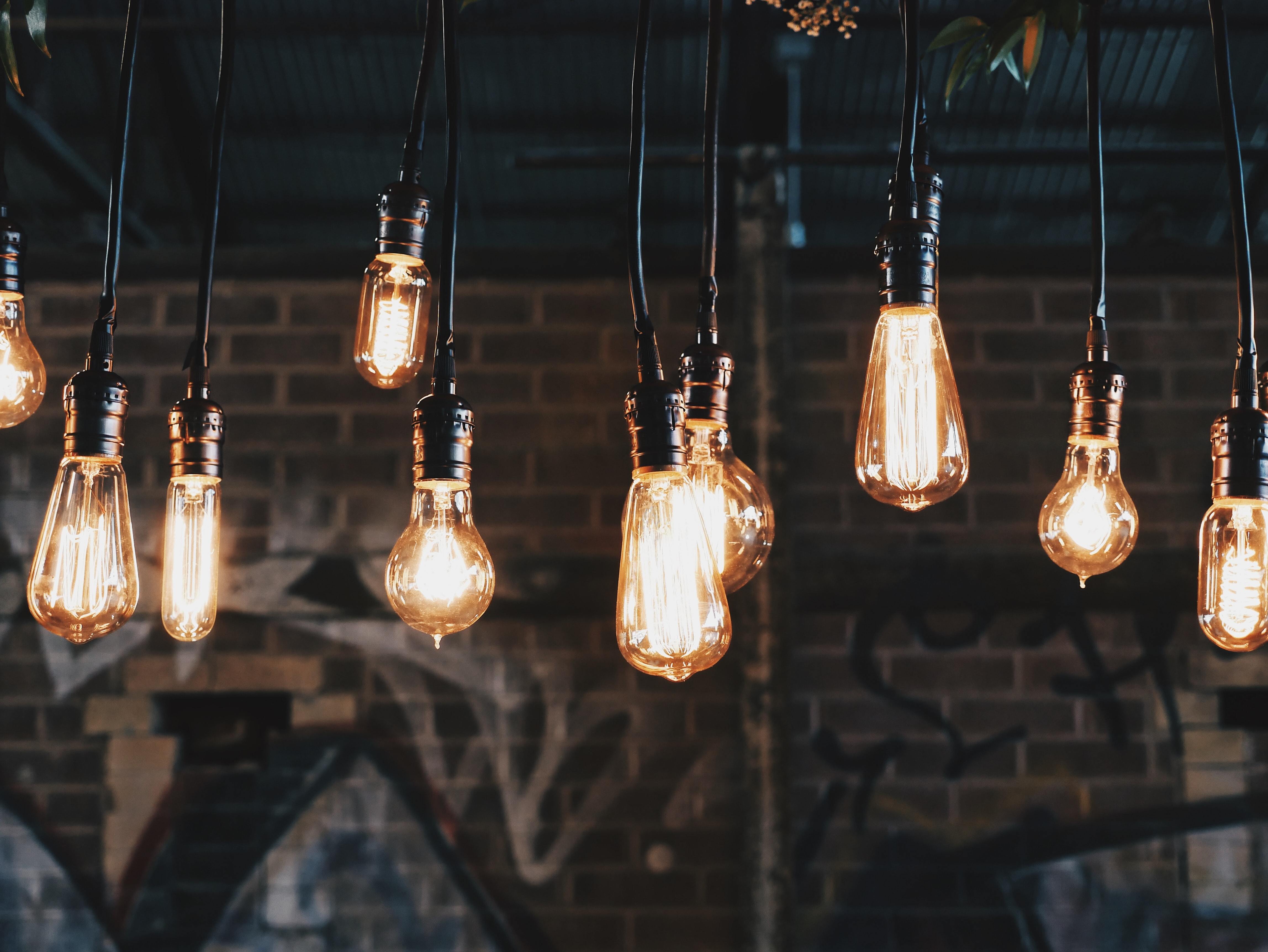 The Right Light for a Better Sight
When it comes to home renovation projects, the first place to start is usually the kitchen, moving on to the hall and corridor. The latest trends in finish-outs and appliances will impact your lighting choices.
RIGHT LIGHT: Countertops impact lighting choices 
Most high-end homes now use quartz-based countertops, particularly with a matte finish, also called suede, honed, or leathered. The flat finish trend alleviates the tricky business of providing adequate illumination in kitchens without causing glare from glossy countertops that have been popular for the past decade. The proper lighting makes your home inviting. Ankur Black Smith Cage Hanging Light is perfect for countertops to create a chic yet impactful look.
Exude a sense of class and elegance with a stylish and well-designed chandelier. Spectacular and awe-inspiring, we have the right choice for you.
BRIGHT TIPS: Dark Appliances require more light 
The use of black stainless appliances is on the rise, eliminating unsightly fingerprints but creating the need for additional light in the surrounding space. Compared to white or stainless steel appliances, the lower reflectance of black stainless appliances will make a room appear darker.
 Additionally, the trend toward more involved backsplash materials, especially when paired with dark cabinetry, makes lighting even more important.
If you're going for a darker look, our ATL Lisca Recessed Downlight makes your appliances and décor stand out while keeping it muted and minimalist.
HEADS UP: Taller ceilings mean taller fixtures
Taller sconces and taller chandeliers are necessary to fill the additional space. Similarly, center islands are now substantially more significant than in the past. As a result, the tiny mini-pendants that were all the rage a few years ago are being surpassed by more prominent, taller pendants in kitchens.
Our Brass Holder Hanging Light makes your ceilings stand out and elevates your spaces to give a refined and polished look to high-ceiling homes.
MOOD LIGHT: To brighten up your gloomy days
Insufficient lighting makes the room look cramped. For the intricacies of your home, you require numerous elements that would work harmoniously with your ideal décor. 
One aspect of décor often underrated is the lighting which may spell the difference between an inviting home and an unwelcoming one, for an ambiance that suits your energy, including wall lamps, chandeliers, and others illuminating the house's rooms.
Add a warm glow to your décor. Use a stunning pendant chandelier that provides friendly, overall lighting for dining rooms and seating areas.
CLASSY FINISH: For your choice of the bests
The matte finish gives off a slight sparkle and doesn't show dust as quickly as other finishes. Pick up any stylishly designed pendant chandeliers with a matte finish, which will brighten up your home décor in the most artistic way. 
With their breathtakingly beautiful appeal, these lamps will complement your modern interiors. As much a work of art as a lighting fixture, chandeliers with matte finish elevate the look of any space. 
CHOOSE RIGHT: Into the intricacies
Enriching detail of pendant chandeliers decorates the canopy, center gallery, column, and finial. Choose lavish chandeliers to make a statement. From the elegant lighting collection, clear crystal droplets and beads add radiance when illuminated—an ideal way to bring shine and shimmer to almost any homeroom.
Collect a range of details that offer a beautifully elegant lighting look that transcends time and makes an impressive statement in traditional or more modern interiors.