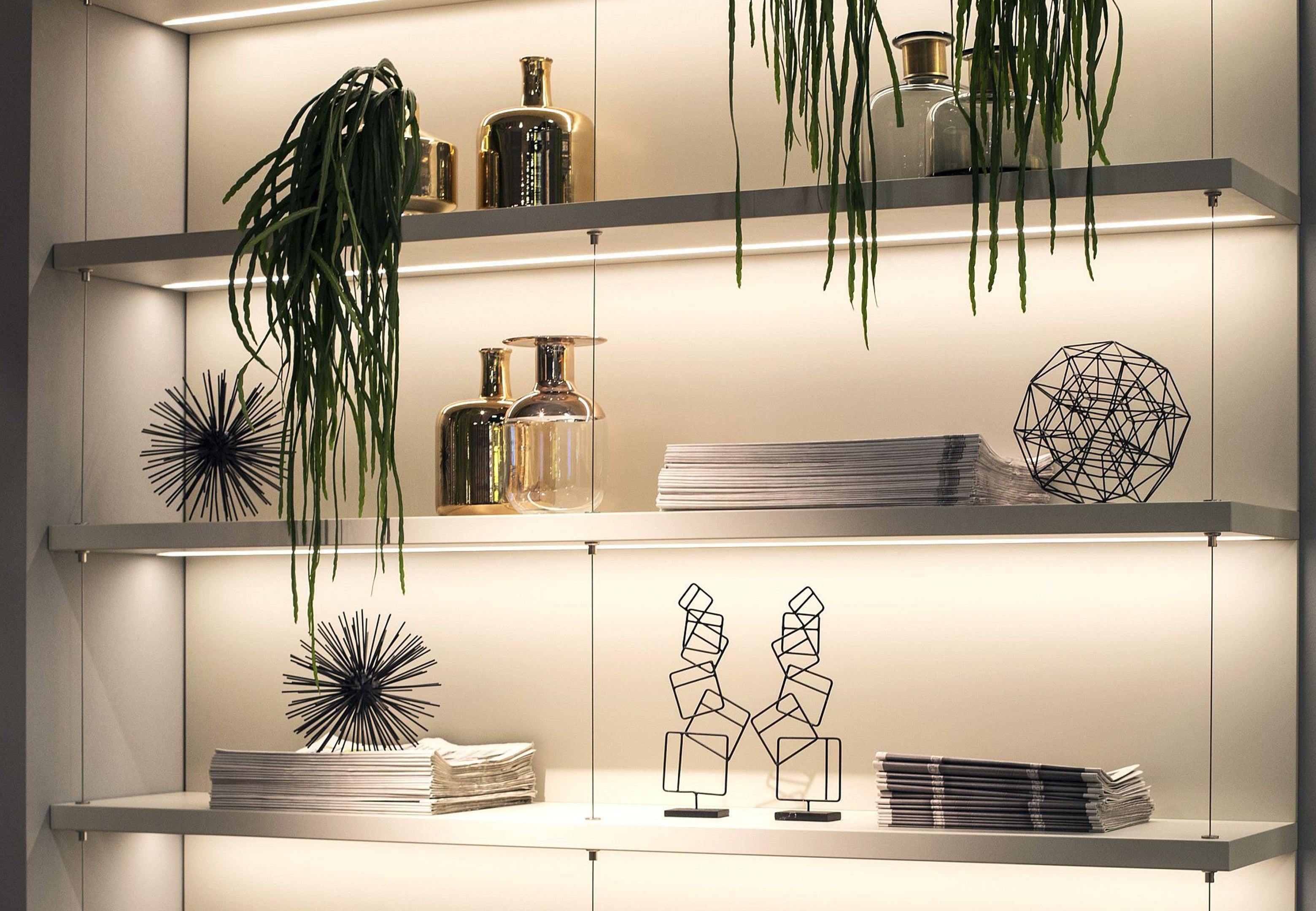 Your guide to lighting up shelves, cabinets and beyond
Lighting plays a critical role in making and breaking a space. Proper lighting can create a tremendous difference in living rooms to kitchen and cabinets if used correctly. Today we will discuss a few lighting tips and fixtures that can help you enhance the beauty of your spaces, shelves, and cabinets. Here we will explain how to use shelf and joinery lights in your project and offer ideas on how to install them and where to position them.
Before starting, it is essential to understand a few aspects that can affect the lighting of cabinets or shelves. Let's begin with overhead lights. As soon as you stand behind a counter, you create a shadow on your workspace; overhead lights can also produce a shadow when facing them. You can manage tasks easily with under-cabinet lighting that illuminates and illuminates surfaces. We aim to help you see your under-cabinet spaces in a new light by explaining the basics of sub-cabinet lighting.
Light is installed beneath the cabinetry walls to illuminate the area directly surrounding the cabinets by lighting under the cabinetry on the walls, unlike typical light bulb fixtures because it is designed to be hidden and space-saving, concealed by cabinet trim, allowing only the light to shine through. 
Having chosen the type of lighting you require, you can now focus on the details. Here are some things to keep in mind:
Choosing a light fixture to fit a cabinet or work surface must fit within the specs and meet your overall needs.
To ensure the light can stay hidden under the cabinetry's edges or face, measure the cabinet size.
Colour and finish matter a lot, so keep an eye on such critical elements. It is wise to ensure that the colors coordinate with your cabinetry.
Always look for innovative features like dimmers because they can tremendously alter the look and bring attention to the details.
Cords and electrical outlets can be installed in various locations, depending on the layout, but it is typically not necessary to place them in a hidden spot. Lighting systems for under cabinets and countertops are usually designed as systems. Unlike other products, these systems can be configured to house various components, such as lights, outlets, drivers, and more. You can place them where they will be most effective for your needs.
Lighting complex areas can easily be accomplished using tape lights or strip lights. They can be used as accent lighting in almost any space, whether under cabinets, counters, or architecturally framed areas. This can be a suitable choice in cases where low-voltage solutions are needed. The installer can cut them at any point, making them very effective. 
The tape lights and LED Strip Lights can provide adequate illumination in challenging areas, but they do not offer as much light as other types of under-cabinet illumination. The reflection of individual light points on granite countertops also creates glare. Diffuser LED tape lights are recommended for granite or granite installations.
In addition to being affixed to the underside of cabinets, a light bar is a long, thin light fixture. Light is distributed evenly in these bars or strips, making them ideal for spaces that need consistent illumination. It's easier to install light bars that have ballast and electrical components integrated inside the fixture since fluorescents have ballast and electrical components. 
The safety and quality of LED light produced by LEDs have made LED light bars and Track Lights a popular option in the market today. In addition to linking LED light bars together to create a long row of lights, one of their key features is the ability to cover a larger area because each light fixture is wired separately.
The selection of any lighting also depends on the style you are choosing. You can explore various functional and aesthetic cabinets and shelf lighting products at Ankur lighting. Make sure that the lighting you choose complements the entire space. Whether you are looking to light up a cabinet or any specific corner, it is essential to understand and list your requirements before starting a project or making a purchase.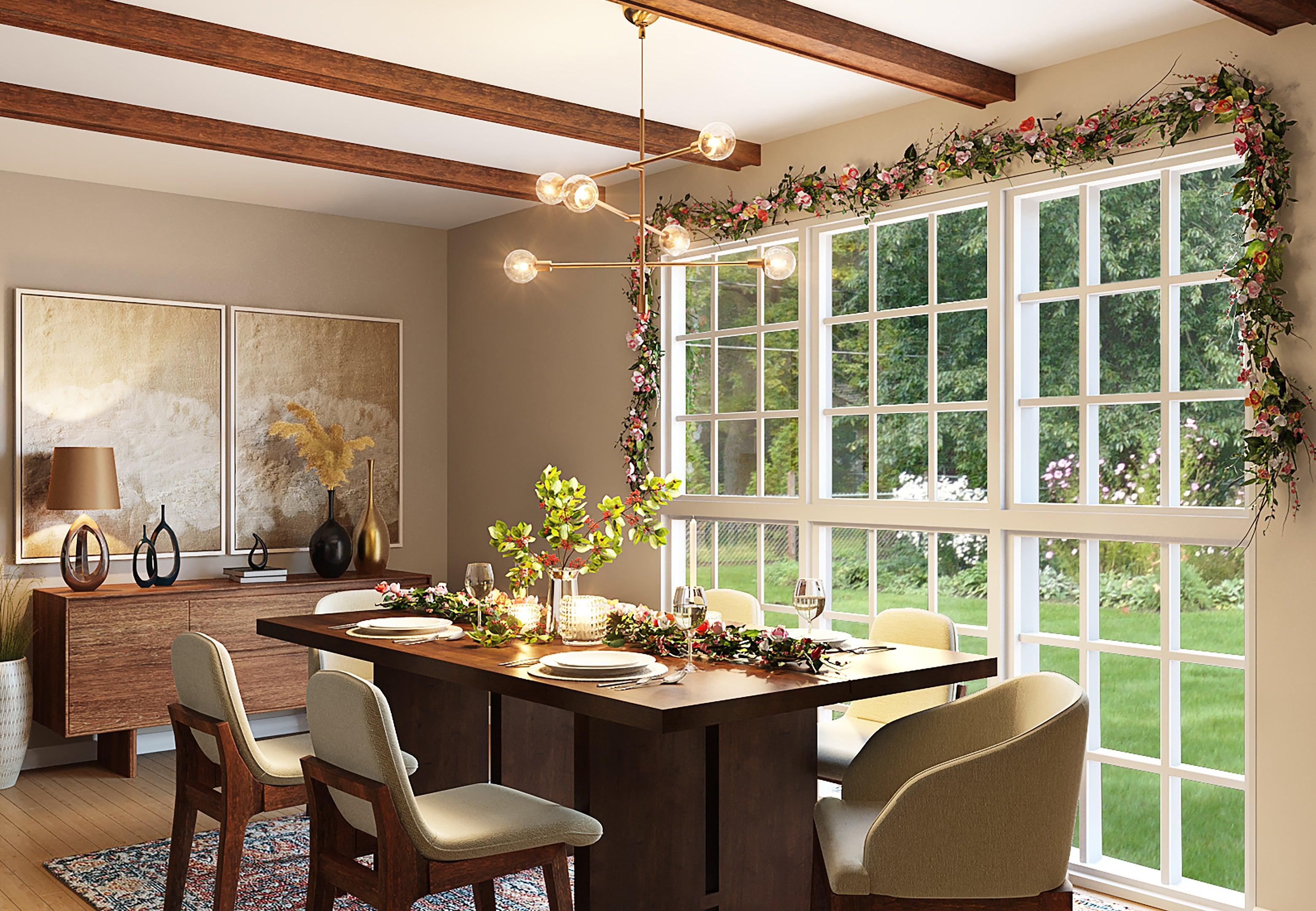 Stunning Lighting Ideas For Dining Rooms
The dining table in every house is a place of celebration for families to connect and bond over feasts. This space affects our moods and creates the ambiance and must be illuminated well to create ...
Read more