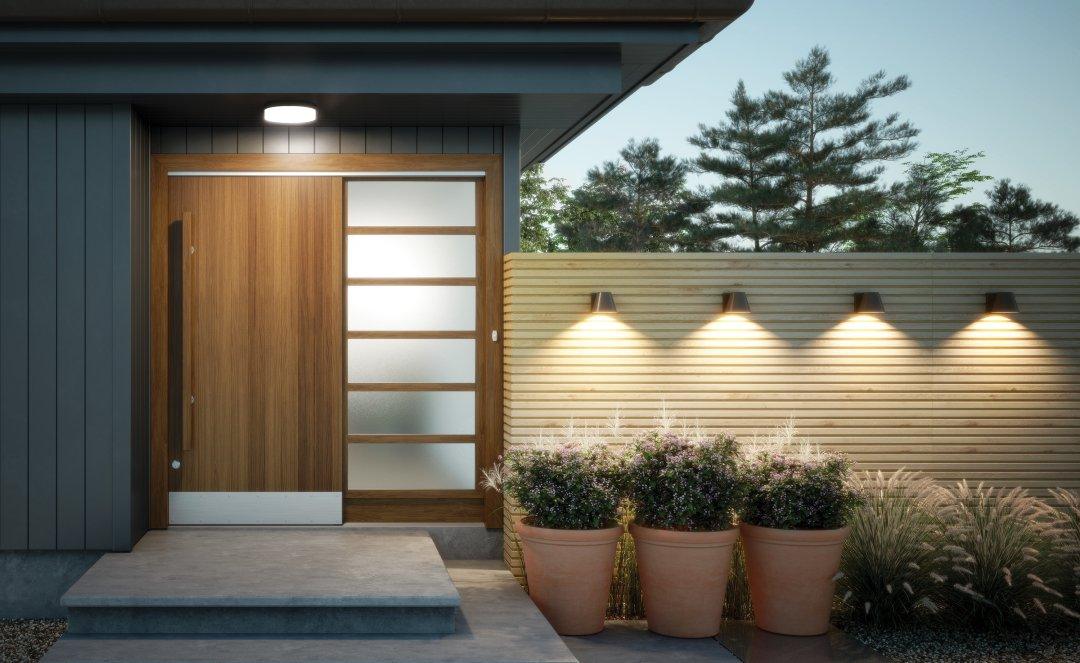 The freshest outdoor dining lighting ideas for 2021
Gone are the days when dining was just an indoors affair. With the growing popularity of open-air restaurants, the ambience that is present there is much sought after. But you don't have to own a restaurant to want well-lit and pretty outdoor spaces. More and more people are attempting to bring the ambience they love from their favourite restaurants into their homes. Whether it is your patio, balcony or outdoor room, you can dine anywhere provided that there is the right furniture and adequate illumination. Lighting is instrumental to create a decorative appeal in this otherwise ignored part of your home. If you can throw in functionality with lights, then you will have ticked all boxes.
We've already established that lighting is an essential element you must take care of because the correct lighting can truly transform your space. Here are a few ideas to light up your backyard and create your very own elegant dining or fun party space. 
Make a bold statement.  
You can never go wrong with magnificent chandeliers. These statement pieces serve multiple purposes- they'll illuminate your patio, add a brilliant touch of elegance, and become an unexpected but easy conversation starter. 
Take these Raimond Spark Bell Chandeliers for example. With peak innovation and style combined, it perfectly replicates your favourite fine dining restaurant ambience at home without compromising the quality of illumination. Chandeliers do just that. They capture all attention when fixed at the centre of the space and create a brilliant contrast to an outdoor space. 
Get nature-inspired pendant lights. 
How cool would it be if your outdoor light ideas were borrowed from nature? This Cane Hat Bamboo pendant light is just one example. Inspired by the versatility bamboo offers, nature-inspired lights like this can leave your guests in awe because of how dramatic and eye-catching they are. Besides adding to the aesthetics, they perfectly illuminate the backyard, thus serving both purposes. You can also remain assured that you're doing your bit to protect the environment by using biodegradable products. That's a win-win situation for you and the environment! 
Hang fairy lights! 
Fairy lights or string lights are a must if you want dreamy, fantasy vibes in your home. What better location than the backyard to hang them? They work well with pendants, lanterns and tall lamps and can be fixed anywhere, as long as you have tall posts to tie them around. They're easy to install and remove, which means you can create the desired ambience as and when you need it. Fairy lights are the most "now" thing to own, so get these lights to shake things up a little in your home. 
Fix sconces that imitate a sunset glow. 
Suppose you don't have a high ceiling to hang lights from but want to highlight this beautiful stone wall you have along with illuminating your backyard. Wall sconces are a great set of lights to choose from! 
Wall sconces do not have to be boring-looking fixtures. If you're thinking of lights like the 2-light U-shaped rose gold wall sconce by Ankur, then you can create this soft glow that borrows from the ambience the sunset creates. It is a contemporary design that exudes elegance, which makes it the perfect outdoor lighting option. 
If fancy sconces are not your thing...
You should consider simple wall lights. Maybe the look you are going for does not match the lights you've been looking at. In such a situation, something simple will speak volumes. 
Take a look at this wall light, for example. This multi-colour, dimmable wall light takes up little space, is inconspicuous, and floods your patio with brilliant light. It is simple, so it should work perfectly with your lighting goals for your outdoor space.
Floor and table lamps - light them up anywhere! 
Maybe you live in a place where there's ample light on most evenings, so fixing a separate outdoor light seems like too much of a hassle to you. In such a case, a portable lamp is *the* option for you. 
The Ankur Myra Modern Table Lamp is a brilliant option. It is an ornamental piece that adds a touch of grandeur to your patio and makes it seem more inviting. That is plenty of light for your many elegant dinners outdoors. The best part? It is portable! Portable lights work well, not just for outdoor spaces but anywhere you want to add some extra illumination, especially while doing something as important as eating!
Floor lamps are great ideas if you want your table to have more space but still want ample light nearby. This Italian designer floor lamp is minimalistic but elegant and lights up the entire area effortlessly. 
Contemporary lighting fixtures
Now, these lights require a whole category by themselves. Contemporary designs are inspired by the here and now, because of which, they won't go out of style. 
If you're thinking of something raw and rustic, these concrete linear hanging lights will not disappoint. These are the perfect lights for a large patio with a tall ceiling. Because they are linear and long, they don't occupy too much space, so you can combine them with other lights like portable lamps, lanterns or string lights if you want to. 
Channel your inner minimalist with recessed lights.
If you ask us, this is the best option of all. Recessed lights can be fixed into the ceiling regardless of whether it is high or low. They work especially well in an outdoor space in the evenings when natural light is low. Acting as ambient lights, they light up the whole area evenly and can be dimmed to reduce the brightness that comes with them naturally.
As you can see, there are plenty of options accommodating any and all of your needs that you can choose from to light up your outdoor dining space. Just ensure that, in your search for the perfect lights for your patio, they are shock-proof and can withstand weather changes all year round.