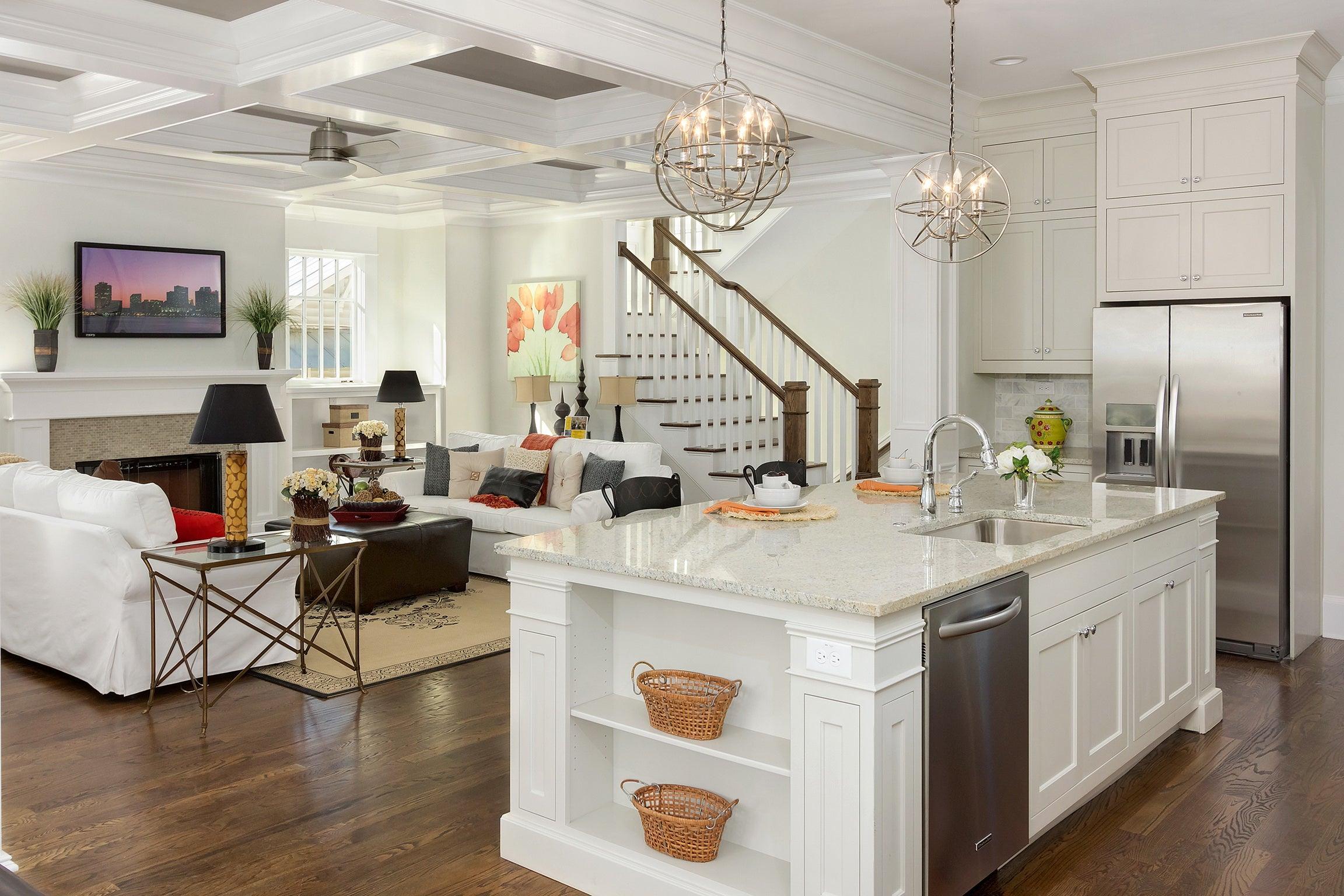 Redecorating? Here Are 5 Lighting Myths You Need To Know
Bought a new flat? Wanna make it home? Everyone wants to live in a house that reflects their style and personality. And what's the better way to do it than lighting up the whole house. You must feel what's the need for lighting? Lighting provides the ambience and adds finesse to your existing décor and brings out the character and emotions of your home. You must have some ideas in your mind and some pre-conceived notions about lighting. Here are five lighting myths you need to be aware of and also the right fact behind them and today we are going to debunk them!  
Myth: You must have a large home to have a Chandelier and they mostly belong in Dining or Living Room
Truth: The grandeur of Chandeliers are unmatched when decorating your home. They provide a sense of royalty and eminence. But do you need a large and capacious home to possess a chandelier? Probably not. Modern chandeliers can be housed even in small spaced rooms given that you don't overwhelm the place. Do have certain measurements of your ceiling height before buying one so that you get the most suitable one for your home. But where to place one? Don't get tensed on placing a Chandelier. They are usually placed in a private space for your decorative designs and a visual treat. You can check out the Raymond Spark Ball Chandelier by Ankur Lighting for your next purchase and elevate your décor.
Myth: Wall lights are outdated!
Truth: You might have heard that wall lights had their time and are soon going to be out of trend. But that's not all true. They are having a comeback. Retailers used to find them boring, but their perspective is changing. Wall lights have the unique functionality of glowing up an area and are used to brighten up alcoves and bay windows. They are a fashionable lighting solution and are used to add character and style to an area with limited space. For instance, Ankur Lighting's Light Milky Globe with Antique Brass Wall Sconce can prove to be a great purchase if you wish to highlight any design or want to draw attention to specific objects by providing direct illumination.    
Myth: Table Lamps are just for lighting corners
Truth: Yeah they are used for lighting corners, but that's not always the case. Table lamps can prove to be a great addition to your décor and you shouldn't waste them glooming in a corner. They have great designs and give a soothing feeling to everyone. They can be used as ornaments of your home and decorative designs on shelves and sideboards. Also when used to light a dark corner, they do justice to that area but their style and designs seem to get lost. So place your table lamp wisely. The Organ Temporary Table Lamp by Ankur Lighting comes with a Gold Finish, which can prove to be the best design decision you could ever make!
Let's not forget the most famous décor lights i.e. LED lights.  
Myth: LED is too expensive and hence they last forever
Truth: Well, yeah. If you're just looking at the price tag, then yes, LEDs can be a bit of an investment, but keeping in mind the long term benefits you get attached with it, the price seems justified. If considering long term expenditures, LED requires less electricity and once installed needs no replacement of bulbs, so you could save there. Coming to their life expectancy, all LED's don't last for all eternity. Well, some companies claim 40,000 to 50,000 hours of life but that isn't fully proved yet. And yes there are some instances of LED's lasting for more than 10 years but they are rare and high-quality LEDs. Today mostly we get low-quality LED's in the market and after purchasing we expect it to glow for a lifetime, but that doesn't happen. Regarding life expectancy, Ankur Lighting's 900mm LED Drum Pendant, are of high quality and will last longer if not for eternity!
Myth: LED's aren't bright enough and hence can't be dimmed! 
Truth: That's not true entirely. The brightness of an LED depends on the electrical current supplied. There are LED fixtures that can be designed to provide the perfect light to each area of your house. The level of control you get in LED's is unmatched. Unlike traditional incandescent and fluorescent lights, LED technologies can be innovated by optimizing their chips and improving the manufacturing process to emit a greater amount of light for the same electrical current. Much low quality LED's provide a decent amount of light at first, but, their brightness keeps on decreasing with every passing year and at last, they start flickering and eventually die off. So do choose a high quality LED for continuous bright light and for a long time. 
Before the emergence of LED, in the late 2000s and early 2010s, dimmer technologies were designed in such a way that they work only with incandescent and fluorescence light as they were the only lighting technologies available at that time. However, modern dimmers are designed to perfectly work with LED's and are optimized to provide dimming performance comparable to traditional light sources. Also, the traditional forward phase and reverse phase dimmers are optimized to work with modern LED's and provide exceptional dimming performance. Ankur lighting's YTS LED Track Light can efficiently illuminate your décor and improve your overall ambience.  
Conclusion
So what's the conclusion? The conclusion is that we must consider different sorts of light sources to find the best one that suits our house and our specific needs. Don't just rely on pre-conceived myths or someone's advice and research and try out on your own before buying any light as no one knows your house better than you do!