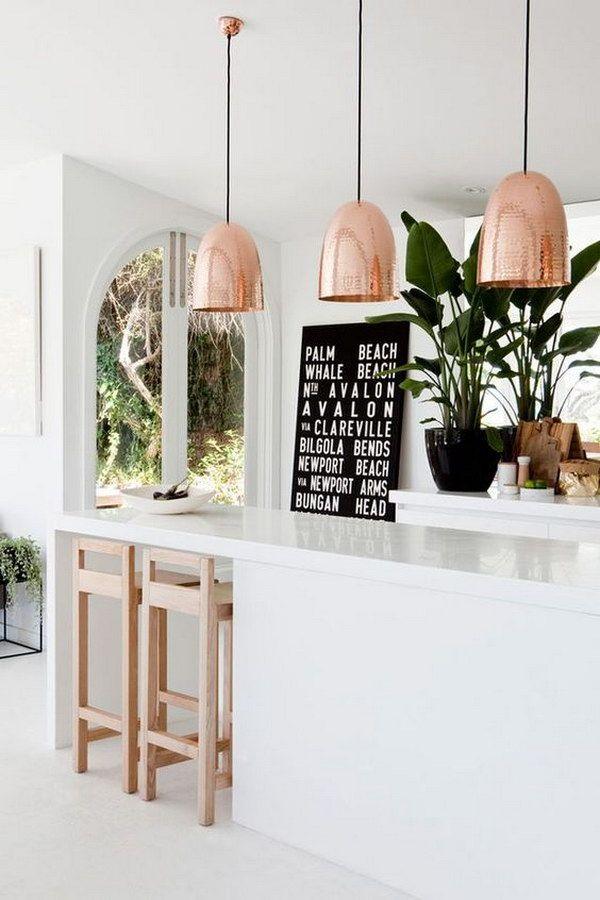 Pendant lighting for kitchens
Kitchens - the all-important space in every household. Besides being used for preparing meals and cleaning up afterwards, they are multi-functional spaces for families to connect and conversate regularly. Unfortunately, these spaces are often neglected when it comes to lighting and interior design, which can result in them ending up as poorly lit spaces without the right ambience. This can be disastrous because a cooking space that has fire, electronic appliances, several condiments, and sharp objects needs the right illumination to prevent accidents. 
In spaces like these, optimum lighting is a must. No amount of perfect design, paints and matching cabinets can offset the effect poor lighting will have. Proper lighting can be achieved using the right lights. Since many tasks are performed in kitchens, you will have to ensure you're bringing in task lights, accent lights, and general lights that illuminate the overall space. Keep in mind the kitchen and what you want to illuminate there before you begin to select among the many existing options. In this case, pendant lights can be used to fulfil all your kitchen lighting needs.   
Pendant lights, also referred to as drop lights, are attached to the ceiling and are usually suspended from a firm base using metal cords. They are often used in pairs or multiple sets to ensure the whole area is illuminated well and can look a lot like fancy, eye-catching jewellery with statement pendants.  
Pendant lights offer a variety of sizes and materials to choose from. Many options are very innovative and might take you by surprise. These materials are not just limited to glass and metal; concrete, wood, jute, plastic are used too, which offer you a breath of fresh air if you are looking for something other than the usual lights. Incorporating these materials, you can transform your kitchen into a sleek and stylish modern space.
Contemporary pendant lights also work well with energy-saving low voltage light bulbs and fluorescent bulbs. This way, you can ensure you are being energy conscious as well. 
Your priority is to ensure that your whole kitchen is illuminated properly. You want to make sure all this light is cast evenly from the right height. Ankur's Brass Holder Hanging light is a brilliant option that can illuminate your whole kitchen when used in multiples. Placed at an adequate height from the floor and cabinets, they can cover the whole space perfectly. At a good enough distance from the floor, they can even mimic the effect of recessed lights.  If used in just pairs, they can be transformed to act as task lights too. You can fix these minimalistic brass lights in one or two straight lines depending on the dimensions of your kitchen. 
Another stunning option is the Clear Glass Hanging Light. Best used in pairs or multiple sets, these hanging lights bring to your kitchen a charm and elegance that is unparalleled. Shaped like bubbles, the style is simple yet very chic. These lights are available in different sizes and have a gold finish that exudes royalty. Placed at a comfortable height from the floor and about 30-34 inches above the kitchen counter, they will revamp your kitchen space entirely. 
Now onto task lighting. Task lighting focuses on specific tasks that need to be accomplished in that area. In the kitchen, this can mean several tasks ranging from reading ingredients, chopping vegetables or other tasks like sorting bills. 
Decorative pendant lights are the ideal choice for over-the-counter lights as they help draw attention to the counter and add an inviting vibe to the kitchen. If used correctly, pendant lights are clever task lighting options for your kitchen. Placed over countertops, they serve the purpose of extra illumination for whatever specific task you need to accomplish. Ankur's Acorn Nordic Style Metal with Wood Top Pendant Light is the perfect option for this. Made of aluminium and wood, this provides ample lighting to your counters. 
If you're looking for extravagant pendant lights that truly steal the limelight, then look no further; the Ankur Cocktail Glass Hanging Light is the best option for you. Exuding grandeur and elegance, these hanging bar lights work perfectly to bring a sense of class to your kitchen island. Maybe you have a mini-bar that you are super proud of or a fancy island with the top and seats made of the finest marble, and you want everyone to see it. Nothing beats the complementary effect a classy pendant light can offer to such a space. 
The special mentions are Ankur's Cognac Glass Wide Dome light and the Square Cage Concrete Hanging, both of which are two incredibly stylish options that can be used as task lights or ambient lights as per your choice. Both lights are never-before-seen styles and make use of materials of the finest quality. The cognac glass light serves to light up the whole kitchen space very efficiently due to its high reflective quality. The concrete light also serves as an aesthetic mood light while illuminating the whole room. 
Every kitchen has its requirements based on its dimensions, colours, and materials used. A simple rule of thumb to keep in mind is to first ensure the whole space is illuminated in the best possible manner. Post that, other little elements like task and accent lighting can be decided accordingly. With the help of experts, you can draw a plan for your dream kitchen lighting to bring the best out of that space. Take the time to explore the options you have and you will be pleasantly amazed by what different lights can do to your kitchen!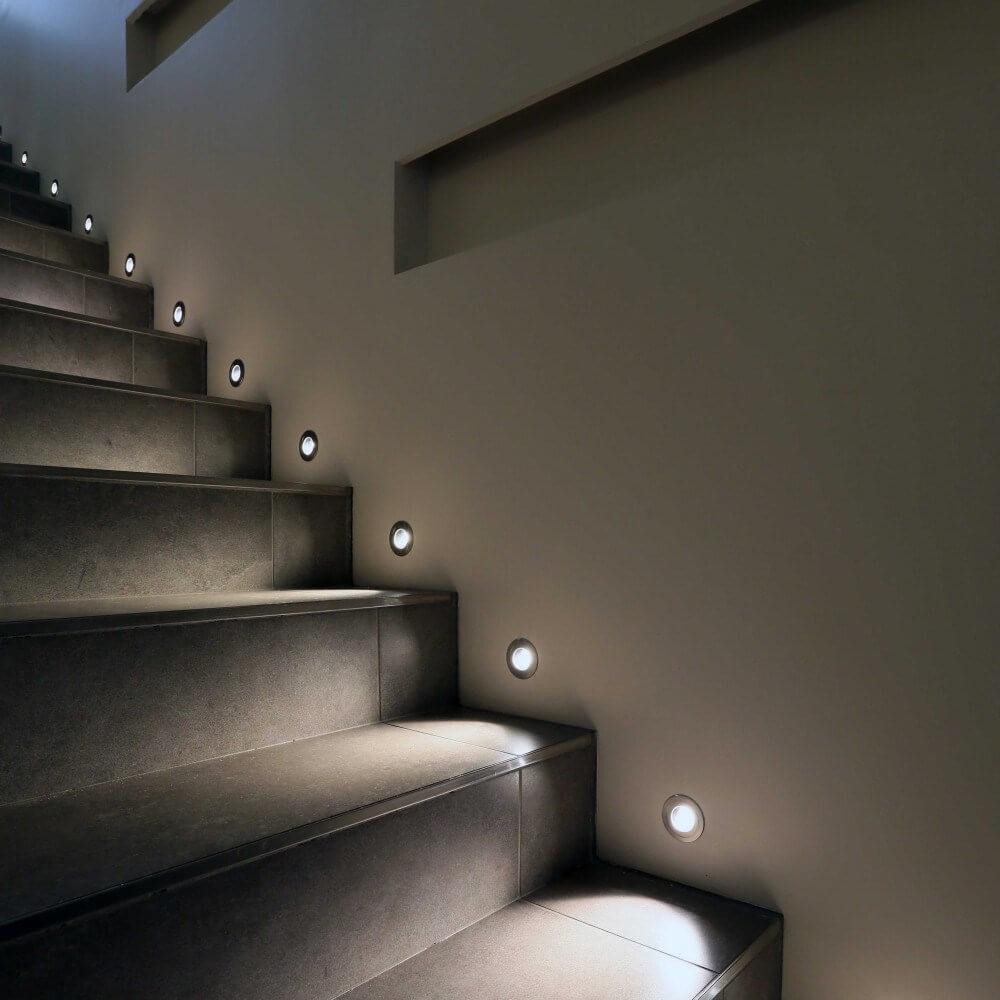 Best Practices for Stairwell Lighting
Staircases are the most practical yet underappreciated feature of our houses. A well-lit stairwell may be more than just a lovely component to look at; it can also act as a safety feature while als...
Read more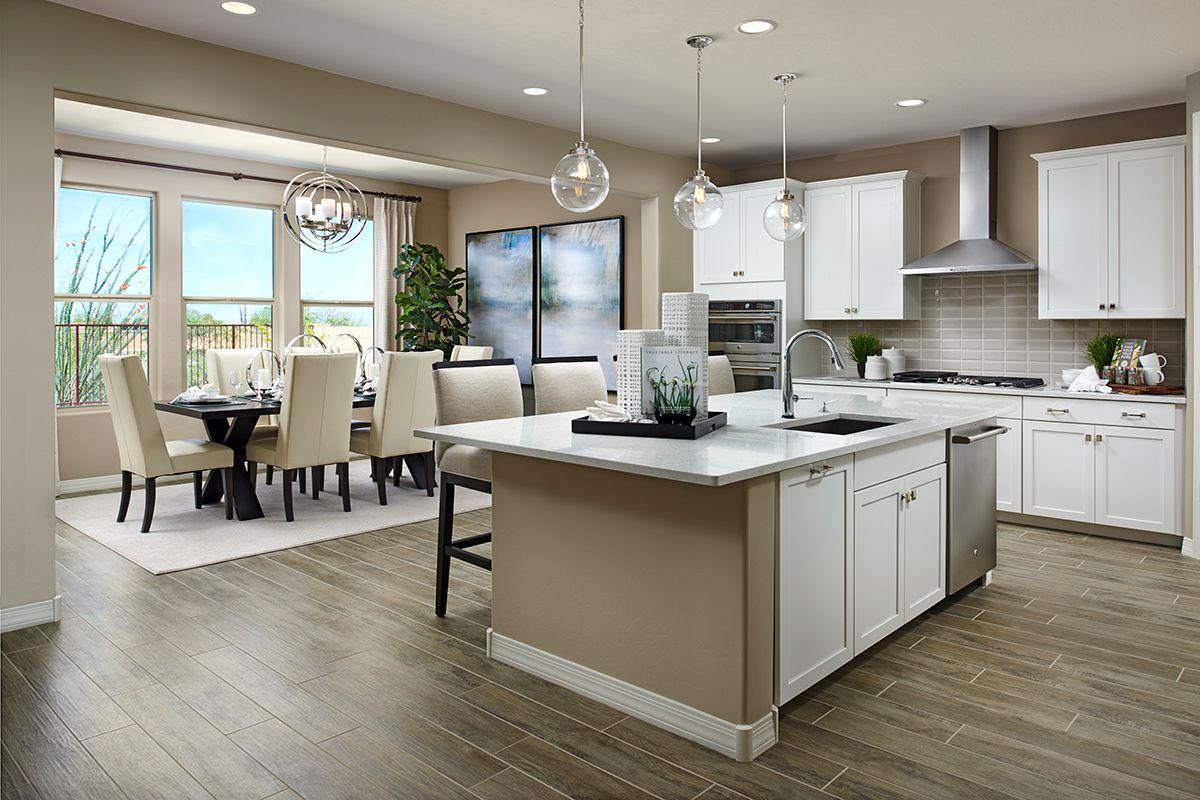 The basics of kitchen lighting
Lighting in kitchens almost always takes the back seat because a major emphasis is placed on all the expensive features like cabinets, materials, and appliances that match.
Read more