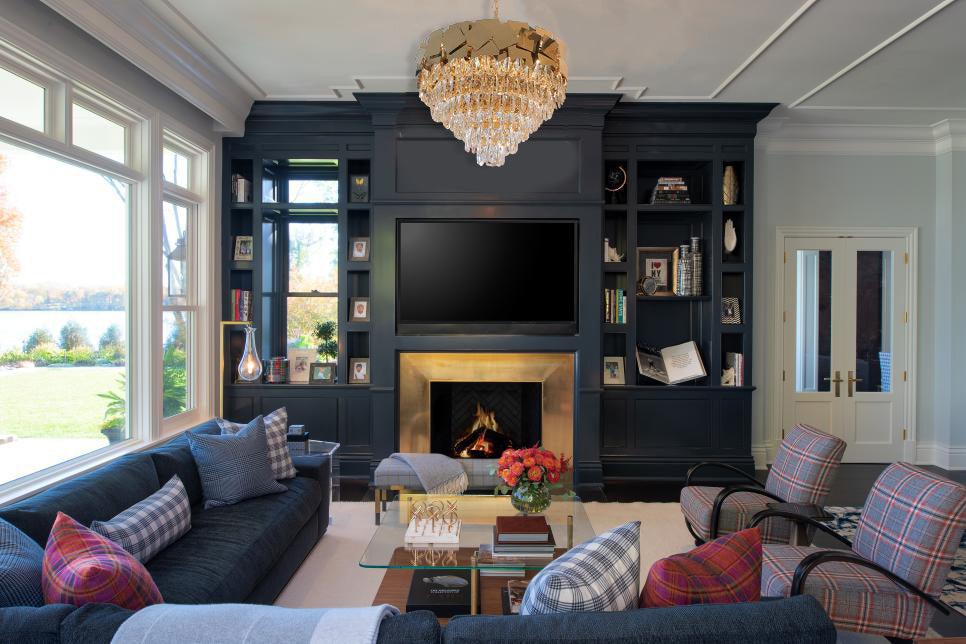 Lighting and Architecture- why planning both needs to go hand-in-hand
Architectural lighting plays a major role in how people understand and experience the lighting and the architecture of a space. Buildings and structures are lit naturally or artificially, but lighting allows us to see and appreciate the beauty in the structures around us. A well-designed lighting system can add an emotional value to architecture - it helps give occupants of a space an enhanced experience. 
No matter how light is used, it will help architecture achieve its true purpose by emphasizing textures, colors, and forms. Our sense of vision is the most important through which we enjoy architecture, and lighting dramatically enhances the way we perceive it. Let's understand how planning lighting and architecture go hand-in-hand.
Architectural Lighting 
Lighting and architecture have been considered two sides of the same coin for many years, and to discuss one meant to eventually address the other. Science and Arts both play a significant role in lighting design. Within the built environment, lighting is aimed at providing occupants with clear and comfortable vision. Architects use architectural lighting to create mood and visual interest and enhance the experience of places and spaces while meeting technical and safety requirements. 
Concerning architectural lighting design, the intention is to balance the characteristics of light inside space to optimize the technical, visual, and, more recently, the non-visual aspects of ergonomics regarding the illumination of buildings or spaces. 
In terms of technical requirements, it includes the amount of light required to perform the task, the amount of energy consumed by the lighting within the space, and the distribution and direction of the light so as not to cause undue glare and discomfort. Light is both a visual and non-visual element. In terms of light, the visual is interested in enhancing aesthetics and narrative e.g. mood in a restaurant, experience in a museum, promotion in a store, and reinforcement of the brand, whereas the non-visual is concerned with human health and wellbeing. 
Let's see how proper lighting and architecture make a difference-
Aesthetics
Lighting and architecture have a sentimental impact on the occupants when they balance appropriately. Designers and architects concentrate on the aesthetics of this effect. This is when designers decide how a space is going to feel when people walk through it. Aspects such as these are especially important for retail environments; exterior lighting should entice consumers to enter, and interior lighting should captivate them as they enter the store and display the products. 
The quality of architectural lighting is of equal importance to the architecture itself. The way people perceive a space can be affected by using different materials, colors, and textures in combination with different types of lighting. No matter the source, natural or artificial light helps us appreciate architecture and notice aspects we may not have noticed otherwise. 
The next time you find yourself in a museum, office building, library, sporting arena, or other building, take a moment to observe the lighting and architecture, and how a crown chandelier interacts with the space and its aesthetics. Natural light changes over time. Architects can accurately predict the size and shape of the space as well as choose the materials and methods of processing, such as artificial lighting, for selecting the orientation of light. 
Function
The importance of function cannot be underestimated. Lighting needs to look a certain way, but it needs to serve its most important function - to improve vision. The occupants of a building should feel safe when traversing a room or the entire building with illumination. A sense of security should be created when they can see the floor and walls around them.
Light is the soul of architectural design. A light model goes beyond exposing things to view and feel to enhance visuals and help us define what the physical world and architecture are all about. Light is indispensable to all life, making it possible to show to the mind's eye things that are invisible to the physical eye. While adding classic pendant lights can look aesthetic, make sure it is functional as well.
Lighting and Architecture- The blend and balance
Natural light, which changes day after day from morning to night, cannot be controlled by architects. Its presence energizes spaces, defining their spatial sensibility. The relationship between natural light for space and the air of life is symbiotic. In response to natural light and space collisions, architects formulate rich content to be thought, attention to natural light in the form of visual expressions, and the spirit of having the great potential of creating situations, not only to eliminate the darkness but to enhance the lighting and architecture.
The architecture emphasizes the use of natural light. Light creates a harmonious balance between the exterior and interior, between nature and human beings. The use of stunning glass wall sconces with some elements of color can beautify, enhance, and amplify the look of the architecture. Light design is viewed by some architects as a matter of common sense and experience. For us to experience architecture, our eyes must be able to perceive the space, form, texture, and color revealed by light. Through design, light can evoke a strong emotional response to increased sensibilities.
Lighting and Architecture are intimately associated. While remodeling a space, it is important to hire a lighting designer as they use geometry and lighting as one of their primary methods of expressing themselves in the built environment. They use lines of light extensively when making statements in space. This results in powerful spaces when combined with a basic form. A lighting designer can help one understand how lighting and architecture can impact a place and contribute to its aesthetic and function.