Infuse a Rustic Touch Into Your Home With Iron Lighting Designs
There is a growing popularity in incorporating a rustic touch to home decor with iron lighting designs. Iron lighting has become a new trend to effortlessly add cosy appeal and style to your home decor. These iron lightings are perfect to create a rustic cottage, commercial, or farmhouse atmosphere in no matter of seconds. 
Most people use iron lighting due to their simplicity and longevity, and visual appeal. Furthermore, these iron lightings are versatile and go well with various interior design schemes. Keep reading to learn more about trending iron lighting and tips for picking the appropriate lighting for your space.
Iron lighting fixtures are generally made from forged iron which is significantly known for its strength and durability. The prevalent characteristics of this iron have them used in buildings and interiors for millennia. Some typical applications of these iron lighting fixtures are street lights, outdoor lights, and numerous applications requiring long-lasting quality.
It is widely used in several applications due to its versatility. Their organic and rustic look makes them ideal to use in a space that requires a rustic theme with more stylish and inviting.
The iron lighting fixtures give a traditional look to your space which never goes out of style. You can make your room more elegant and sophisticated with various iron lighting finishes such as brushed nickel, matte black, and antique bronze.
Furthermore, iron lighting fixtures are affordable and last longer with minimal maintenance. This makes them a wise investment in the long run. These iron lighting fixtures are perfect for any home space because they come in various shapes and styles, like chandeliers, pendant lights, wall sconces, table lamps, or floor lamps. Elevate the look of your space with elegant iron lighting fixtures from Ankur Lighting. 
Popular Iron Lighting Fixtures
Iron lighting fixtures come in a wide range of options to go well with any kind of interior. Some of the prominent iron fixtures are as follows:
Chandeliers:
Iron chandeliers are the most widely used due to their sophisticated look and feel. You can find numerous iron chandeliers from classic to contemporary from Ankur Lighting at affordable pricing. Revamp the look of your home with stylish Ankur rectangle 4 lamp casa antique brass metal with glass chandelier.
Pendant Lights:
Iron pendant lights are a great source of illumination for your space to give a rustic feel. These pendant lights can be used in the dining area, kitchen, living room, Etc. Add a rustic feel to your room with these Ankur vintage retro cage hanging pendant lights.
Floor lamps:
Iron floor lamps are ideal for lighting up the space more evenly. Choose the best iron floor lamps from Ankur Lighting, which offers numerous styles like a tripod, arc lamps, Etc.
Table lamps:
Iron table lamps are the more compact alternative for your home when compared to floor lamps. These table lamps take up less space and fit perfectly on nightstands or desks. Add more charm and complement your interior design with the Ankur mushroom head tripod table lamp.
Wall Sconces:
Iron wall scones are ideal to set the mood of the room or draw attention to a particular area. They are wall mounted and take up no space, which is perfect for space saving. Light up your home more efficiently with Ankur Brut Vintage metal wire cage wall light.
Outdoor lights:
Iron light fixtures are widely used for outdoor lighting due to their extreme durability. You can choose from various outdoor designs from Ankur Lighting, from post lights to wall scones to pendants.
Tips For Choosing The Right Iron Lighting Fixture
Here are some top tips for finding the right iron lighting fixture for your home for a more refined and sophisticated look.
Consider the dimension and layout of your space:
The size of your room plays a crucial role in choosing the right iron lighting fixture. When your space is small, go for pendant lights, whereas in the case of a larger room, go for more oversized chandeliers. 
Think about the natural sunlight:
It is vital to consider the amount of natural light entering the room while selecting the iron light fixtures. A subtle light fixture is more than enough in the case of a well-lit room. On the other hand, when natural light is scarce, it is appropriate to use a light fixture with more bulbs.
Consider the style:
Consider your aesthetic taste before choosing the right iron light fixture for your space. You can choose from various light fixtures, from classic to cutting-edge lighting solutions, from Ankur Lighting that complement your overall style.
Consider the quality:
Choosing a high-quality iron lighting fixture is essential to make your space brighter yet work more efficiently. Ankur Lighting never compromises on quality, which is why it is a prominent option in the market.
Choose energy-efficient lights:
Last but not least, think about how efficient the lighting fixture is. Choose lighting that uses LED bulbs or other energy-efficient technology to cut down on your electricity bill and carbon footprint.
Iron lighting designs are a great option if you want to try something new with your home's illumination. There is a wide variety of lighting fixtures to choose from, so you can select one that suits your taste and goes well with your home's decor.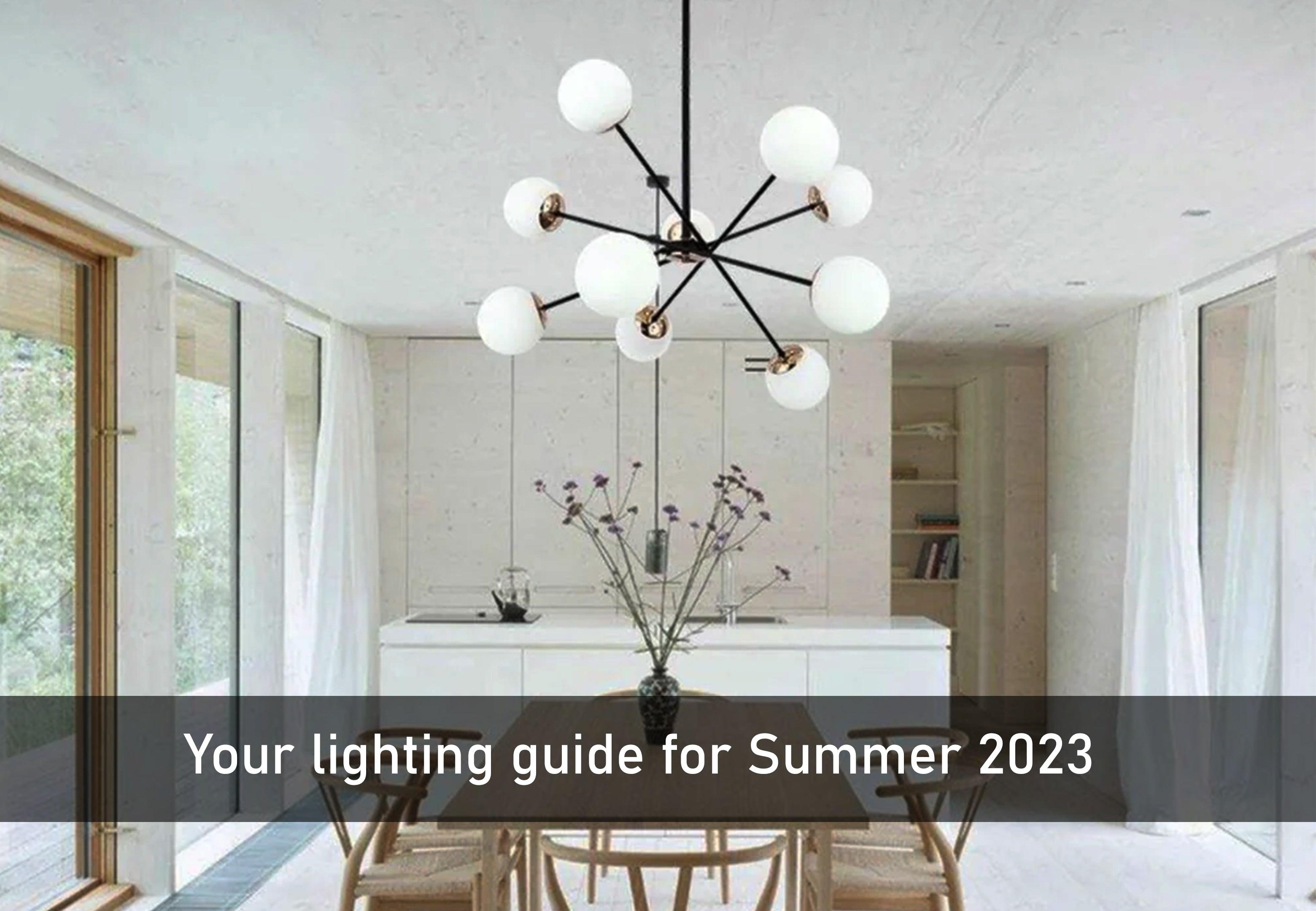 Your lighting guide for Summer 2023
The lighting design of your space significantly affects the look and feel, either for personal or professional use. As summer is approaching, it is crucial to consider the lighting design of your r...
Read more