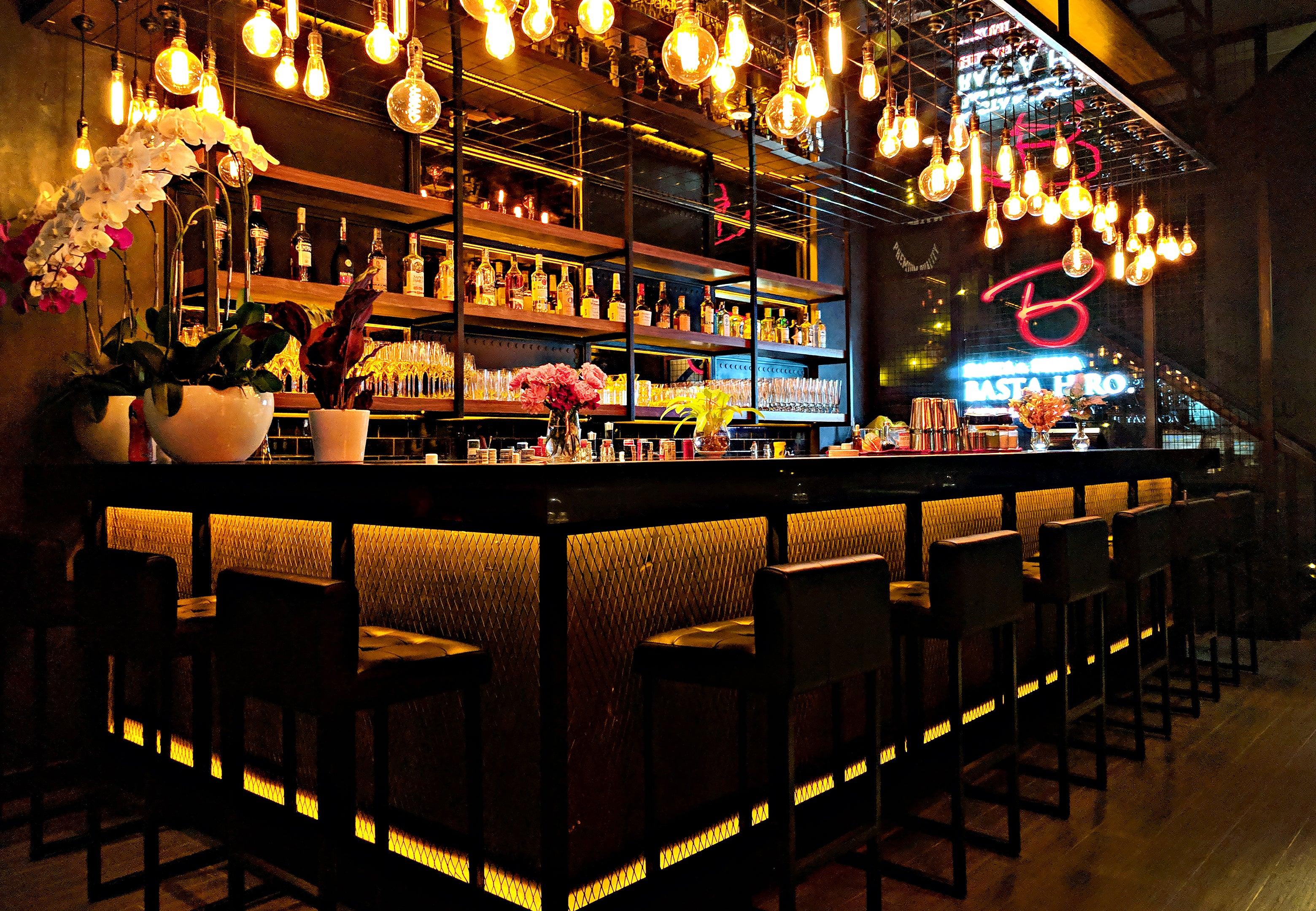 Best Lighting Tips to Light up your Pubs and Lounge
An enticing pub or lounge is one of the sweetest treasures you can take care of for your guests and relax after a long day. Have you ever noticed that your guests congregate in one place when you host dinner parties? Then, as you finish the finishing touches for dinner, visiting guests gather at the bar. People love pubs and bars to have their favorite cocktails with their friends!
While having a pub sounds fun and exciting, creating that same ambiance and setting the right mood with the correct light fixtures might give you a tough time. So here are some clever tips which can help you light up your pubs and lounge flawlessly!
Add Pendant Lights 
Pendant lights suspend from the top and usually possess exceptional shades or glass orbs that turn them into focal point pieces. As a result, they're perfect for arranging along a bar or placed over tables. Pendant lights are considered a single unit fixture, but remember that they can also come in multiples. However, in the case of the bar designs, you should use a mono point pendant fixture over the bar as a pendant lighting application for pubs and lounges; these Half Dome Grande Pendant Lights are perfect for an elegant look.
Pendants give you a tremendous amount of flexibility when placed over your bar. You can also create any length you want, illuminate them to resemble ambient light, and they can make great conversation pieces.
Track Lights
Track lights are positioned along one extended line, making them excellent for highlighting the room directly above a bar. In addition, they come in multiple types and levels of brightness. You can set the mood of your pub and lounge, deciding the intensity and level of illumination with these stunning Glitz Surface Downlights. We recommend using classic off-white or dim lights; such lights set the ambiance of your pub just right.
Wall Sconces
This light fixture is mounted to the wall and often performs as a source of brightness and a striking decor element. Wall sconces don't usually throw a ton of light, but they can work for bars that want to include old-fashioned or scenic lighting schemes. 
Consider using wall sconces and lighting applications if you have extra wall space. Sports fans will love the lighted signs! You can add an ambient light source to your pub area by adding this classic SLOF Designer Wall sconce. Your lounge area can also incorporate it as an accent column. 
These beautiful Two Globe Wall Sconces are excellent for spaces near the couch and look stunning even in the restroom near the mirrors! Don't forget that people often use the washroom in pubs and lounges to check their appearance or get good selfies if they get lucky.
String lights
String lights are usually better suited as decor than as your central light source. But they do add some combination and visual appeal to various spaces. For example, these stunning LED Strip Lights work brilliantly for pubs and areas that have outdoor patio rooms. So you can decorate the outdoor spaces of your pub or lounge with a series of string lights, and your guests and visitors would love the view at night. 
Recessed light
This option is an excellent mode to add ambient lighting to your pub's layout and other illumination. Recessed lighting in your lounge area can be dimmable, making it possible for you to create an intimate or functional atmosphere. You should note that recessed lighting fixtures vary in size and project light differently. Keep away from baffle-style trims if you need large recessed lights that measure 6 inches or wider. 
We suggest you work with a frame that would project more light evenly and would not be harsh. Trims are available in various colors, but if you want the focus to be on the lighting over the bar, you may want to choose a neutral-colored decoration. This Euro Tom Medio Light is all you need to achieve ambient lighting in your space.
Lighting a drink display in a pub
Mini-recessed lighting:
A centered light source from the ceiling will dramatically affect your liquor displays when this type of lighting is used. Ideally, these fixtures should be positioned directly above your shows. In this way, the light will not shine down into your eyes.
Linear Lighting and LED Strip Lighting:
Under or over shelving or cabinets, linear and LED lighting is functional. Despite its unique design, it maintains uniform light distribution across your displays while hiding the light source. Choosing pub and lounge lighting should be based on your lighting preferences and the area's light setting. You should spend just as much time on your bar lighting as on the design.
While working on the interior of your pub and lounge, make sure that you study the types of lighting. This will give you a more profound idea of what exactly you need. For example, opaque pendant lights illuminating the bar's surface can provide intimate lighting and task lighting. On the other hand, if you are looking to lighten the space and bar, non-opaque shades allow more light into the area. 
Identifying what lighting is required for a room gives you information about myriad lighting fixtures. Such as how high a pendant light should be placed from the surface, how many charms are suitable to illuminate your pub, and how far apart the light fixture should be installed.
While choosing pubs and lounge lighting can be a bit pesky sometimes, remember, it should be based on your lighting preferences and the area's light setting. So try to spend just as much time on your bar lighting as on the design.
 A brilliant interior without a proper light fixture can break the look of your pub and lounge while the right ones can make it. Set the mood of your patio, pubs, and nightclubs using these creative tips, and get ready for all the compliments coming your way!