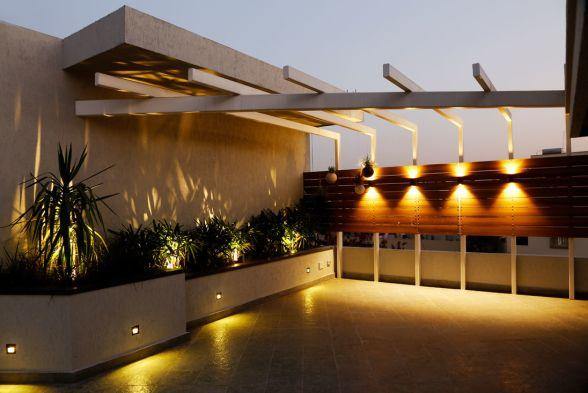 The Essential Guide to Lighting Your Terrace.
While lighting our homes, we must remember that outdoor spaces are just as vital as the ones inside. If truth be told, areas like terraces are instrumental in defining the look of your home, with the ability to seamlessly tie in all the exterior and interior elements of a space. 
Lighting plays a very important role in making recreational spaces like terraces seem appealing and soothing to the naked eye. While we do focus our attention on setting up these spaces with beautiful plants and comfortable furniture, all of it can be for nought our lighting just isn't up to the mark. 
Lighting can impeccably set the mood and ambiance, so it serves both functionality and visual appeal. With Christmas and New Year's just around the corner, the right lighting will be a huge factor in bringing together the décor of the numerous parties you're about to host or attend. The key areas to be considered while lighting your terrace may be access points and pathways. Various outdoor lighting options are available to showcase your creative ideas and develop an effective lighting scheme.
Let's check them out:
For general lighting of your terrace, you can never go wrong with lamps. You may use recessed wall lamps, sconces, as well as pendant lamps, as these provide an even glow across space.

Ankur's Egg Pendant Light

is a great example, providing consistency to your terrace while amplifying its beauty. 

Spotlights like

Ankur's Wall Mounted Spot Light

can be used to highlight individual items on your terrace. You can position spotlights underneath for dec,orative lighting of flowers, sculptures or other possessions you intend to exhibit. Spotlights are also the ideal choice for access points where direct lighting is required. This helps illuminate these areas well for safety reasons.
The lighting options you'll eventually pick out will heavily depend on the purpose of the outdoor lighting on your terrace. If all you're looking for is a bright light to guide you around your terrace in the dark or relax with a book at night, functional lighting is the way to go for you. As the only important factor here is good visibility, you might find this lighting to be severely lacking in aesthetic appeal. Overplaying functional lighting will also result in your terrace seeming harsh and unwelcoming. 
Effect lighting will help create an atmosphere and will drive up the visual appeal of your terrace. This includes using outdoor lighting that can be tweaked by dimming, lights with different colour palettes and automatic colour changes. This coloured lighting can have interesting effects on any flowers or plants on your terrace, so be sure to try out various combinations.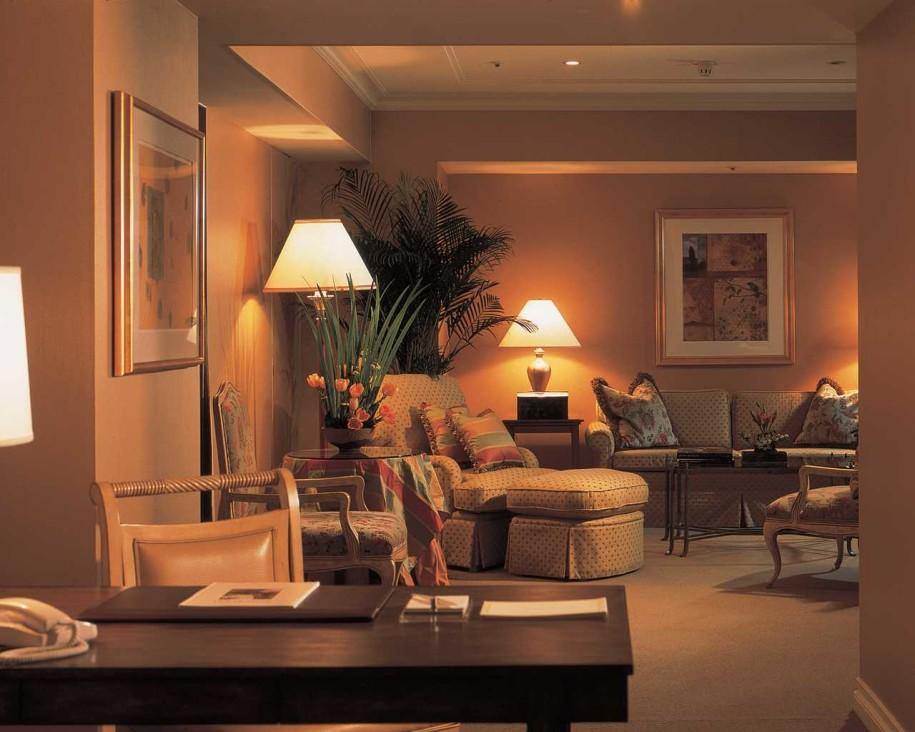 Ankur's Guide to Warm Winter Lighting
Winter brings long, dark and cold days so why not spice up the lighting in your home! Lighting is an addition that you may not think about on a regular basis but you'll be shocked by how easily an ...
Read more