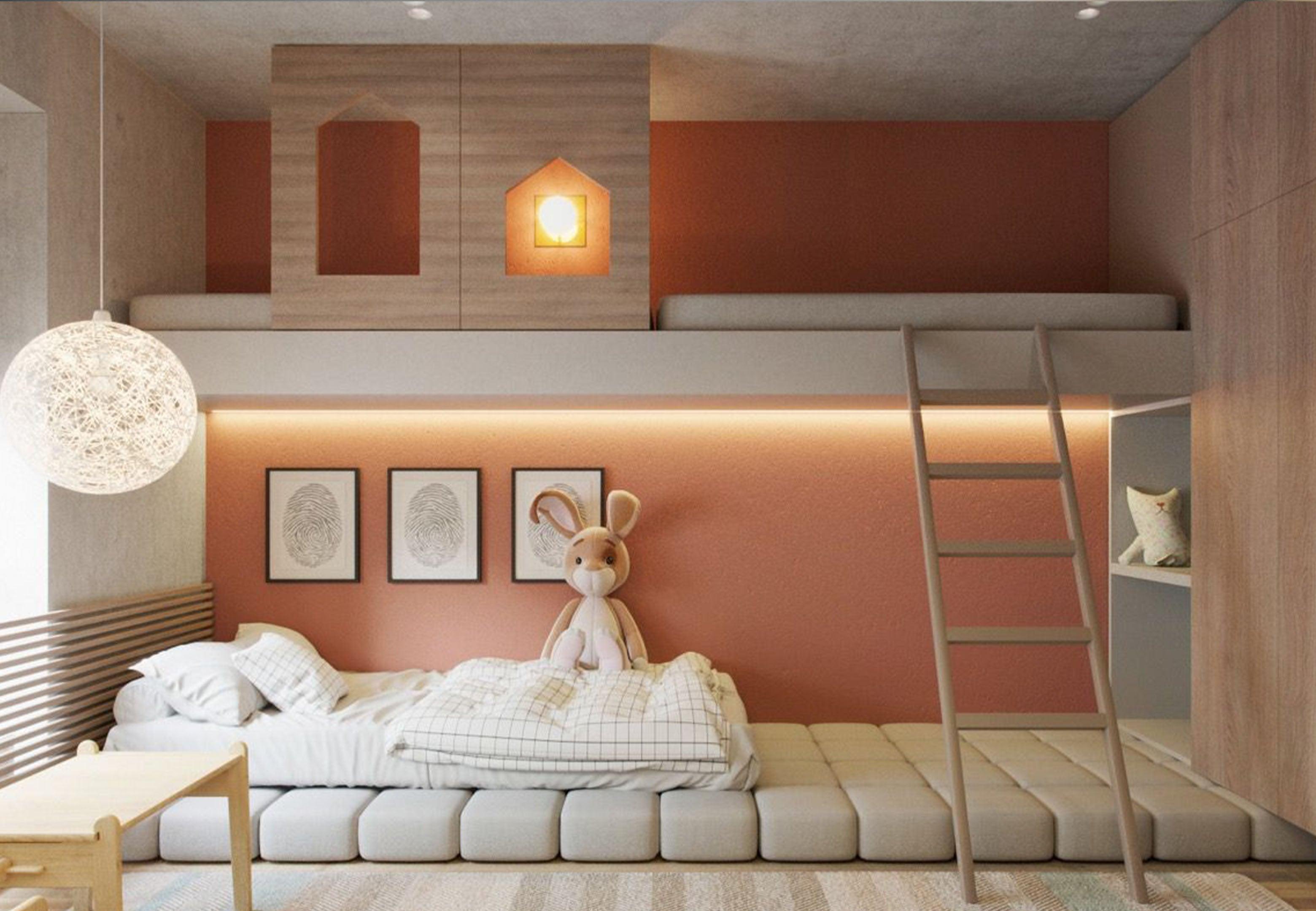 Lighting up your child's bedroom- Your Complete Guide
Bedrooms are the place children tend to spend most of their time. Therefore, it is essential to consider all possibilities before designing and lighting your kid's rooms. They use their space to play, sleep, and work, so it should reflect their creative personalities.
Children's imaginations are limitless. Therefore, when you create their room, you must try to be like them. It is imperative to take into consideration their personality and needs. Giving them a space they can enjoy is always worthwhile. When you use creative objects in your kid's room, you will find that they want them a lot. 
Lighting up a kid's bedroom can be a very pesky task since each light fixture needs to be carefully installed for your kid's access and security. Therefore, one of the most critical factors to cover is task lighting when lighting up a kid's bedroom.
Task lighting is designed to provide the right light to the desired spot. So while decorating and lighting up your munchkin's bedroom, identify the places where you need task lighting the most. 
When considering how to add light to your kid's bedroom, review these few fundamental points.
Split the lighting into areas.

Blend colours of light.

Don't overlook the nighttime lighting.

The primary lighting should be relatively strong.
Panel Lights
When choosing to light, it is worth understanding that it will vary with your child's age. Panel lights help light optimally spread throughout the space. Panel lights will keep your child's room well lit. 
 Kids do a lot of activities, and it is important to consider light fixtures that provide ambient lighting. This Trim LED Panel Light is an excellent option if you are looking for ceiling lights to brighten your kid's room.
Table Lamps
A quintessential table lamp is one variation of kid's room lights. Table lamps are a must for kids as they spend most of their time doing their homework at their workstations. Lamps are great to illuminate your kid's desk as they are perfect for task lighting. If your kid is a bookworm, try placing a lamp near their bed. 
 This stunning Twig Sculpture Table Lamp works excellent on desks and vanity units where there's not enough light; kids can also use them on bedside tables. In addition, it can be handy to have table lamps around. Try mixing and matching lampshades and selecting playful-shaped lights.
Pendant lights 
Pendant lights are excellent for areas where other lights aren't quite able to reach, such as crevices or niches. In addition, by illuminating darker corners where accidents can happen, these lights can help make a room safer for your kids. 
 In addition, pendant lights are ideal for illuminating specific corners while making your kid's room aesthetically pleasing. If placed near a couch, one can also use these lights as reading lights. Add this Tom Dixon Cone Pendant Lights to your little one's room for a better illumination and designer look.
 Fairy Lights
Kids love this one! Children love having fairy lights and colourful pieces in their rooms. So get creative with fairy lights and decorate a bland corner of your kid's room to bring it to life. The possibilities are endless when you use fairy lights in your kid's bedroom. They can be woven around their bedposts or bed frames or crawled up against the wall as wall lights. In addition to hanging them around drapes, they can also be used as a remarkable decoration piece.
 Fairy lights are ideal for lighting closets, false ceilings, cubbies, and other decorative items in a kid's bedroom and are energy efficient. These Neon Silicon LED Strip Lights are a great way to add drama to your lighting design. White or Yellow Strip Lights can be used, depending on the size of the room and its overall colour tone.
Wall sconces
Light fixtures like wall sconces are suitable for rooms with children who are scared of the dark. Milky White Globe Wall Sconces are the perfect pick as they work as night lights to provide a gentle glow that isn't disruptive while delivering just enough illumination for your kid to run to the bathroom late at night. There is an extensive range of wall sconces available in the market. Try to experiment with shape, size, colour and style. 
Floor lamps
Floor lamps are a must! The key is choosing unique pieces that go with your kid's bedroom. Being creative and using functionality is one of the most significant aspects of creating a kid's bedroom. 
Choosing a gorgeous floor reading lamp that complements your little one's room decor could be the perfect choice if your kid's favourite part of the day is eating ramen and reading their favourite storybook. This beautiful SLOF Captain Flint Floor Lamp is a fantastic option as it looks exquisite and works best for task lighting.
Lighting plays a massive role in bringing proper illumination to a space. While these light fixtures can add the right amount of light to your kid's room, ensure that you identify your needs before investing in these fixtures. There is an exhaustive range of creative and funky light fixtures; remember your kid's choices and preferences to make sure that you incorporate all the essential factors. 
While choosing the right light, make sure that you don't forget to experiment with colours. The right wall colour and furniture maximise the illumination. Proper planning and strategy help you achieve better lighting. Try picking pastel colours for your kid's room, as such colours will make the space appear brighter and spacious.