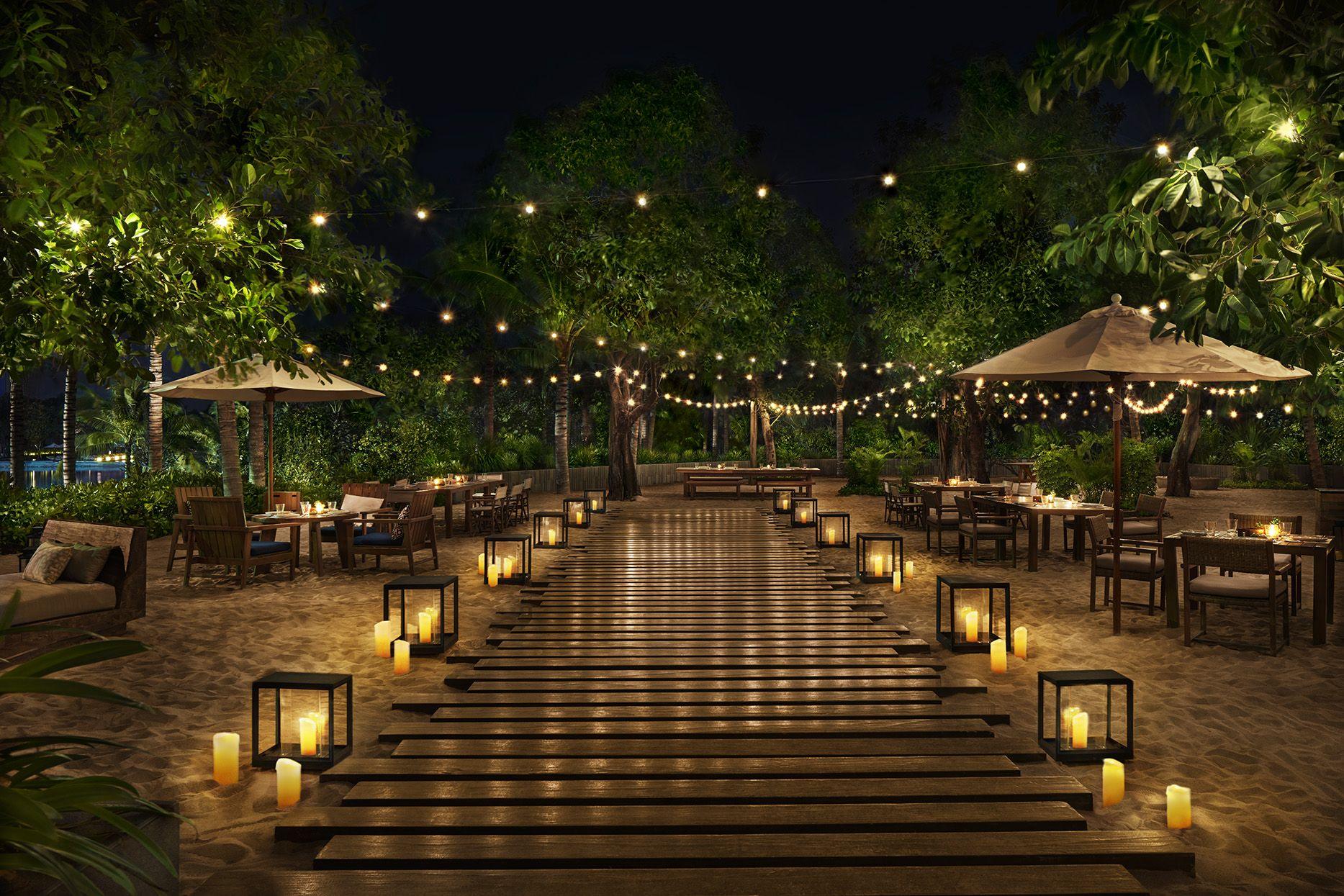 Illumination Tips for Lighting Up an Outdoor Bar
The scene of outdoor bars has many stories to be shared. It is a place of bonding where many great stories collide. It is a place of celebration, parties, enjoyment, first meetings, drowning in sadness, heartbreak, or any other fun special occasion. This is why there is so much hype about a place that a lot of people look forward to. With the increase in the hype and demands, it is almost undeniable that a lot of the fun is also dependent on the type of lighting used in the bar. Surprisingly, the lighting of your bar is associated with enhancing that tipsy feeling for a place to loosen up inhibitions and make the most of the fun. 
Why do we highlight outdoor bars?
Outdoor bars have a charismatic aura that is captivating and inclusive enough for you to relax for hours of fun and enjoyment. It is a common meeting place to take a break from the monotony of life to relax and enjoy the colors of life which makes it even more crucial to pay selective attention to the ambiance of the place.
Lighting makes up for most outdoor bars
Outdoor lighting requires more than just hanging the lights and waiting for them to magically make everything look good. It requires certain strategic planning to place the fixtures right so that it sets the vibe. Strategic planning and placement of the lighting fixture create the ambiance for bars on your outdoor patio or any way you want to light it up. 
The outdoor lighting of your bar can also be customized to reflect and complement your personal choice and style. Whatever the location and theme of your bar, be it an open space under the stars or an enclosed, warm space, a few well-placed lights can make all the difference.
Tips to use lighting & what lights are to be used 
To set up the mood, tone, and ambiance of your outdoor bar, you are to figure out and choose the best outdoor lighting, where to place fixtures, and how to calculate how much lighting you need. Here are some tips for lighting up an outdoor bar that you need to look through to make your summer evenings more fun and winter evenings more warm and cozy. These tips for lighting up an outdoor bar would be useful for planning to upgrade your lighting game, to give a new dimension to the decors.
Make use of ambient, task, and accent lighting 
Your outdoor bar gets a lot of attention depending on the kind of lighting used. The ambient, task, and accent lightings are the kings of all the beauty and attention games of your outdoor bars. Ambient lighting would reflect a deep and subtle aura. With ambient lighting options like Ankur's Half Dome Metal Pendant Light, you have a fixture that would make a powerful statement in any room of any public or private space. You can use this to illuminate the underneath of the bar or along the edge of the floor. The beauty of this ambient lighting makes it a fit for both a subtle tone and also a dramatic tone for bars with an enclosed dark vibe. 
The magic of pendant lighting
Pendant lights suspended from the ceiling are perfect for creating unique shades along a bar or over tables. For instance, this Ankur Tom Dixon Cone Pendant Light is a fresh pendant light that will bring a sense of modernity to your outdoor bar. Pendant lights are great for a modern setting and these designs will augment the elegance of any room. Add these lights to your outdoor bar for a luxurious and stylish result that will leave anyone mystified. 
Wall Sconces for outdoor lighting
Wall sconces are lighting fixtures mounted to the wall that often suffices both for a source of illumination and unique decor features. Take this Glass Cylinder Wall Light for instance. This wall light is designed to give your space a royal and rich appearance. They are made to last and illuminate your outdoor bar space with elegance and royalty. Wall sconces do not illuminate your entire space but they can be included in your outdoor bars to give them a vintage or dramatic lighting scheme.
A chandelier to entice
Chandeliers come in a range of shapes and styles. These are centerpieces that can add a dramatically enticing aura to your outdoor bar according to the theme of your bar. If you are to add a modern yet rustic and natural look, this Bamboo 6 Hemp Rope Light Chandelier rope hanging light would be a perfect choice. These chandeliers blend in any outdoor space bringing an aesthetic and inviting feel to it. Chandeliers give your outdoor bar a beautiful visual statement. 
Uplighting for your outdoor space
Uplighting makes your bar look salient and attractive. Lighting fixtures like Ankur 2-Way Up/Down Flat Outdoor Wall Light are perfect for exterior spaces. Uplights work best for both bars at the patio or trendy bars and nightclubs. 
Subtle lights for entertaining
The vibe of the outdoor bar sometimes does not demand a bright spotlight. In such cases, it is always better to stick to lighting that gives a soft glow. Subtle and indirect lighting creates a restful mood which is perfect for bars outdoors. 
Lighting is essential for any transformation in your decor. The right lighting sets the right tone to enhance the aesthetic beauty of your outdoor bars. Once the space for the outdoor bar is decided, calculations are to be made as to which lighting will be the most effective for the space based on the location and theme of the bar. 
For uninterrupted fun, party, and entertainment, it is important to ensure the safety of the people inside the bar. For this, the pathways must remain well illuminated. Motion-detecting lights outside such areas can be a great addition to this purpose. Such lights also help you accentuate the areas of aesthetic beauty as focal points if placed in their surrounding vicinity.